Achieve Glowing Skin in 3 Steps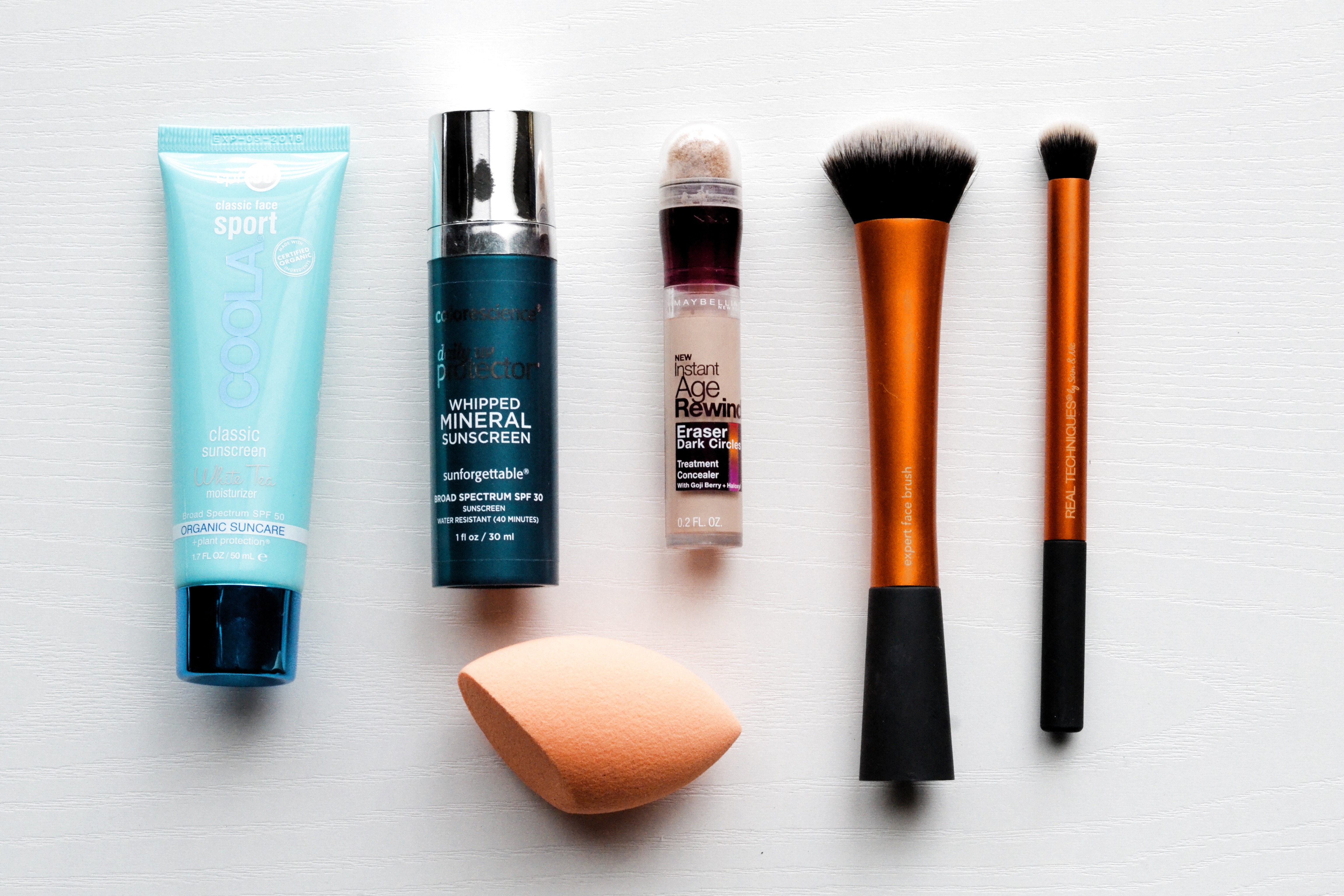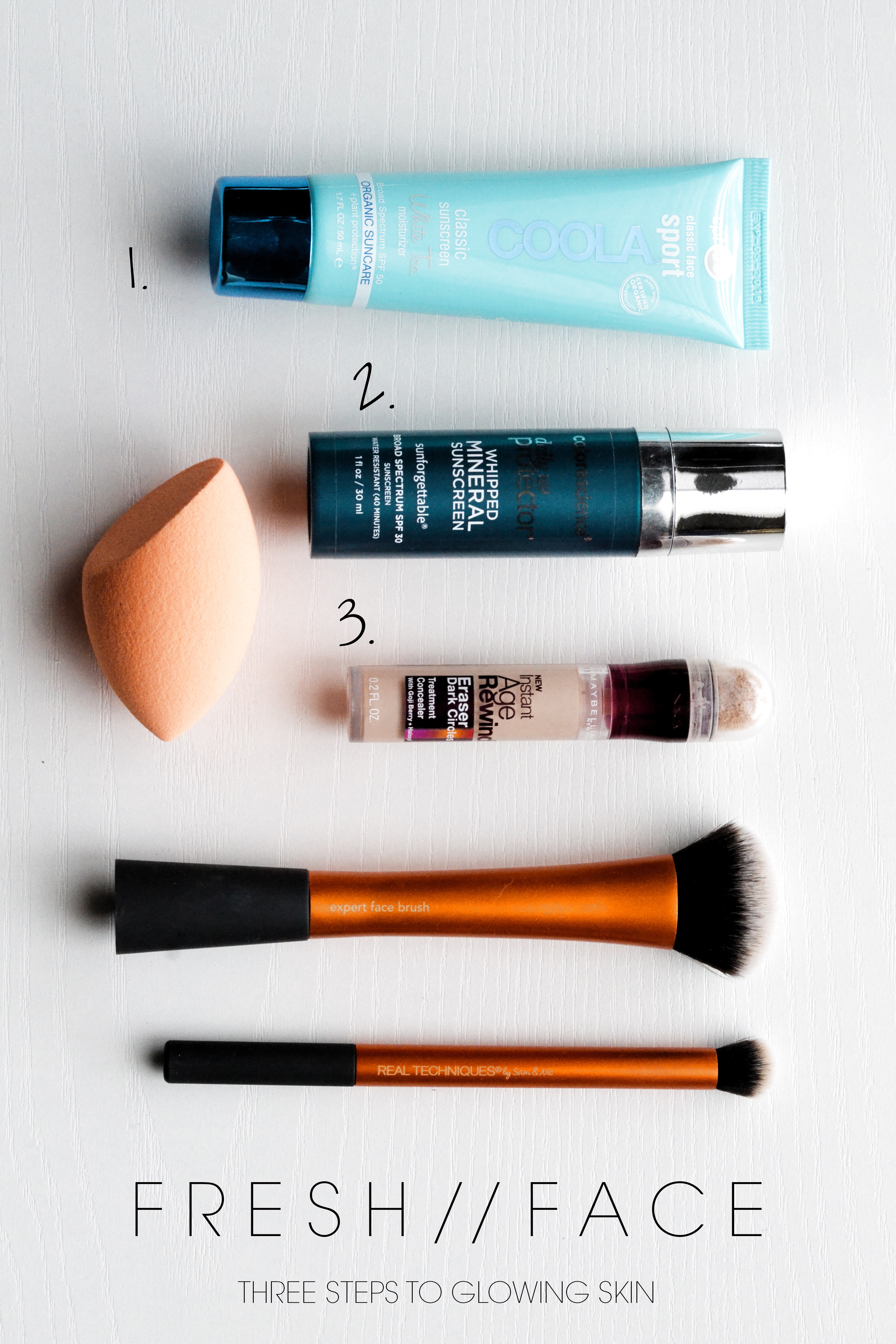 Glowing, healthy skin is something we all want, amiright?
Well unless you have the fountain of youth in  your backyard (or Gigi Hadid's gene pool) – continuously glowing skin doesn't just happen by accident.
Luckily, through much trial and error, I have sorted through nearly every single brand and price point there is to bring you the perfect products to help you achieve the glowing complexion you have been waiting for.
Plus, I even have a few tips and tricks for you to help you achieve the look in 3 easy steps – get that selfie cam ready, its go time!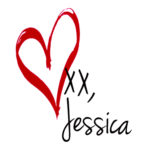 STEP ONE: Cleanse the Canvas
One of the biggest things you need to have is clean skin…like really clean skin. Just think of your face like you do your favorite white T shirt, a splotch of spaghetti sauce is soooooo not okay right?! Well neither is residual mascara from last night. #justsaying
Personally, I have been loving the new Blemish Clearing line from the organic gurus at Juice Beauty – I have been using a 3 step system to help my skin calm down from all of the traveling and it is working wonders!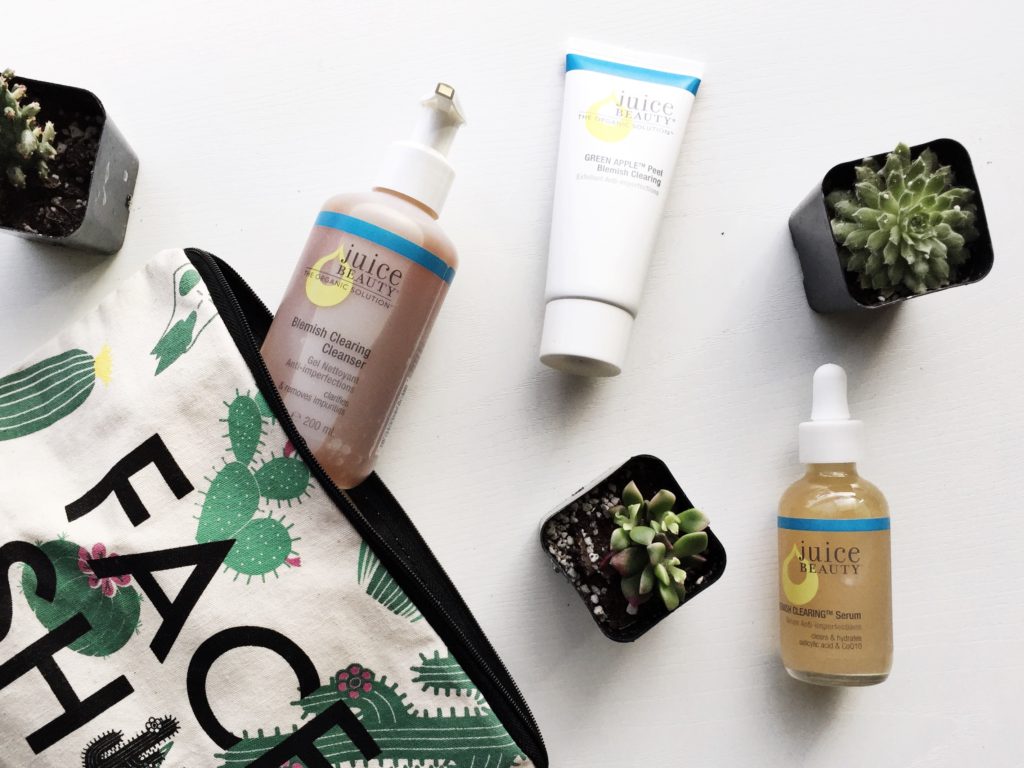 STEP TWO: Moisturize and Prime
You might be surprised that we are already on two step two, and there is no make up involved…yep thats right, step two is all about priming your skin for its coat of paint, aka your concealer and foundation.
Depending upon the day, sometimes I skip step 3 altogether and just use Coola's BB cream which has a tinted moisturizer in it,  but if I have an event or photoshoot and need fuller coverage, I use Coola's Daydream Mineral primer which also has SPF 30 to prep my skin for the heavy hitters.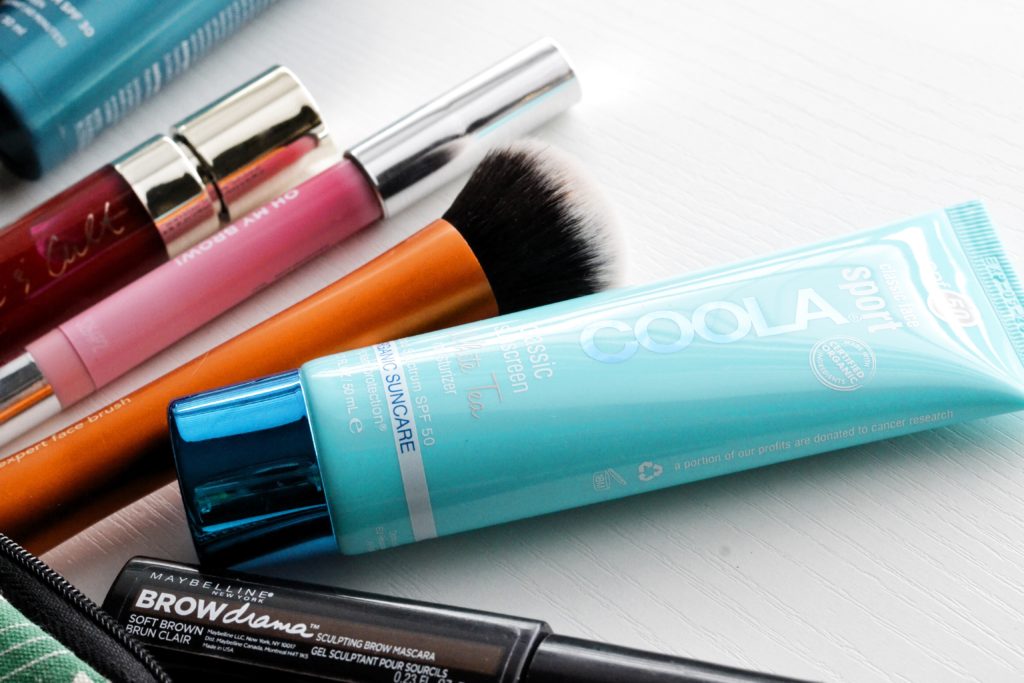 STEP THREE: A Flawless Foundation
I have honestly tried everything from Chanel and Laura Mercier to drugstore brands like Maybelline and I was shocked to see how each line performed against one another.
If I was going by smell and presentation alone, Chanel would win – if I was going off of first impressions Laura Mercier would win (and still comes a very close second with their tinted moisturizer) – but the stand out winner was Colorescience,  it even managed to stick with me in cabo all day in the sun, and long into my humid evenings.
I first found Colorescience because of their mineral loose foundation powder which also has SPF of up to 50 which is perfect for someone like me who is always traveling and worships the sun – from there my collection has grown to include other products from their line including this whipped mineral sunscreen which is use religiously.
Another surprising standout from, Maybelline (yes, Maybelline) is their Age Rewind Dark Circle Eraser…aka the bloggers new beauty BFF – it not only erases dark circles under your eyes…it pretty much erases everything, like a magic eraser…for your face. I like using a half to full shade lighter under my eyes prior to layering my foundation over it because it gives the coolest natural highlight above the cheek bones, and blends seamlessly when you layer over it.
Now I am not an expert at applying makeup, but I was able to achieve damn near flawless application using the 3 Brush Foundation Set from Real Techniques I picked up at Ulta. I didn't want to spend a bunch, so this set was totally a bargain for the quality and worth every penny!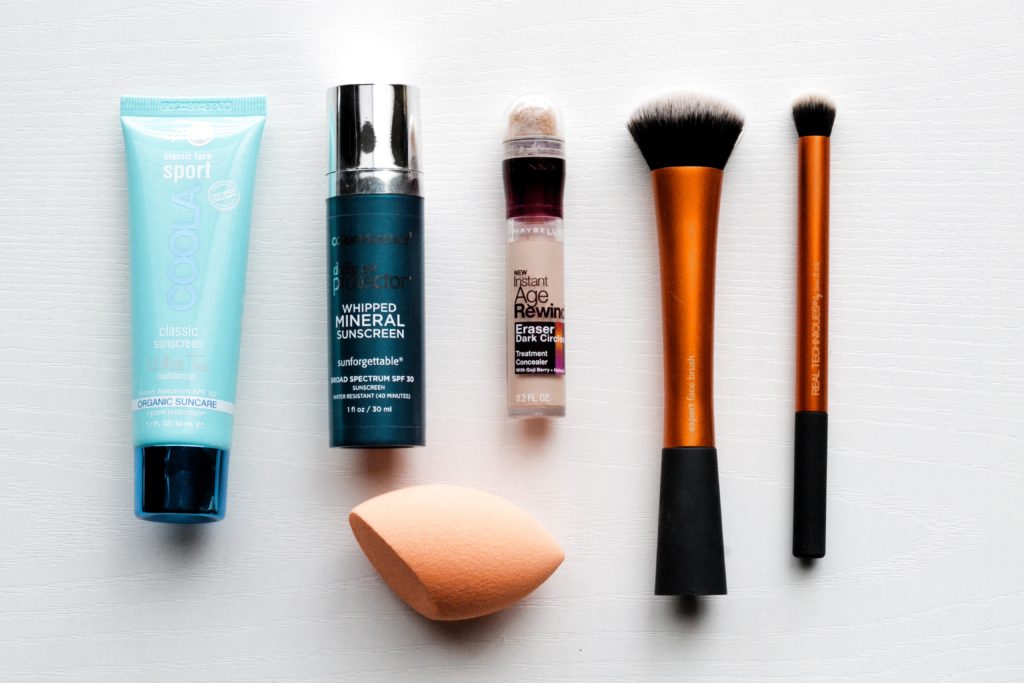 /// SHOP the POST ///