5 (Cruelty Free) Berry Lip Shades Perfect for Fall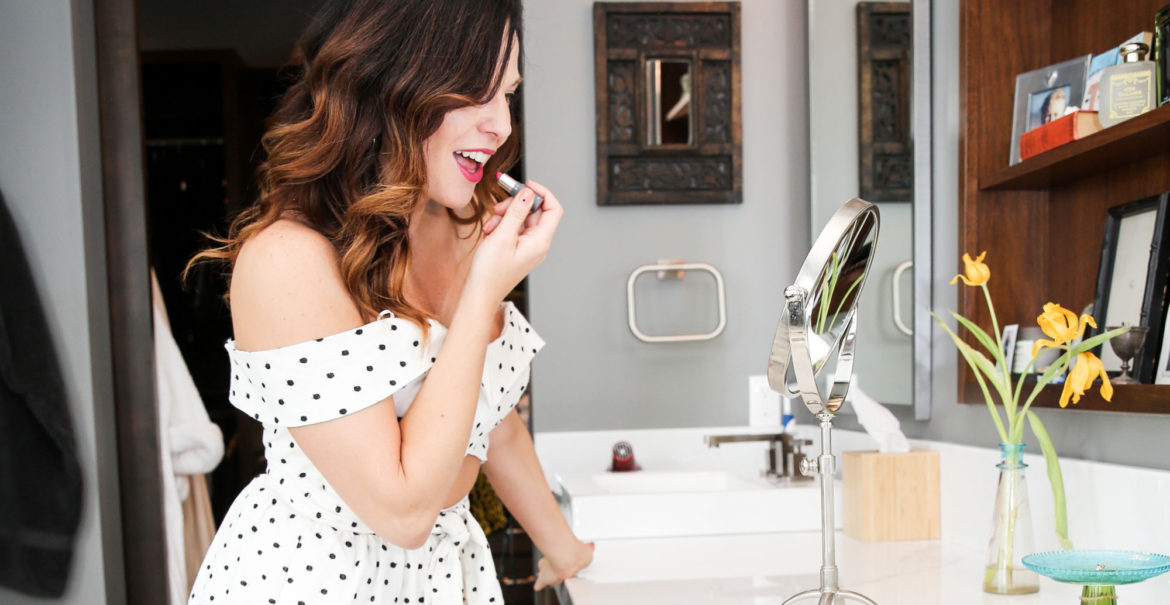 A berry or wine stained lip is one my favorite make-up looks to wear in the Fall and Winter! It is super flattering on every skin tone and makes your teeth look about 5X whiter than they really are, what's not to love?
I rounded up 5 of my favorite cruelty free faves, but my absolute go-to is Marfa from Urban Decay. I threw it on for a shoot the other day and its been in my bag ever since! The thing about a berry lip is you just kinda have to go for it…like a good Cabernet, it is best when it is rich in color, full-bodied and smooth in texture.
Speaking of smooth, its also super important to make sure your lips are hydrated and primed for action! Because the color is so dark, flaky lips tend to show more, and can ruin the whole effect in my opinion. I love using a home made sugar scrub which basically consists of brown sugar and honey. Just mix a small amount together, then rub it on your lips with your fingers to remove dead skin!
Shop my faves below, and if you happen to know of a good lip tint similar to Benefit that is cruelty free, let a sister know! I have been searching to no avail!
xx,
Jess
---
SHOP THE POST
---