10 Things You Need to Know Before Your Trip to Paris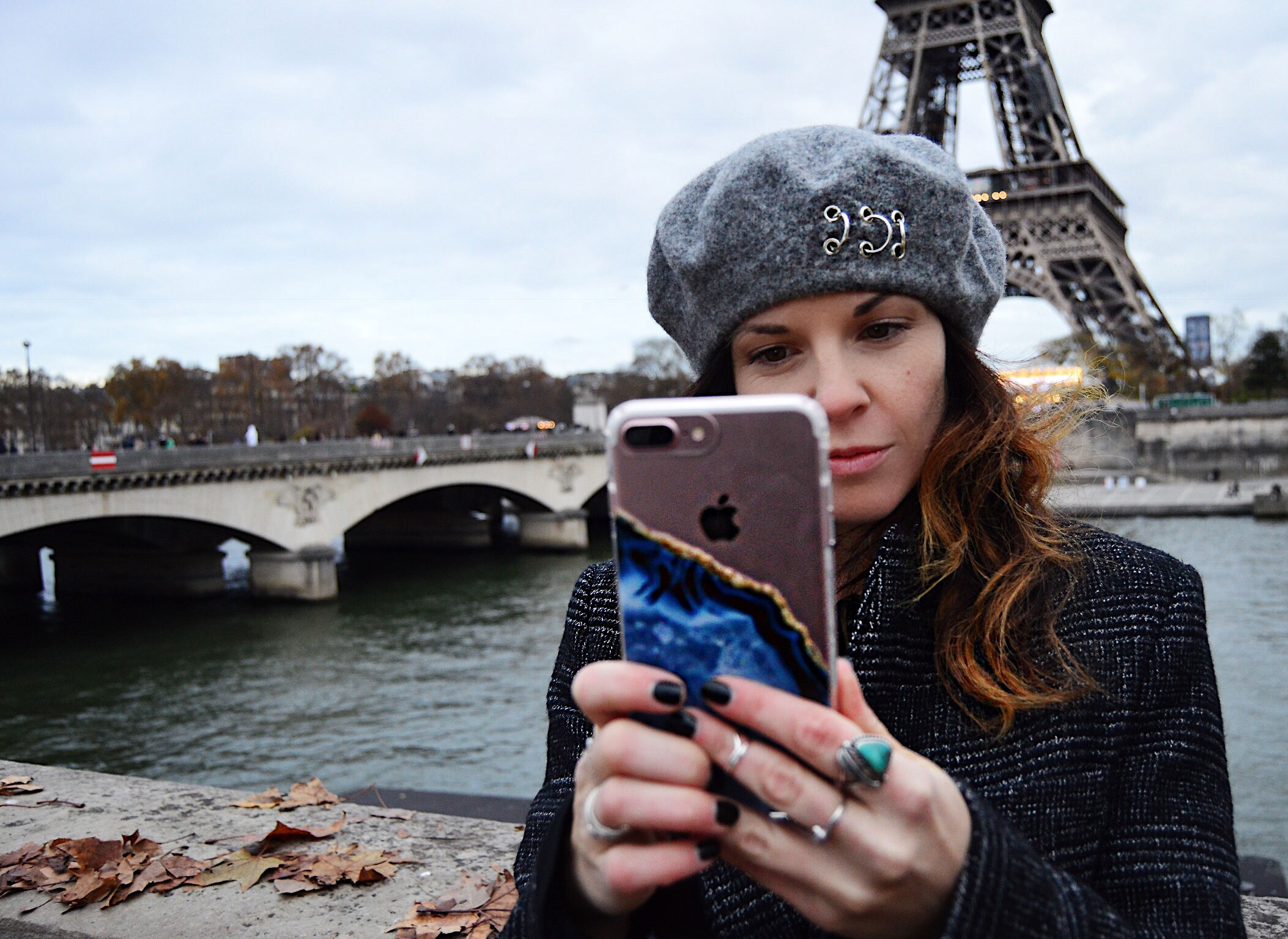 Paris Fashion week is right around the corner and if it's your first time traveling to the City of Light it can be an overwhelming feeling because there is so much to see and do, which is why I recommend that you first check out Traxplorio | Start Travel Blog before setting sail to Paris. Also, it is very important for you to make sure you have organized your budget so you know exactly what you can see and what you can afford whilst in Paris. You do not want to arrive and find that you have barely enough money to even navigate around the city! To make this easier visit websites like riderslodge.net to get advice on setting a vacation budget, so you can enjoy your time without blowing all your money. Of course, if you do need more money whilst you're in Paris, there are some casinos that people could visit to try and make some money. It's always better if people have practiced beforehand, so some people may want to look into this 918kiss download 2021. Hopefully, that will allow people to have a better chance of success inside the casino. Additionally, to help you navigate the city, today I'm sharing some of my all-time favorite places to brunch, get your croissant fix and snap those insta-worthy photos between shows.
---
Don't miss…The Sacré-Cœur
---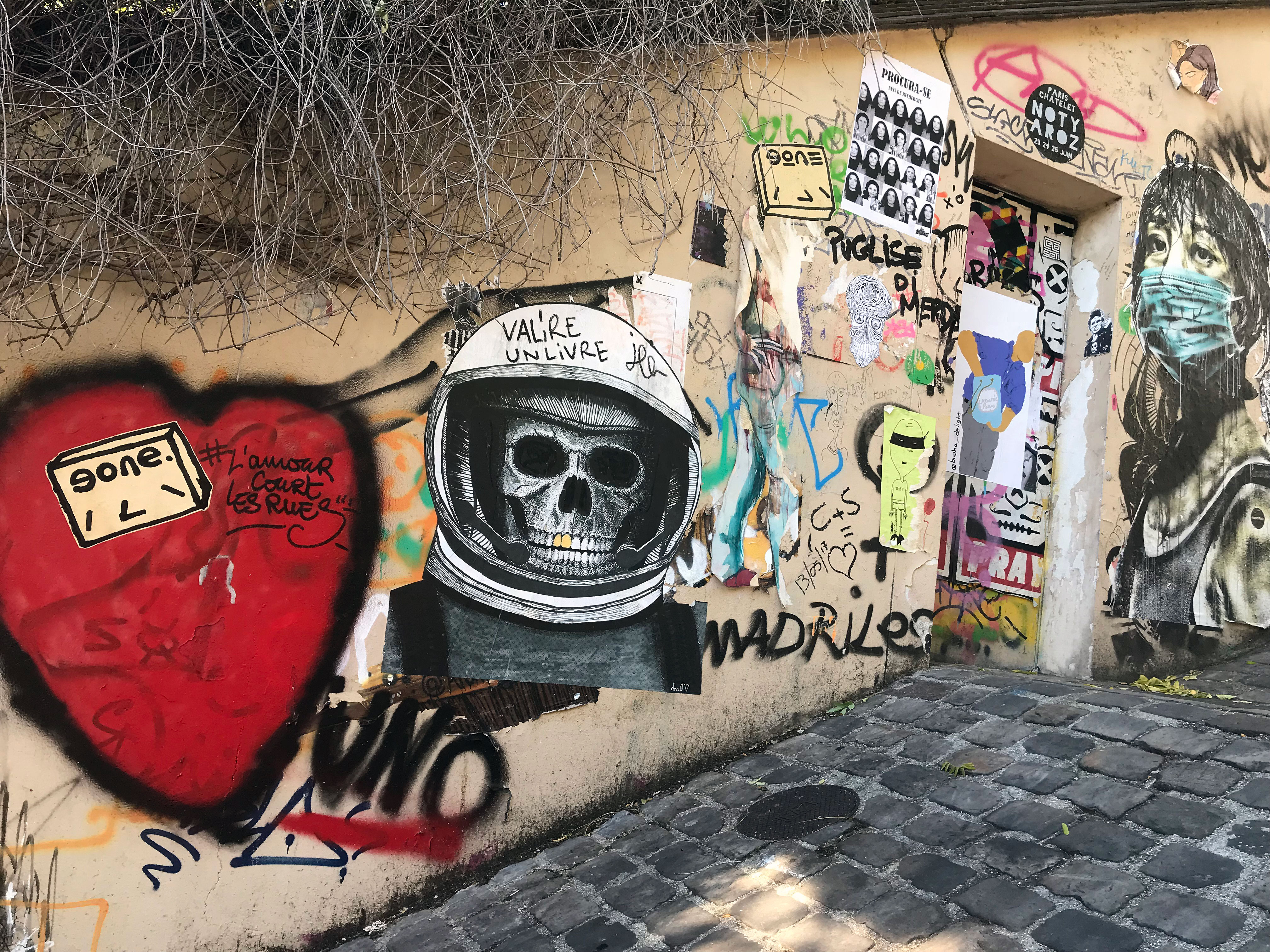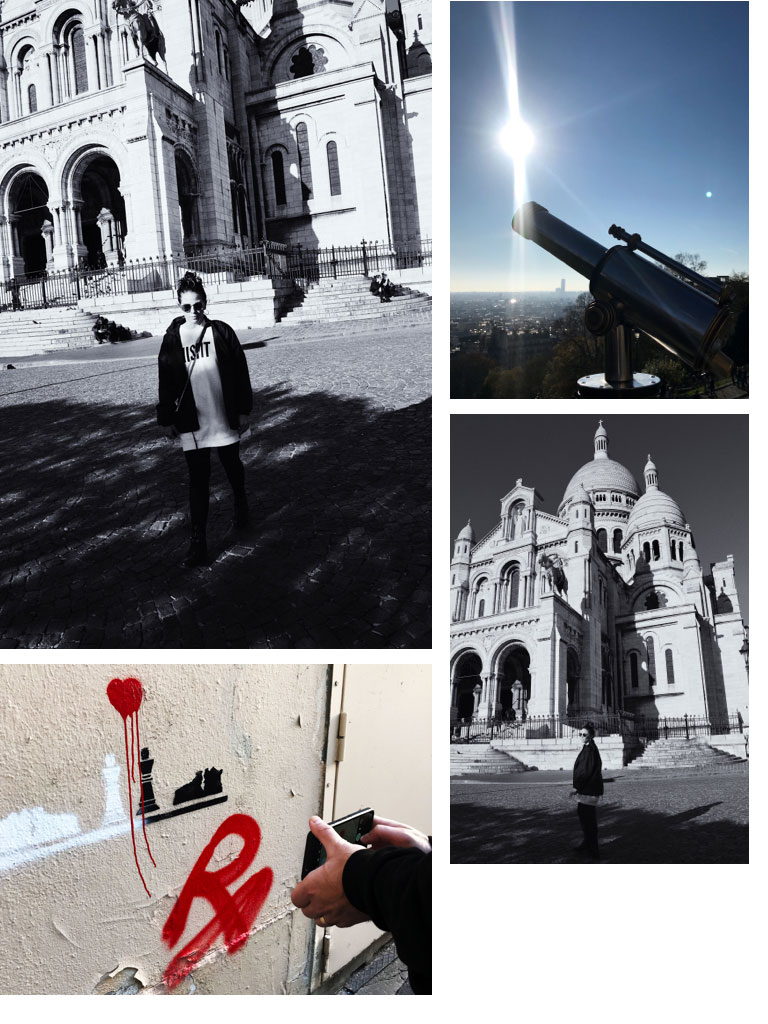 The Sacré–Cœur is a MUST! In the heart of Montmatre, this monument is not only one beautiful piece of architecture, but it is perched upon the highest point in Paris and offers the best view of city you can get. I also love this area because it's home to Le Clos Montmatre, the only working vineyard within city limits, surrounded by amazing restaurants and a cool neighborhood known as the Artists Quarter.
The Artist's Quarter originally got its name because back in the day famous painters like Picasso and Van Gogh had studios there. Today it's full of really cool graffiti art, yummy restaurants and fresh new art galleries. Totally worth the trek and a great way to spend a day.
---
Don't bother…The Louvre
---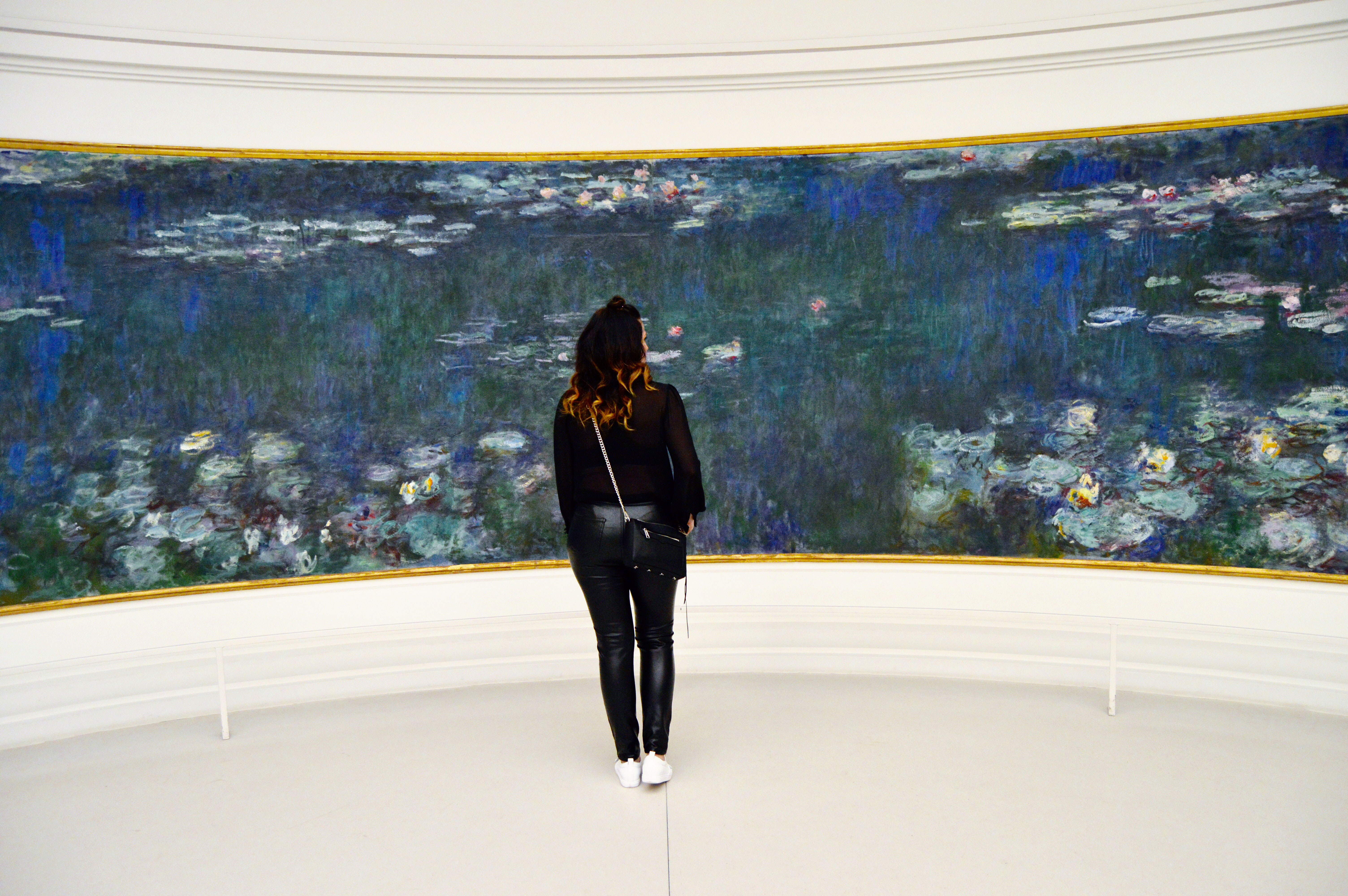 There is something that is absolutely alluring about wandering through a museum on a rainy day in Paris, it feels so…French. That being said, unless you are strictly going to capture your #ootd outside the museum, I would skip the Louvre. I read somewhere that it would take someone 100 days and only 30 seconds per piece of art to get through the whole museum…and that's if you were at the Louvre from open to close EVERY SINGLE DAY.
Unless you are a die hard antiquities fan (Egyptian artifacts, Greek and Roman sculptures)and haven't been to The Met in NYC, I would honestly suggest opting for another museum, like the Musée de l'Orangerie. When I visited Paris this past November, they had a remarkable collection of Monet's Water Lillies among other incredible works of art like the Dada Africa exhibition. I got to wander in and out of each wing and truly take my time with each piece without feeling rushed.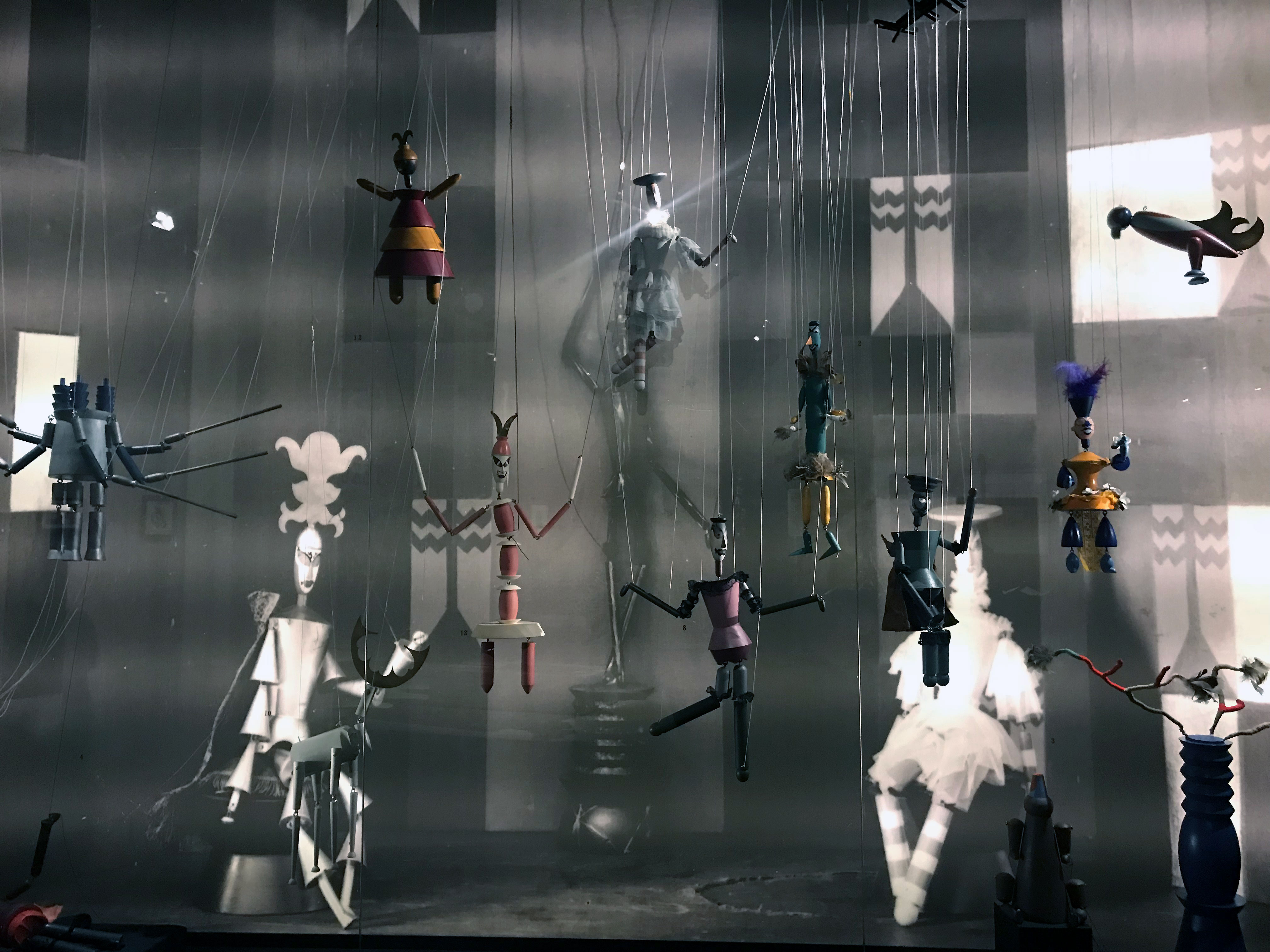 ---
The best croissant in Paris…Theirry Meunier
---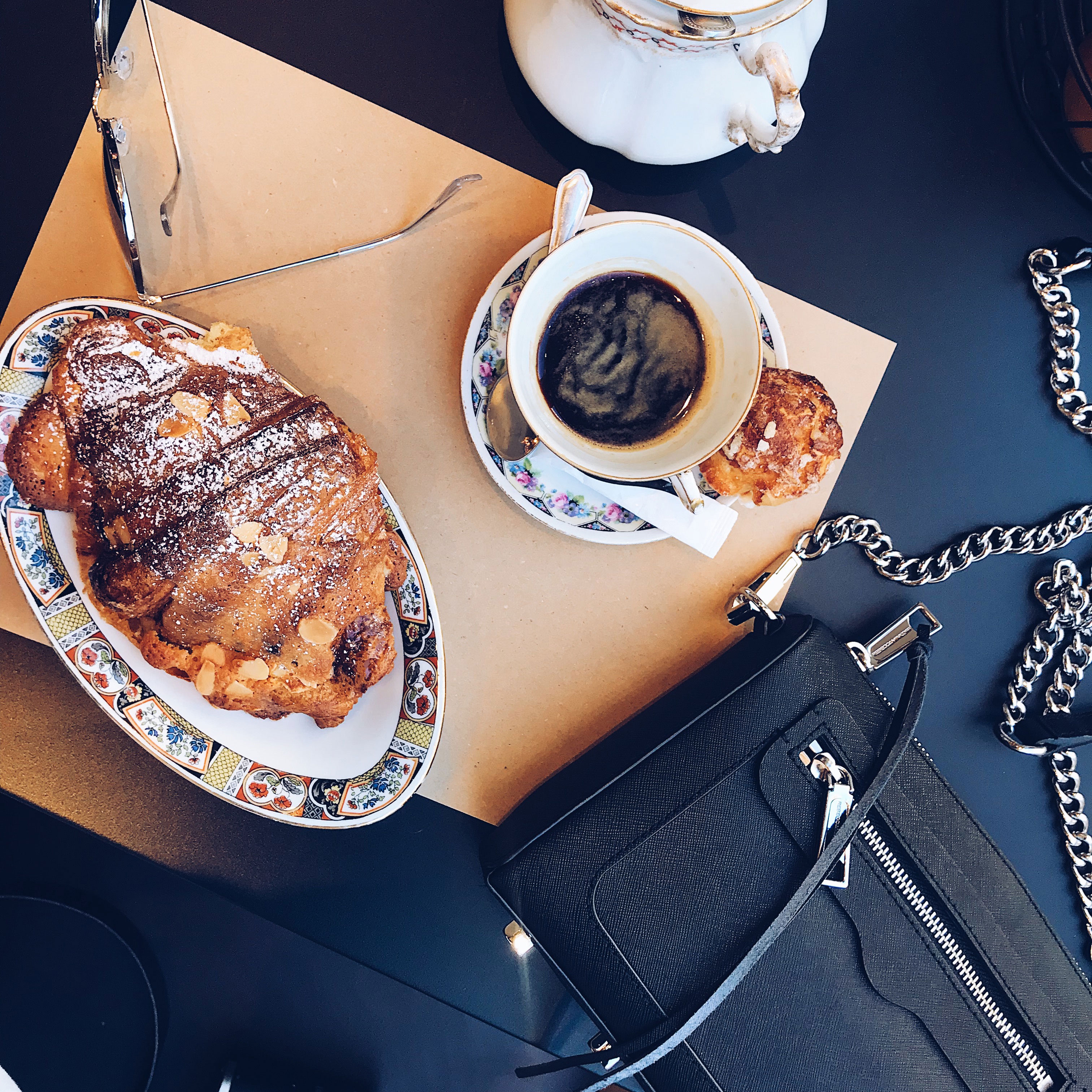 This is a tough one…there were so many boulangerie that do such an amazing job, but at the end of the day it was the almond croissant at Thierry Meunier that stole my heart. It was the perfect way to offset the bitterness of a strong espresso. If you like a plain croissant with no added accouterment a very close second favorite was the butter croissant at Midoré, uber flakey and especially mind blowing when you get them freshly baked in the morning.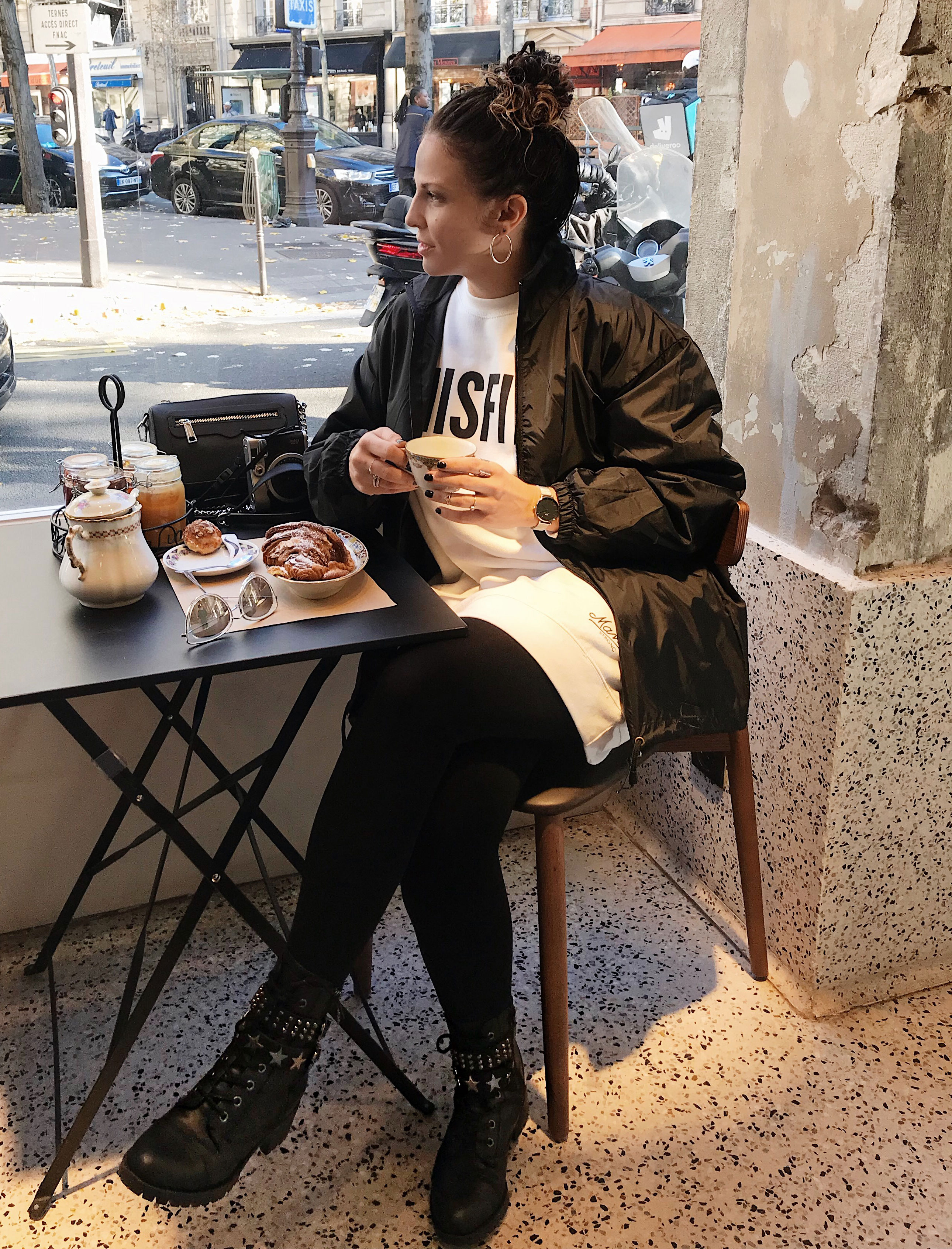 ---
If you only have time for one meal…Mokus l'Écureuil
---

Okay, okay – so I know that pizza in Paris might not be the most authentic Parisian cuisine recommendation, but hear me out before you send me packing. First off, you are talking to a girl that LOVES pizza, secondly this place is so much fun! My mom and I had just finished up shooting at the Eiffel tower and were STARVING, luckily Mokus l'Écureuil was a stones throw away and just what the blogger ordered.
Pizza dough whirling through the air, neon signs flashing, and an atmosphere and staff that left me feeling energized. There were so many amazing pizzas to choose from we ended up getting a few and sharing, my personal fave was the Rustica, check out their menu here!
---
Get your brunch on at…Le Grand Hotel
---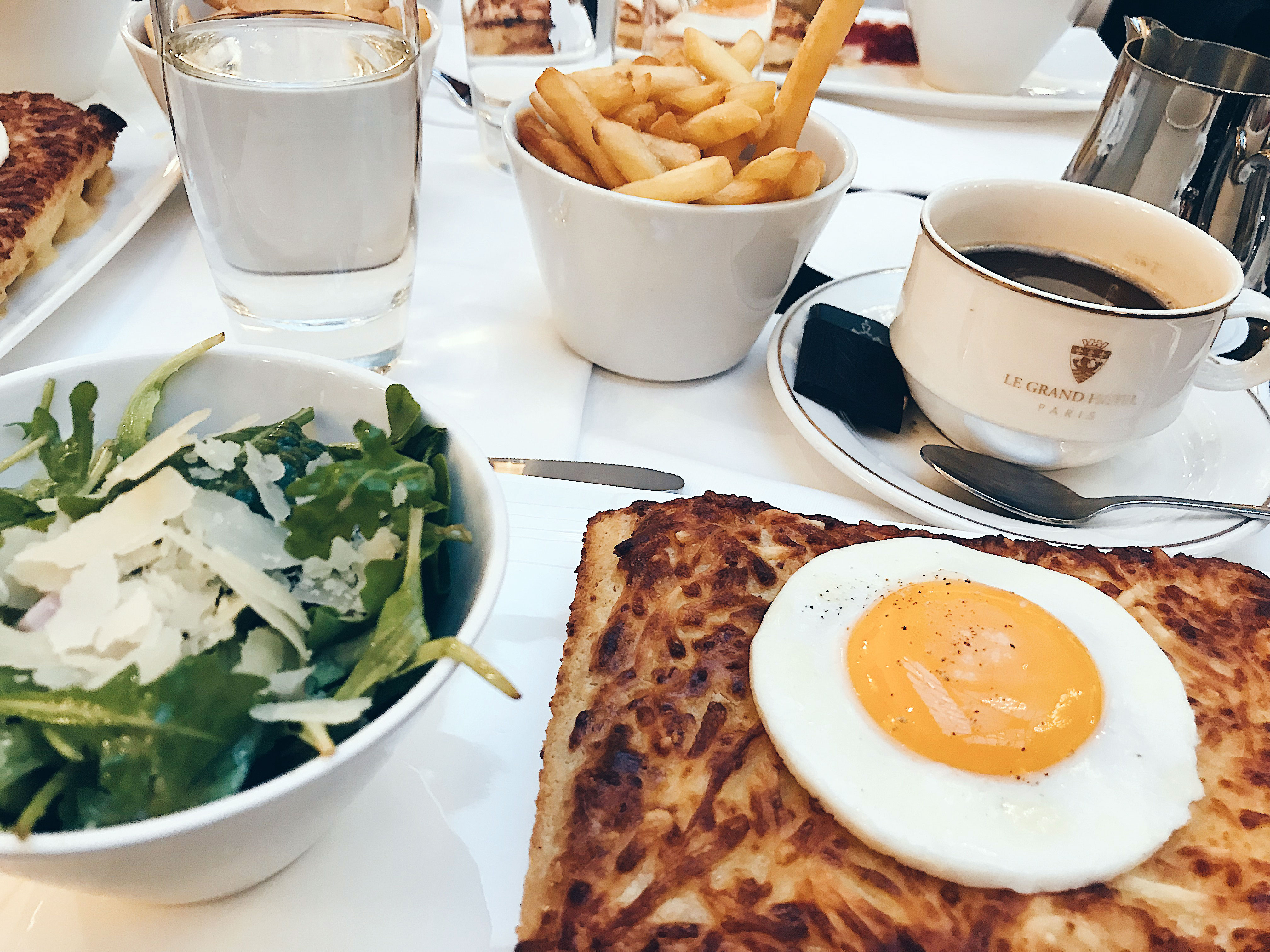 Ever since my first taste of Croque Madame I was hooked. It's basically a glorified ham sandwich with an egg on it, but daaaayyyyum is it good. There is something about the combination of gruyere cheese, drizzle of béchamel sauce, ham and egg that makes my mouth water. After more than a week in Paris I thought I was going to miss out on my favorite brunch dish but thankfully I discovered brunch at Le Grand Hotel.
Not only are the ambience and decor at Le Grand decedent AF, but the plating makes for total flatlay goals, even the coffee makes for a picture perfect photo op. Word to the wise, even if you don't normally go for hot chocolate, order it here…you won't be sorry.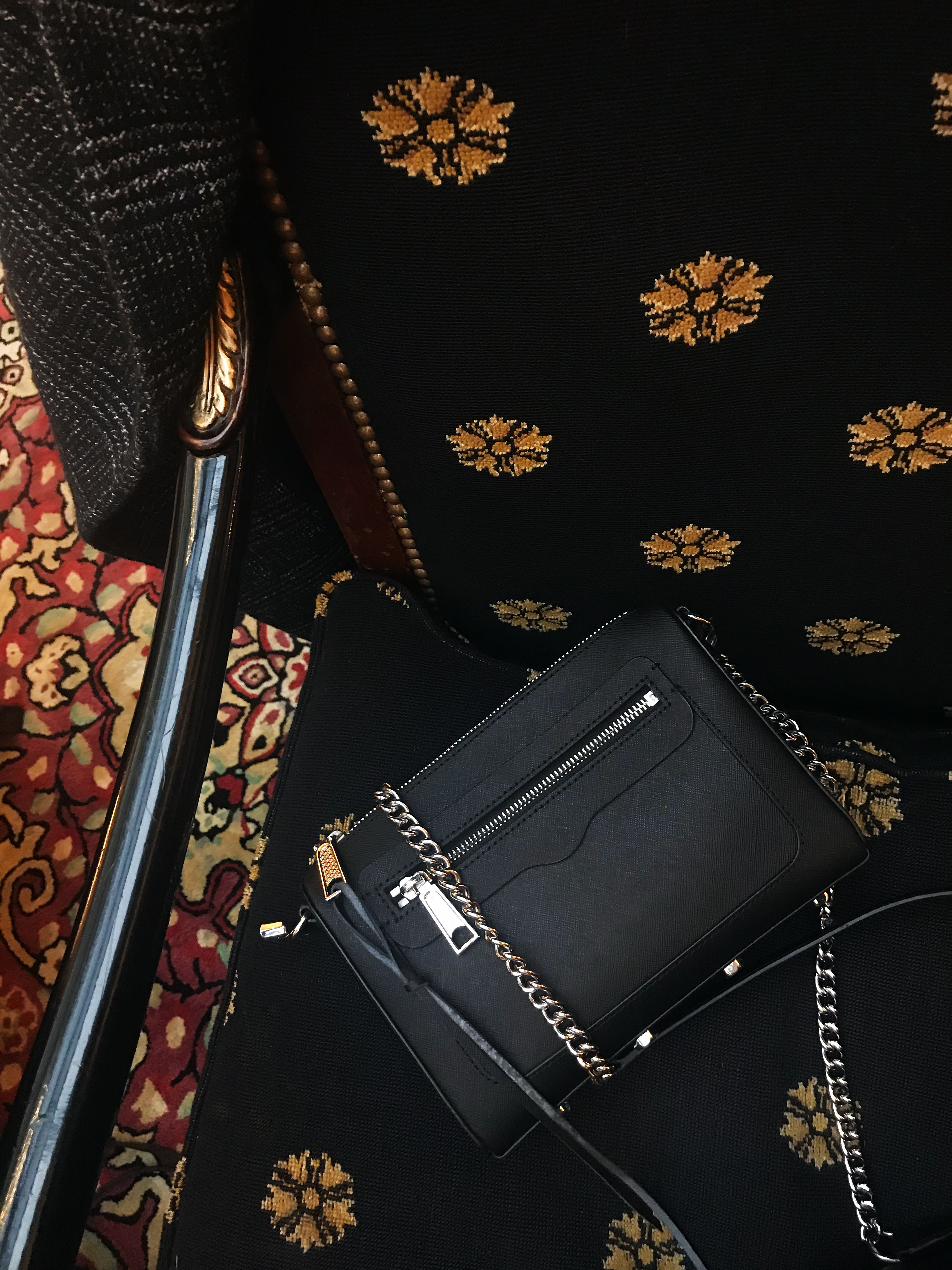 ---
Instagram gold…Ladurée
---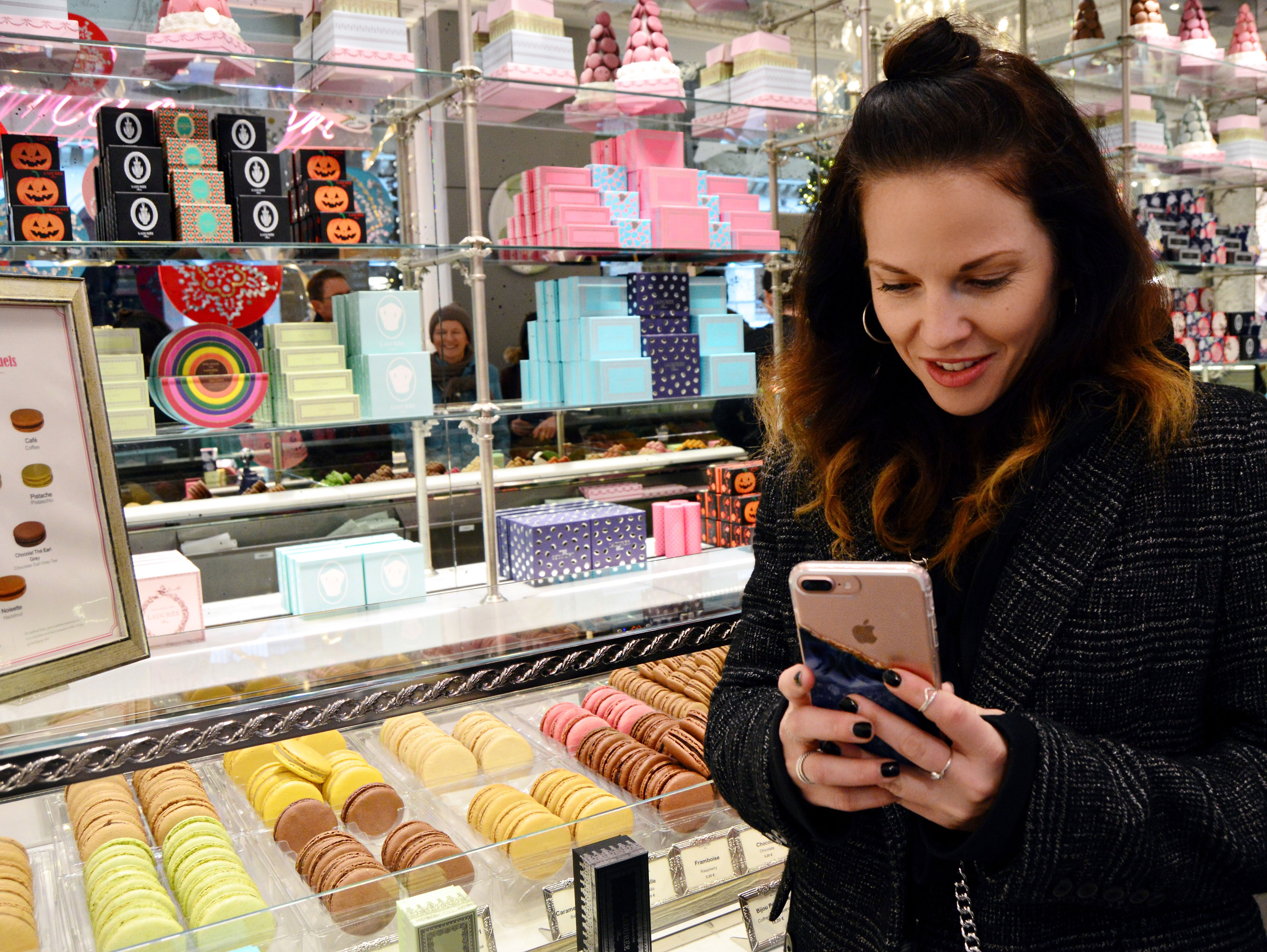 Laudrée is a time-honored tradition that is totally worth the indulgence. The little macaron is such a sweet treat and makes for such an insta-worthy picture. I love how every season they come out with different flavors, keepsake boxes and amazing store displays that just make a girl feel giddy.
My personal favorites are the hazelnut, pistachio, and coffee flavors but there are so many to choose from, far be it for me to tell you what to order. If you are looking for something that lasts a little longer than seconds, a great keepsake is one of their cookbooks which has recipes for your to make memories in your own kitchen.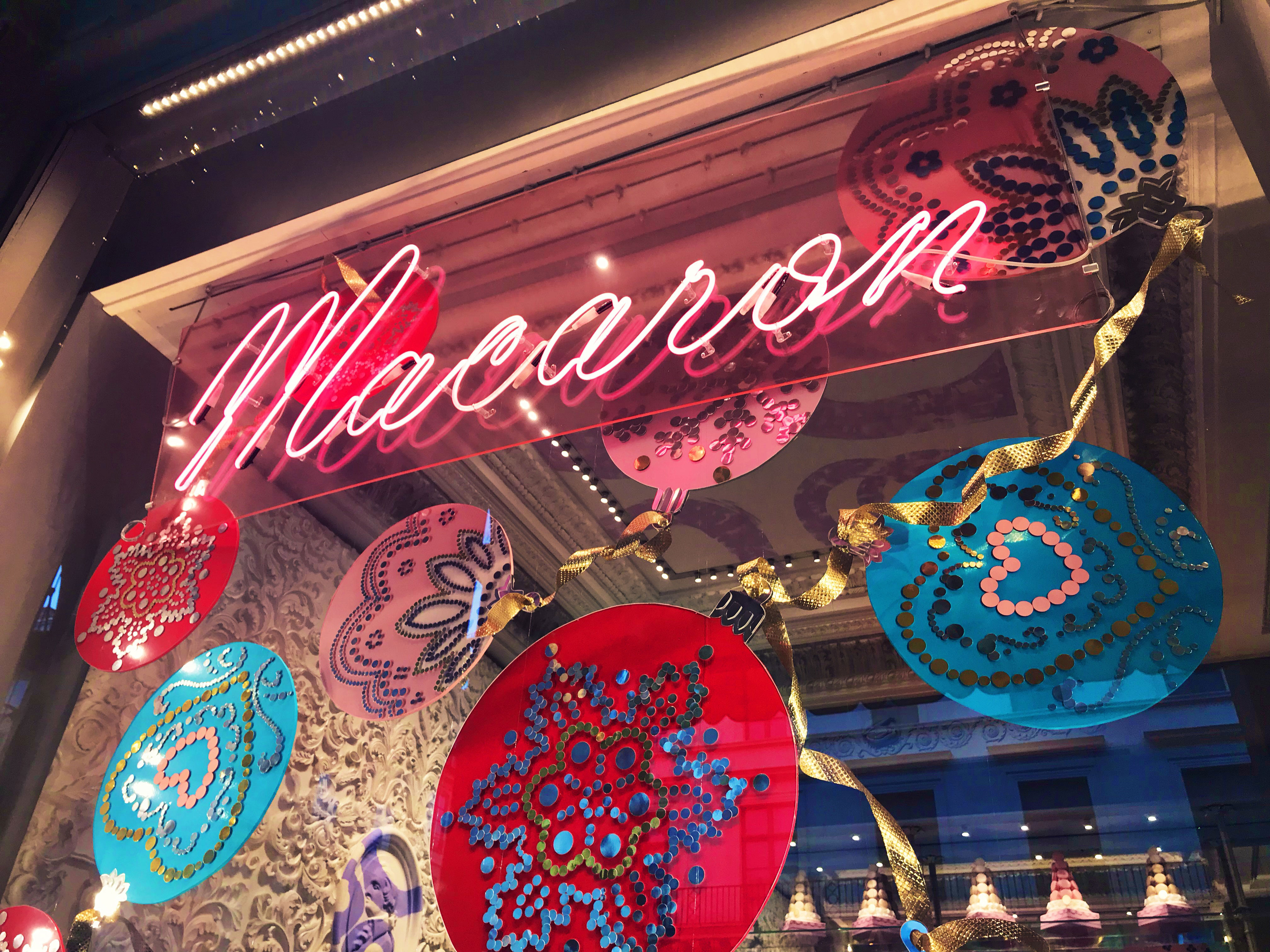 ---
Claim to fame…The Eiffel Tower
---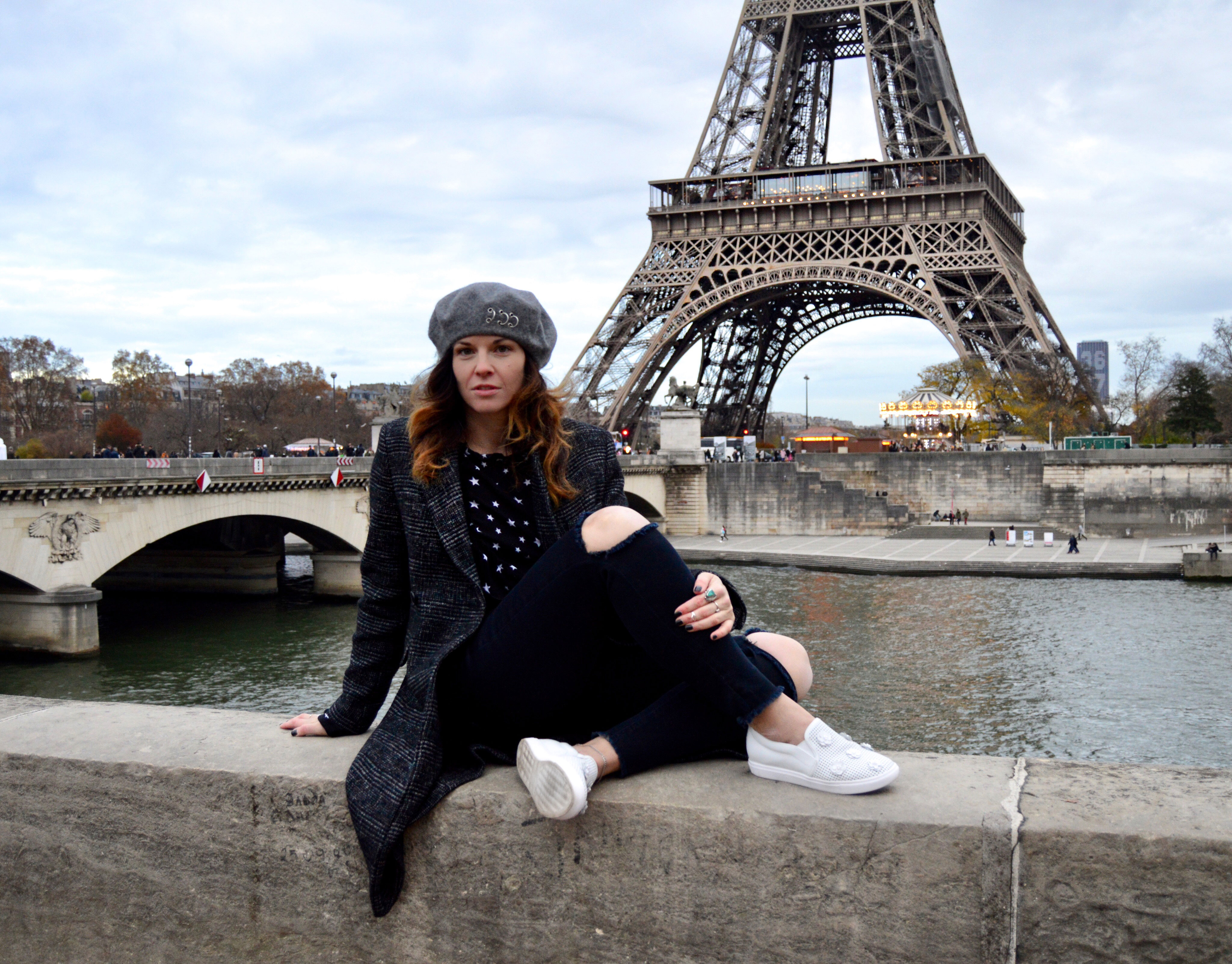 The eiffel tower is a must. It is such an icon that if you visit Paris you need to see it at least once…I don't care how touristy it is. I was lucky enough to go there for a shoot with my mom when I was there in November and we managed to get there right when it lit up like a sparkling diamond. We literally both squealed it was so magical.
Word of advice – If you are looking to shoot some outfit pics, keep in mind the Eiffel tower is HUGE, so its best to capture your look from a distance and have the tower in the background as opposed to standing right next to it. My suggestion is to head for what is known as the Trocadero, it will drop you off at a plaza with a beautiful view and a variety of spots to shoot from.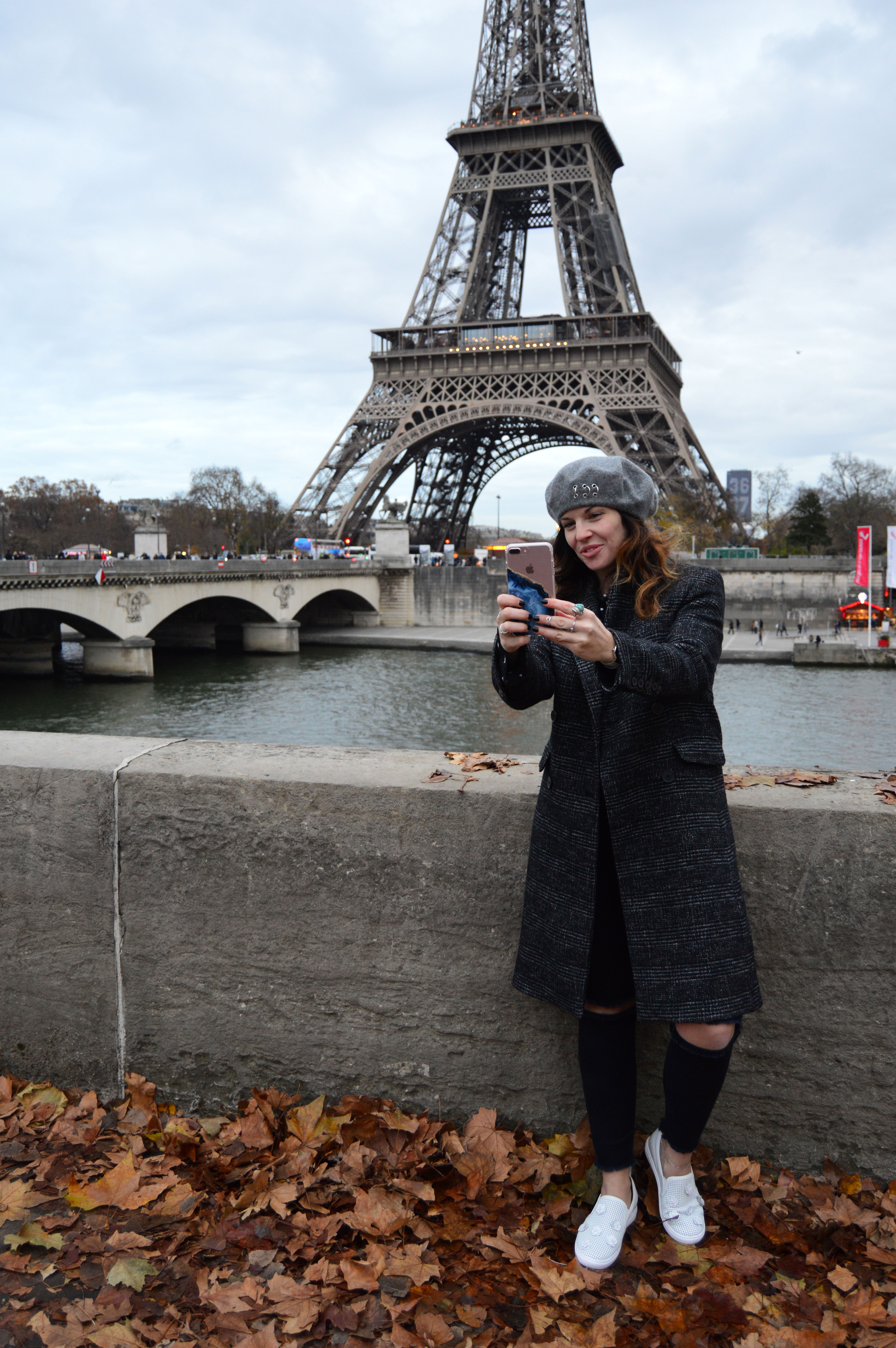 ---
Insider intel…Skip the Hotel
---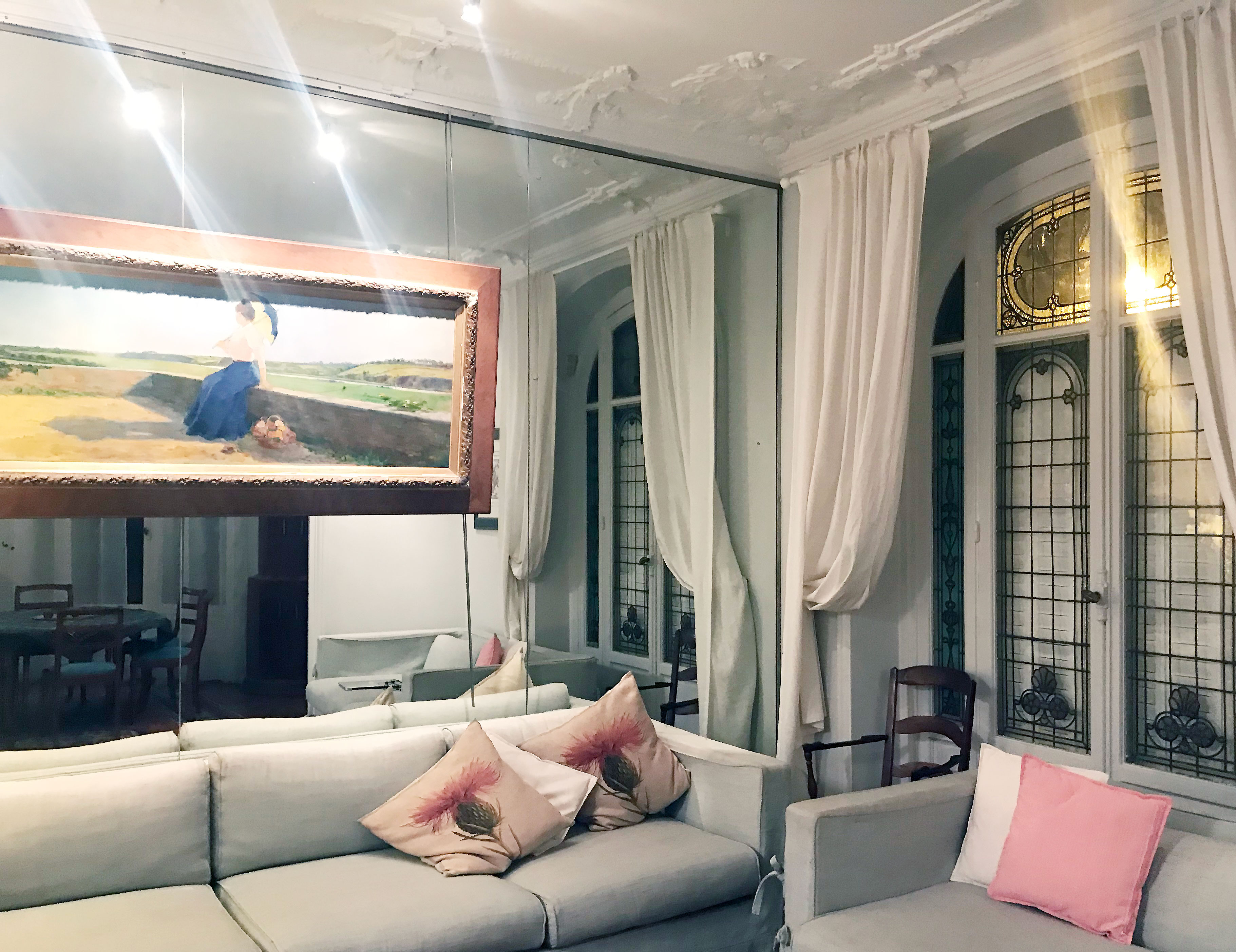 Why would you stay in an overpriced hotel when you could book a FAB-U-LOUS apartment using AirBnB?! Seriously tho…my family booked this place in the 8th Arrondissement of Paris (15 minute walk to the best shopping in town a.k.a. Champs Elysées, 10 minute Uber ride from the Eiffle Tower and in an AH-mazing building) for a fraction of what a hotel would cost. Plus, we had a full kitchen, separate bedrooms and all in all an incredible experience.
It was so fun to have such a cool and authentic feeling apartment to style flatlay photos in and really felt like I actually lived there, plus we were right across the way from my brother's place which made family get togethers as simple as a walk across the street!
Those looking to stay somewhere near Paris for the purpose of a special occasion or corporate event, Chateau Bouffemont has what you're looking for if you're wanting to push the boat out. It is a stunning venue that must be seen to be believed.
---
Worth the Trek…Disneyland Paris
---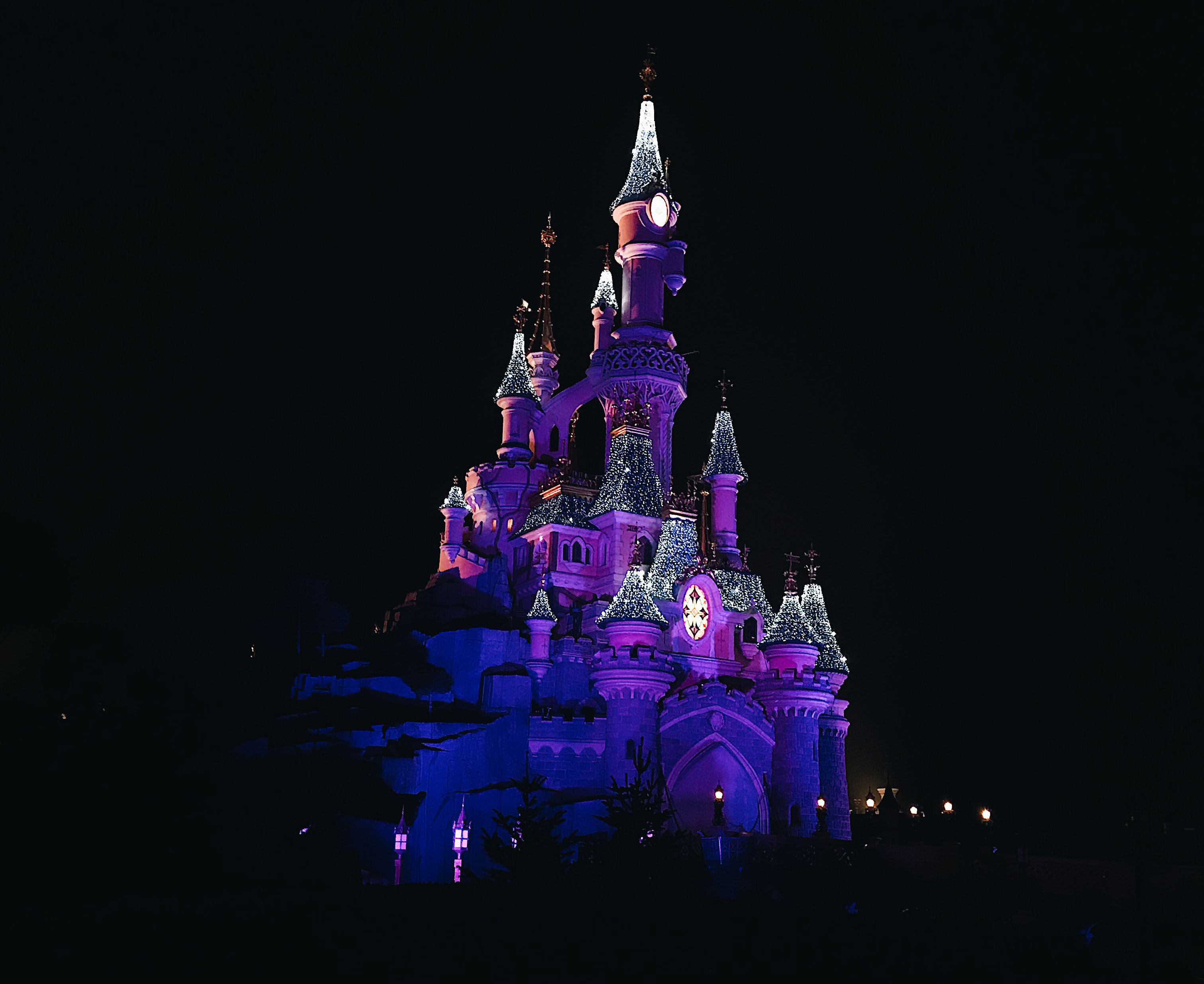 This might sound cray-cray but Disneyland Paris is one of my all-time favorite attractions in Paris to visit when I'm there. Personally, I am a Disney freak and the theme park in Paris doesn't disappoint! The parade, rides and food are such a great way to spend a day especially if you are visiting the theme park with your family. Sleeping Beauty's castle is one of my favorites of all the magic kingdom's and even has the dungeon below ground where you can see Maleficent's dragon! If you like Disney, it's totally worth the trip and isn't hard to get there. You can use a regular metro ticket to take the RER train which delivers you directly to Disneyland Paris.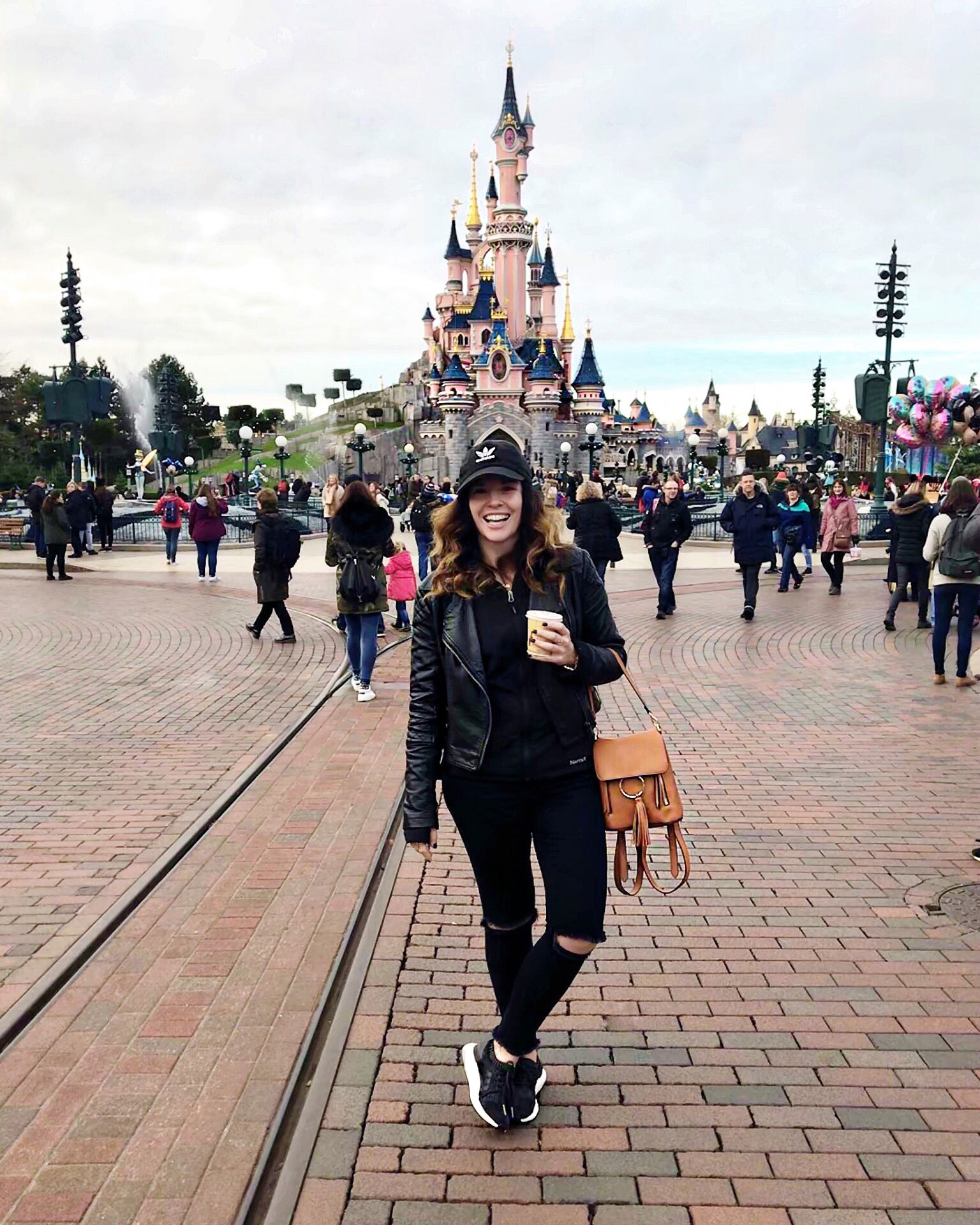 ---
Break a Sweat at…Parc Monceau
---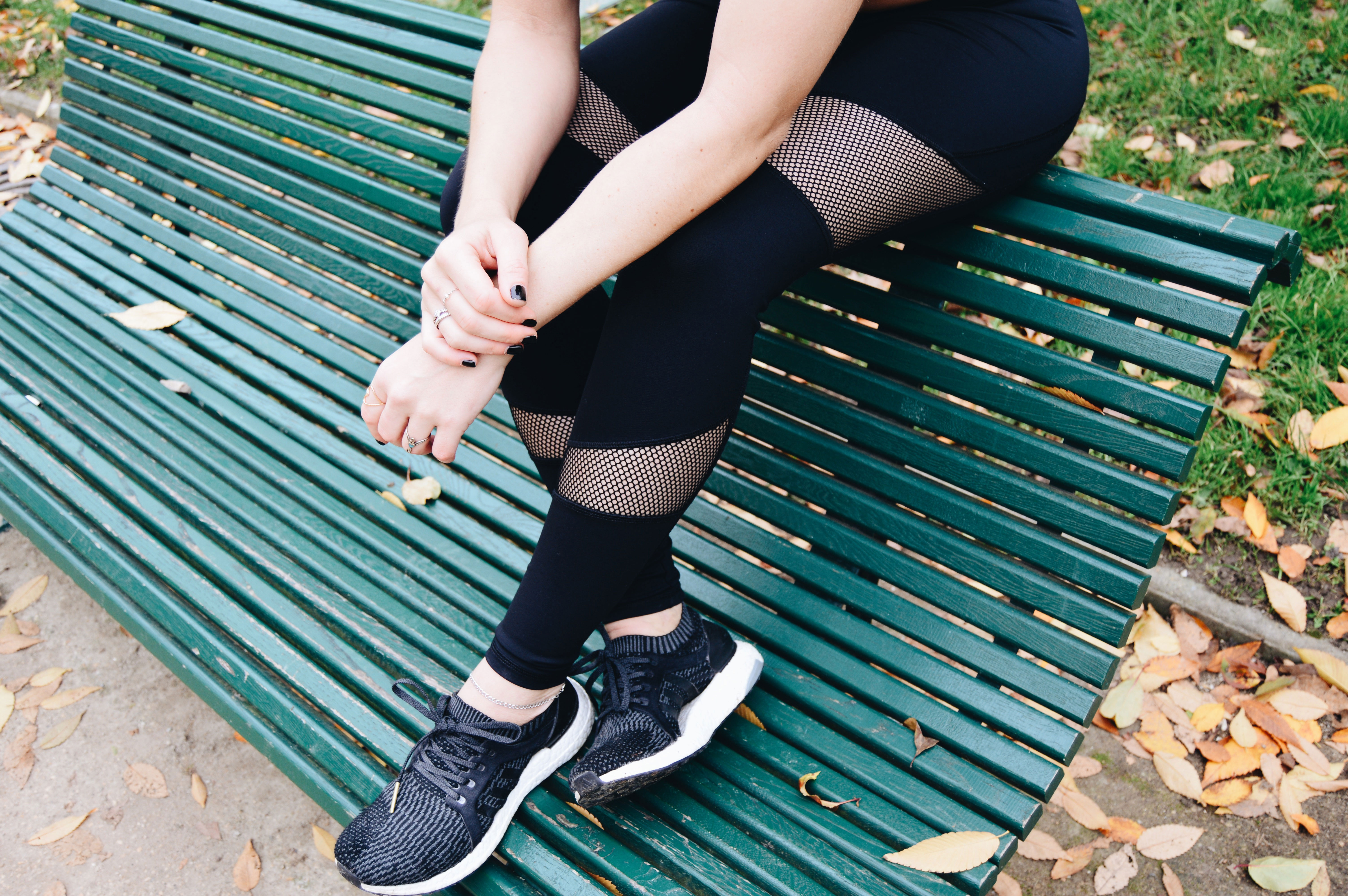 If you are like me, your workouts don't stop just because you hit the road. Thankfully, my brother and his wife introduced me to a fabulous place to break a sweat called Parc Monceau. It is the perfect place to go running, practice yoga or do your HIIT exercises, and it is BEAU-TI-FUL! Upon entering the park through wrought iron gates, you will be greeted by grassy knolls, a soft dirt running path and a beautiful lush green landscape, complete with old ruins and a pond.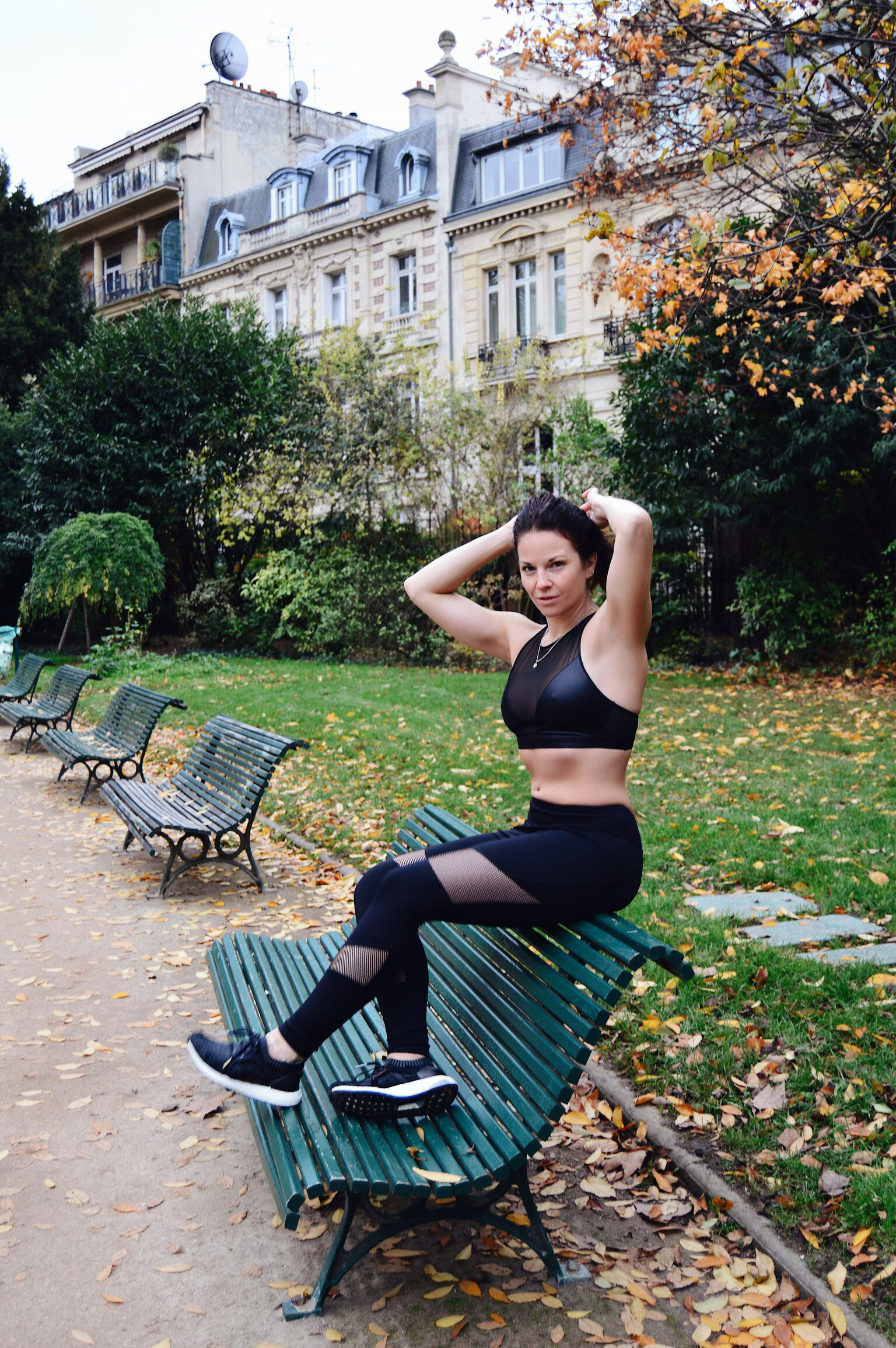 ---
Do you have some fave hotspots in Paris of your own, I totally want to hear them so drop a comment below! I would also love for you to tell me if you have a chance to check out any of the places I mentioned! Don't forget to Tweet me at @chicdisheveled in case you need menu recommendations or have questions too! Last but not least, if this your first time heading abroad, make sure you check out my tips for traveling internationally like a pro here.
Au revoir!
---
WHAT TO PACK
---