Why Glamping is Good for Your Soul (and your content)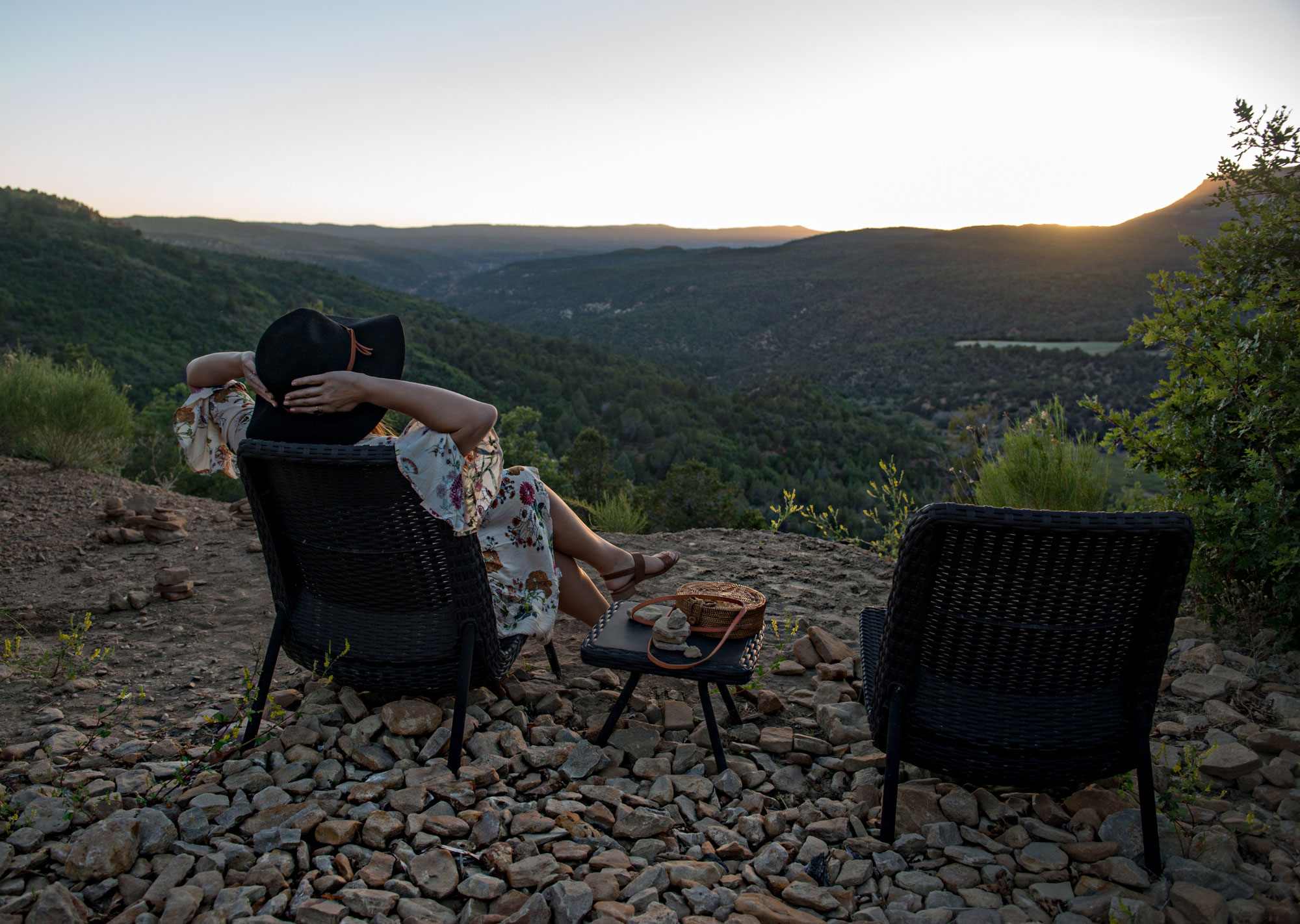 ---
This post was sponsored by my friends at Glamping Hub – thank you so much for the much needed vacation and getting me out of my comfort zone! xx
---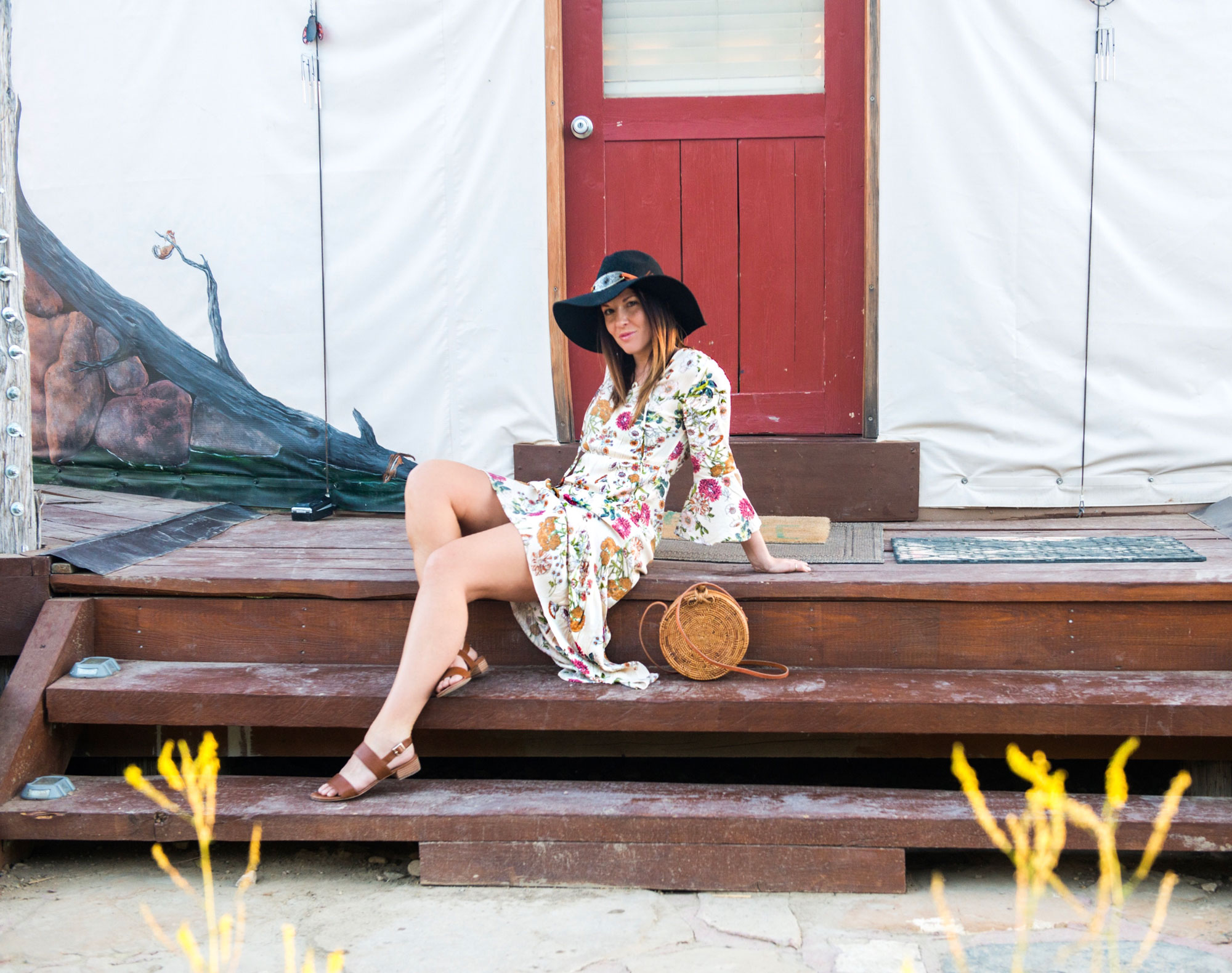 Last week, I had the opportunity to go off the grid on a Glamping trip with John, thanks to my friends at Glamping Hub.
If you haven't heard of Glamping Hub let, they are like Airbnb, only for the great out doors. You can search hundreds of places to get off the grid and reconnect with nature, yourself and loved ones. As most of you know, I have my own glamper (caravan) after I financed it through Auto Finance Online, but I definitely see the benefit of Glamping Hub.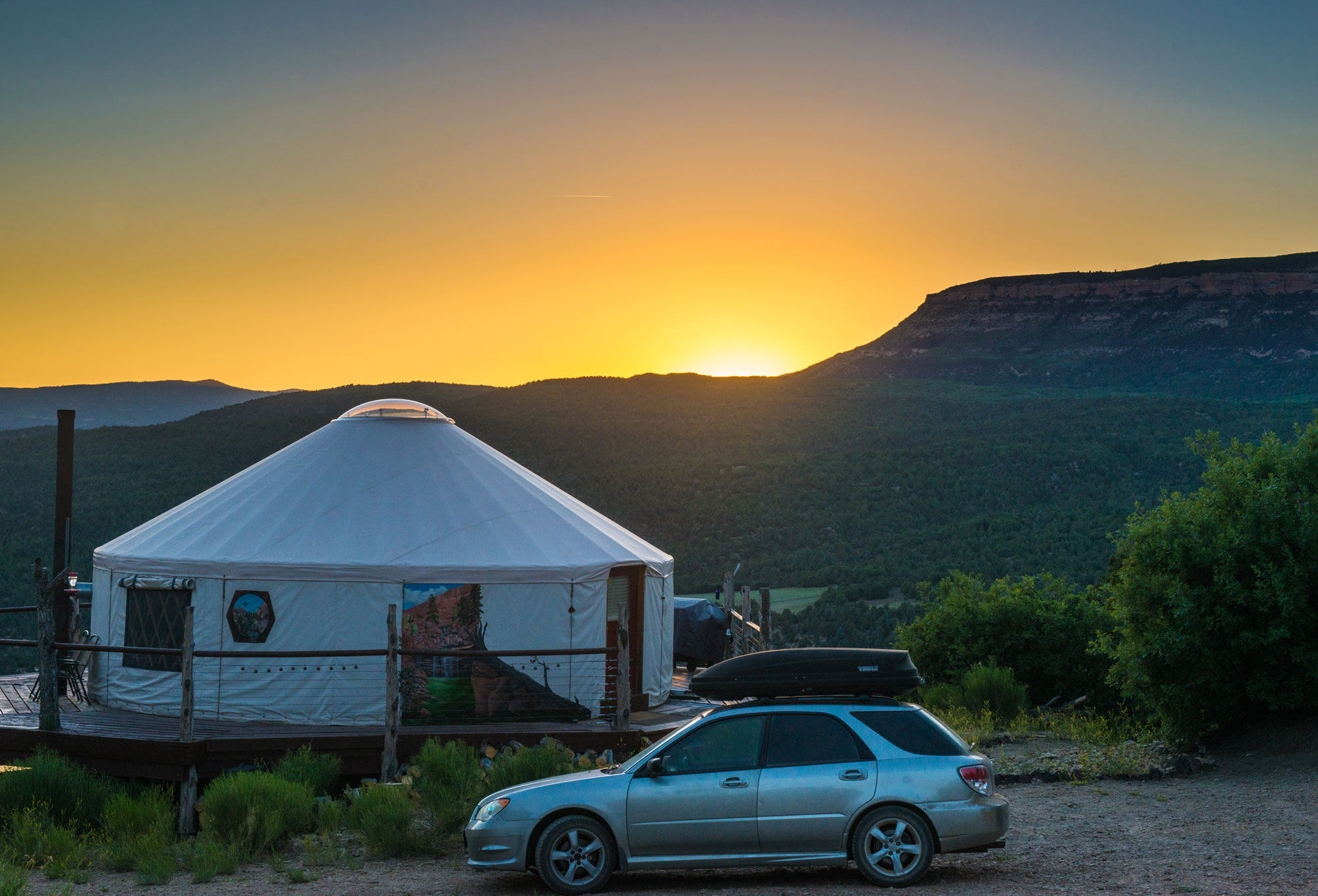 After searching their site, we ultimately booked a 2 night stay with Zion Back Country Glamping. We spent the first night in an incredible Yurt that is about a 30 minute drive from the East Entrance of Zion National park and spent the second night in a remote little caravan on Jen's sheep farm.
On the first night when we pulled up to the yurt, I was blown away. It was roomy, with state of the art with solar electricity, enough room to comfortably fit 9 people, and a patio that overlooks the back country of Zion and the sun as it sets. It had everything we could ever want or need and staying there convinced me that I need to move into a yurt! In both locations we were greeted by Jen's postcards and the Sheep Jerky from her farm (it's totally worth the $15, next time we are getting the lamb steaks too!). It would beat any dad's Survival Cooking
🙂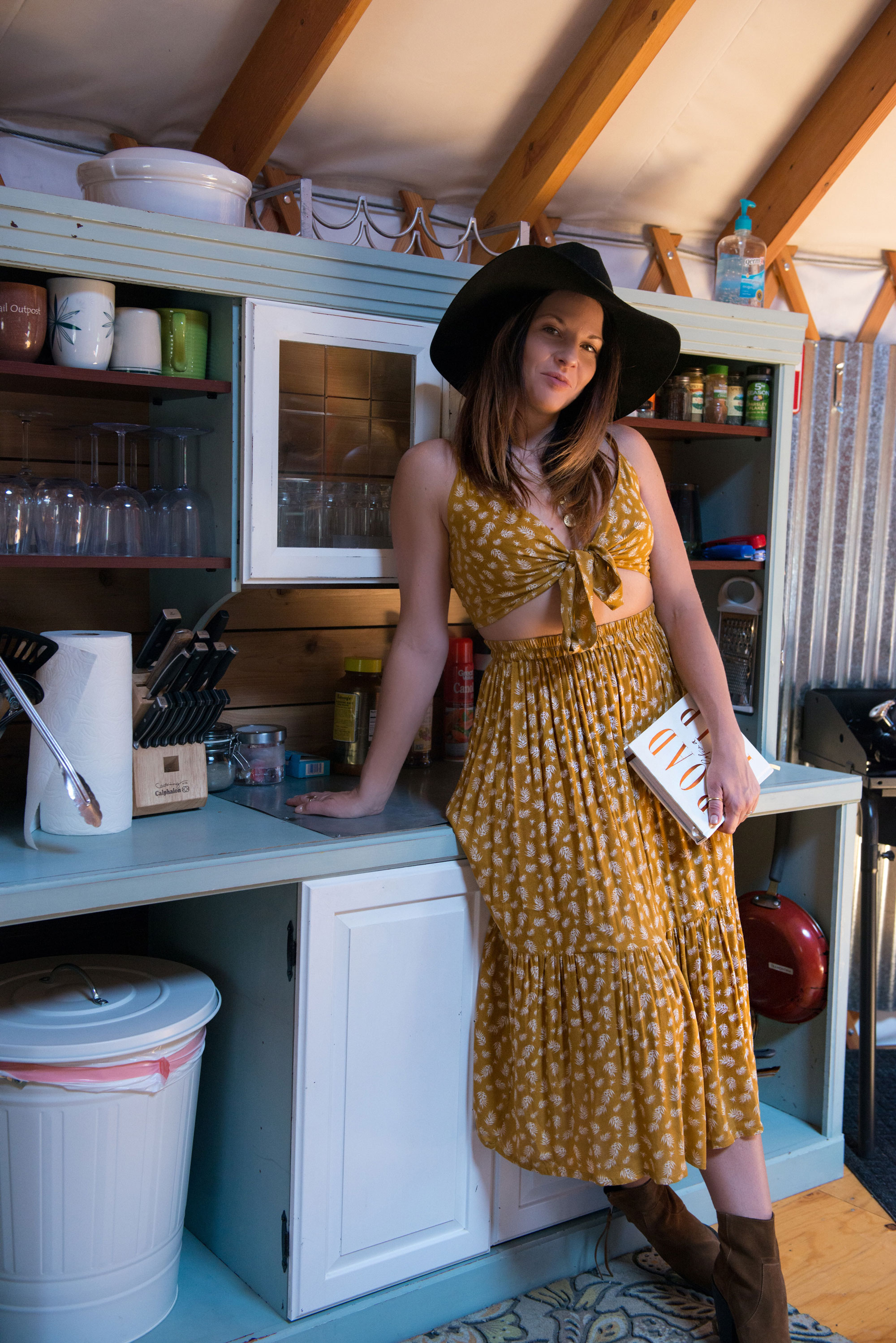 While the second night was a completely different and much more humble abode, it was an equally amazing experience. As we pulled up around sunset we were greeted by her heard of sheep which was such a memorable sight! Thankfully there were some Cattle Guards that stopped the herd from actually reaching the caravan, as they were a very inquisitive bunch! The caravan we stayed in comfortably fits two people and there are two caravans in the camp. The campsite even had an outdoor closet and a shower that was heated by a propane tank! So…much…fun!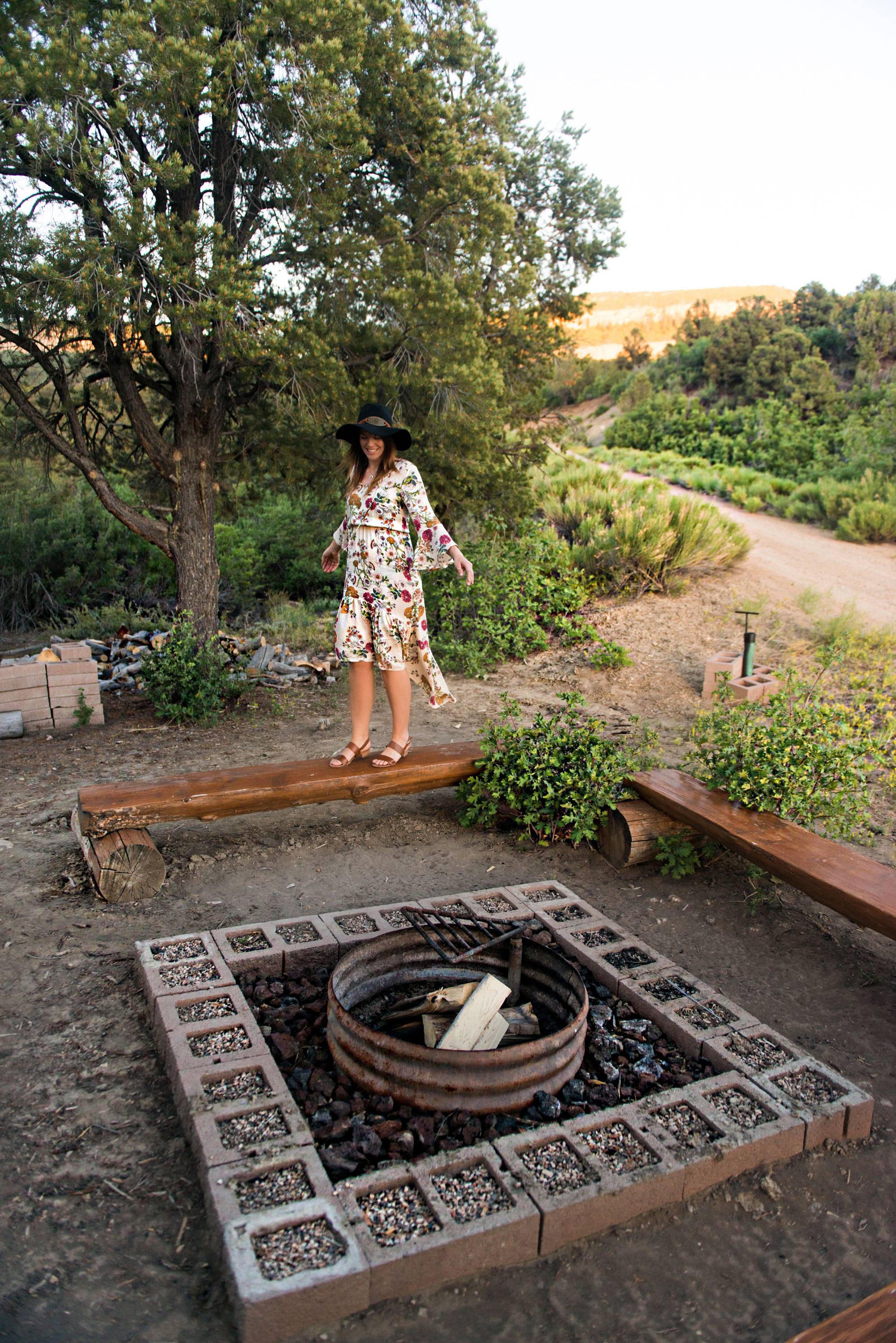 Both locations we stayed at were super clean (even by glamping standards), had hammocks hanging under shady trees, board games as well as fun outdoor games like corn hole, picnic tables with solar chandeliers and fire pits. Utter bliss.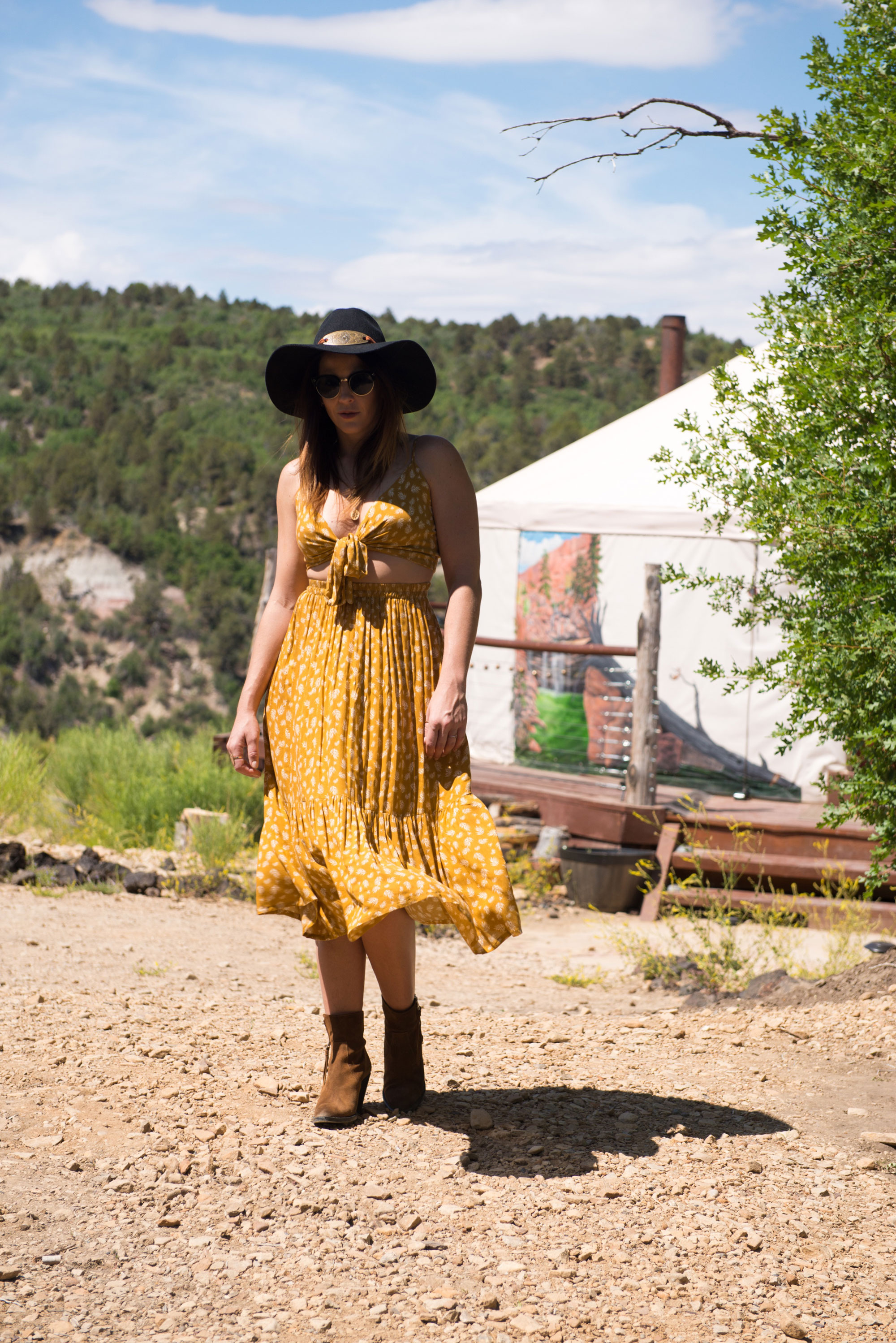 One thing that neither location had, was phone service or Wi-Fi, which actually ended up being pretty freaking AH-mazing! All too often John and I will sit on our couch and while we are together, we are both worlds away staring at our phones or computers. Something that this trip allowed us to do was really connect with one another, and have fun without any distractions like Instagram, Facebook groups or text messages.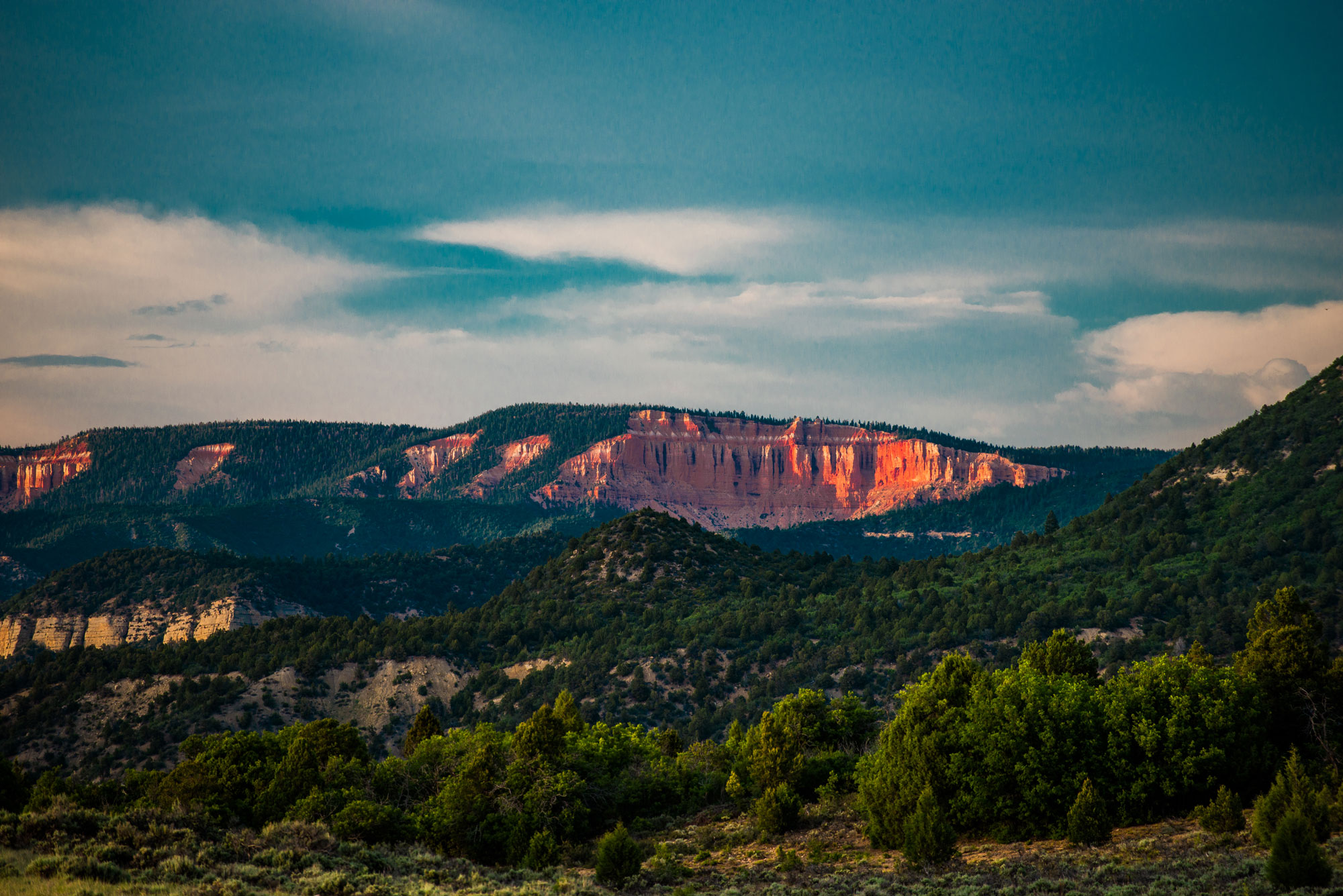 At first, the blogger in me was nervous about being out of reach for 3 days. No e-mail, no Instagram, no blog. Just me, my baby love and nature…and it was sooooo nice, we're looking at the best static caravans for sale near the Lake District out in the UK for when we visit soon. We played board games like 'Worst Case Scenario' and Yahtzee, explored Zion, and enjoyed some RnR in the hammocks by day, then got cozy by a roaring fire and gazed at the stars by night (seriously though…who knew the Milky Way is so milky?!). It was magical.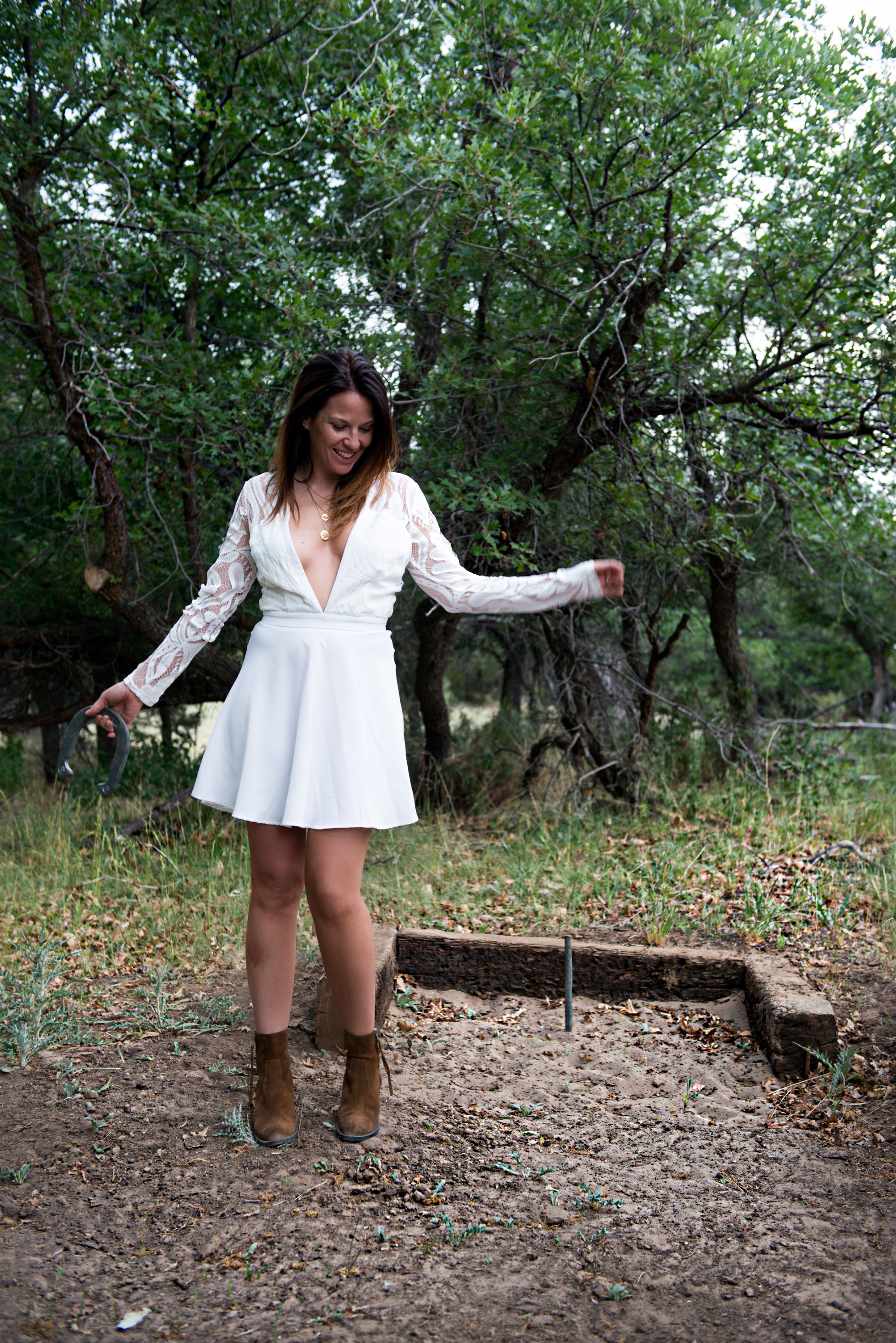 That being said, we did bring our cameras with us to capture the beauty of our surrounding and some outfits (of course)! Upon returning, one thing I immediately noticed while looking through our photos, is how much more creative, relaxed and fun our content turned out. No time constraints other than the setting sun, no distractions like movies to see or places we had to be…just us.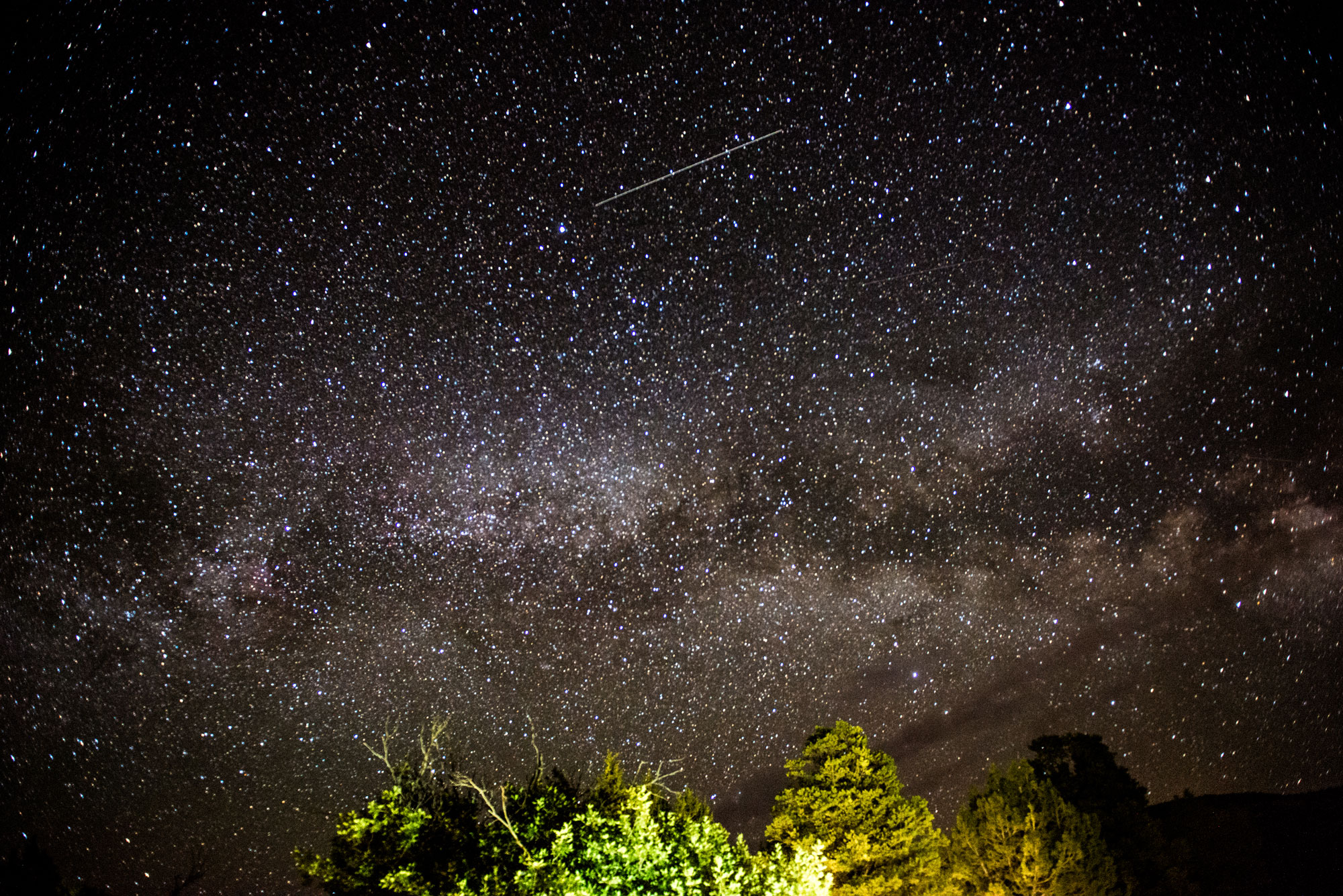 As a blogger it can be so easy to fall down the rabbit hole of comparing my content to others. Is it good enough, am I good enough? But without any content to compare it to…we were able to simply enjoy each other, our surroundings and tell our story. In that past, I felt guilty for needing a break. It made me feel like I was failing, but as I am coming to find…breaks are just good for the soul. They allow me to reconnect with my purpose and recharge my mental batteries and let the creative juices flow freely.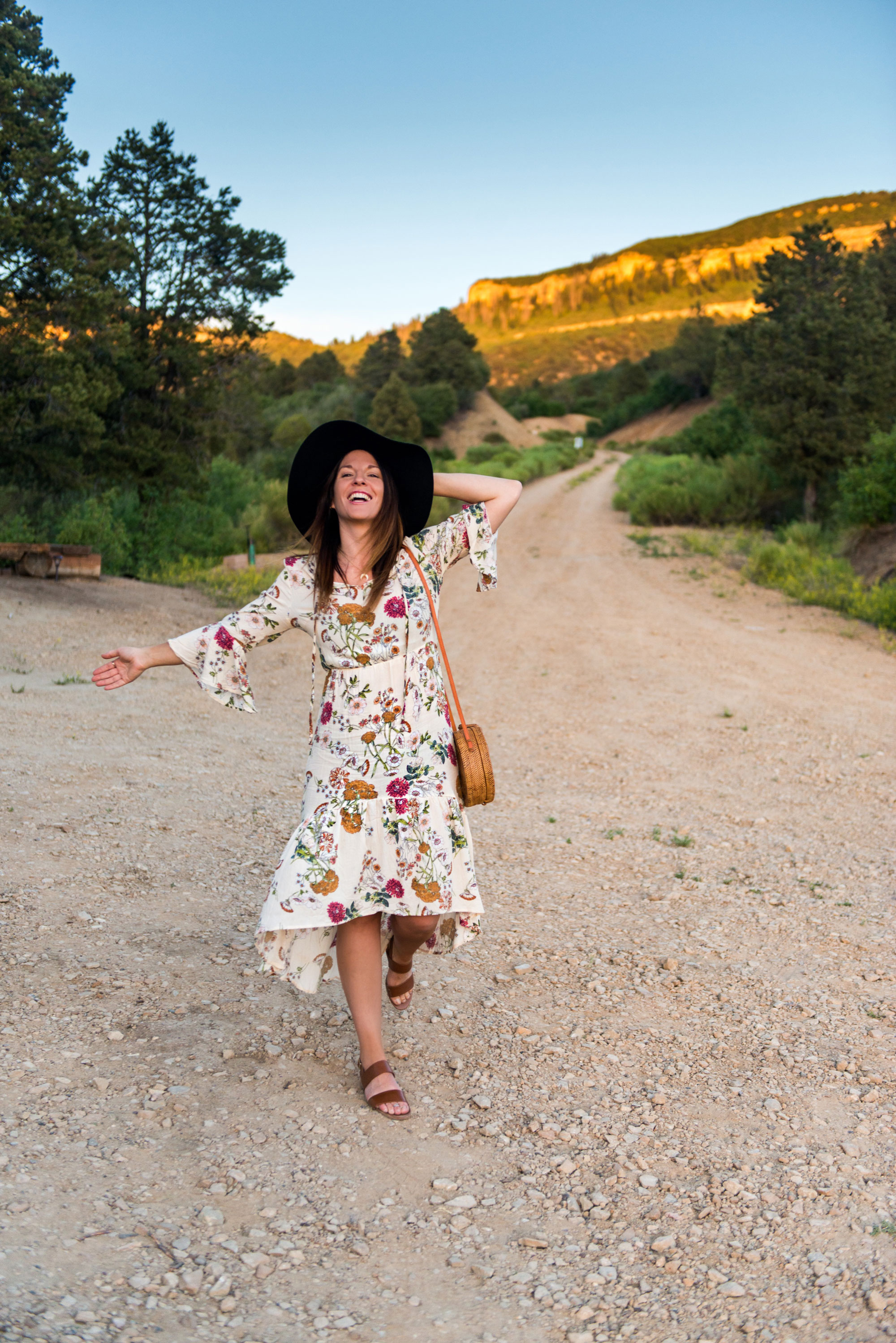 I will definitely be visiting Jen in the backcountry of Zion again (with friends next time!), and cannot wait to find more glamping adventures on Glamping Hub. In fact, I already added the Bell Tents on an Organic Farm in Tulum to my bucket list!
xx,
Jess
---
SHOP MY SUITCASE
---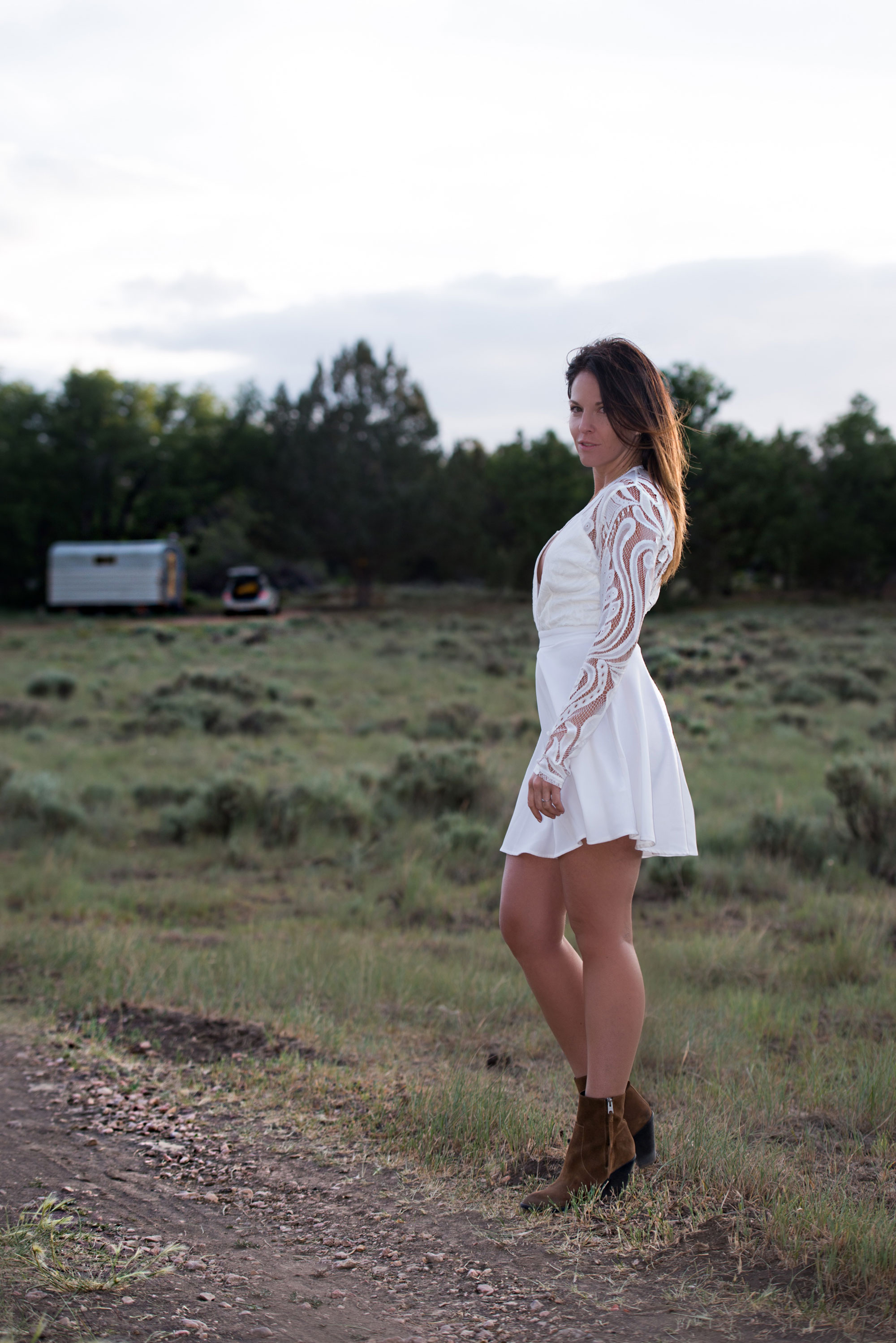 All photography by John Cobabe