Shop My Curated Collection of the Hottest Holiday Trends from Goodwill San Fransisco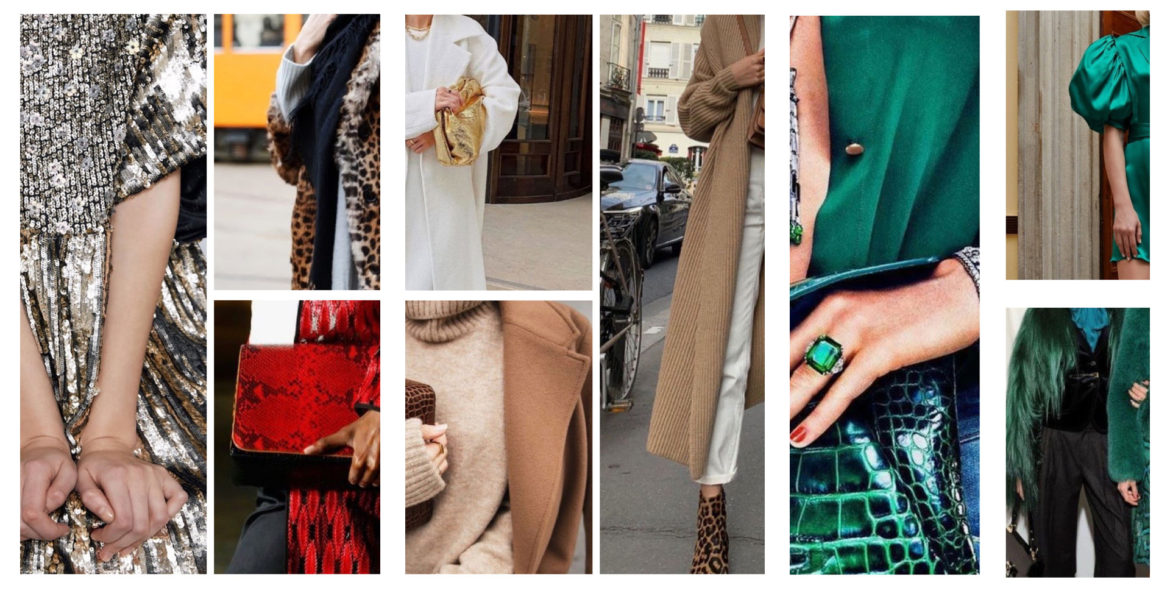 This post is proudly sponsored by Goodwill San Fransisco a brand I genuinely love and support because of the amazing work they do to give people and clothes a new lease on life! All opinions are my own. xx
You guys…I am SO freaking excited to announce I curated a collection of thrifted items for Goodwill San Fransisco and you can shop them online! I wanted to share how you can shop second-hand and still rock the hottest holiday trends! If you have been following me for awhile you know I am a huge fan of thrifting and believe it is such a great way to shop sustainably, save money and help fund job placement and training services that put people in need back to work. #winning
One of the most overwhelming parts of thrifting is finding the time to devote to searching the racks for those hidden gems so I have literally done the work for you! Today I am sharing three of my favorite holiday trends and some of the hand picked items I found that you can literally shop right now without even having to leave you couch (or desk)!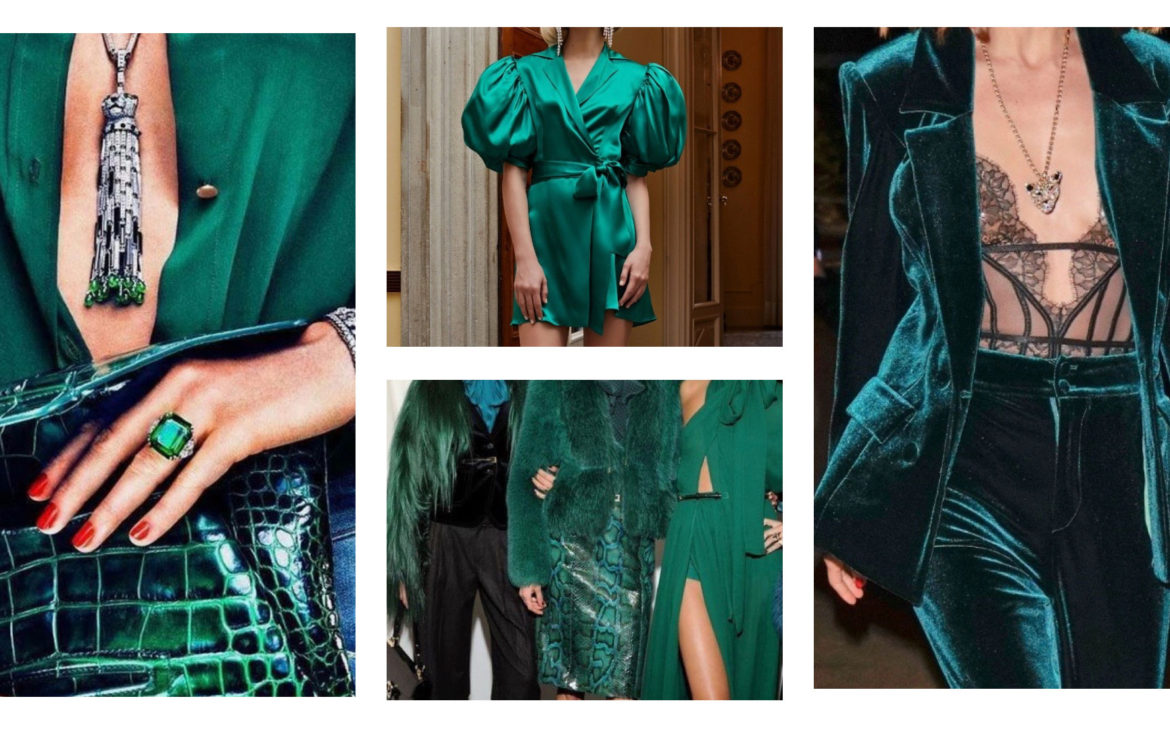 THE TREND: EMERALD GREEN
Green is one of my favorite colors – I mean it's the color of money, trees, plants and my eyes…what's not to love?! In all seriousness though, it is such an amazing jewel toned pop of color that is flattering on so many skin tones and has been a major trend this winter season.
GET THE LOOK
Emerald Green Lulu's Floor Length Velvet Maxi Dress – This dress is SUCH A SCORE! I love velvet in general but combine it with the keyhole cutout, and floor length cut and you will be sure to turn heads when you walk in a room. Did I mention that it still has it's tags on it and has never been worn?!
Embroidered Cap Sleeve Flare Dress – I love the embroidery and sheer top of this dress! Plus the fit and flare cut is so flattering on. Another plus is that if you are self conscious about your arms the cap sleeve is a great way to help you feel confident.
Vintage Tadashi Ruffle Sleeve Dress – This dress is AH-mazing! If you are a girl that loves a ruffled sleeve and anything 1980's vintage, this Tadashi dress was made for you! The tags are literally still on it which blows my mind because if this was hanging in my closet it would be in frequent rotation!
---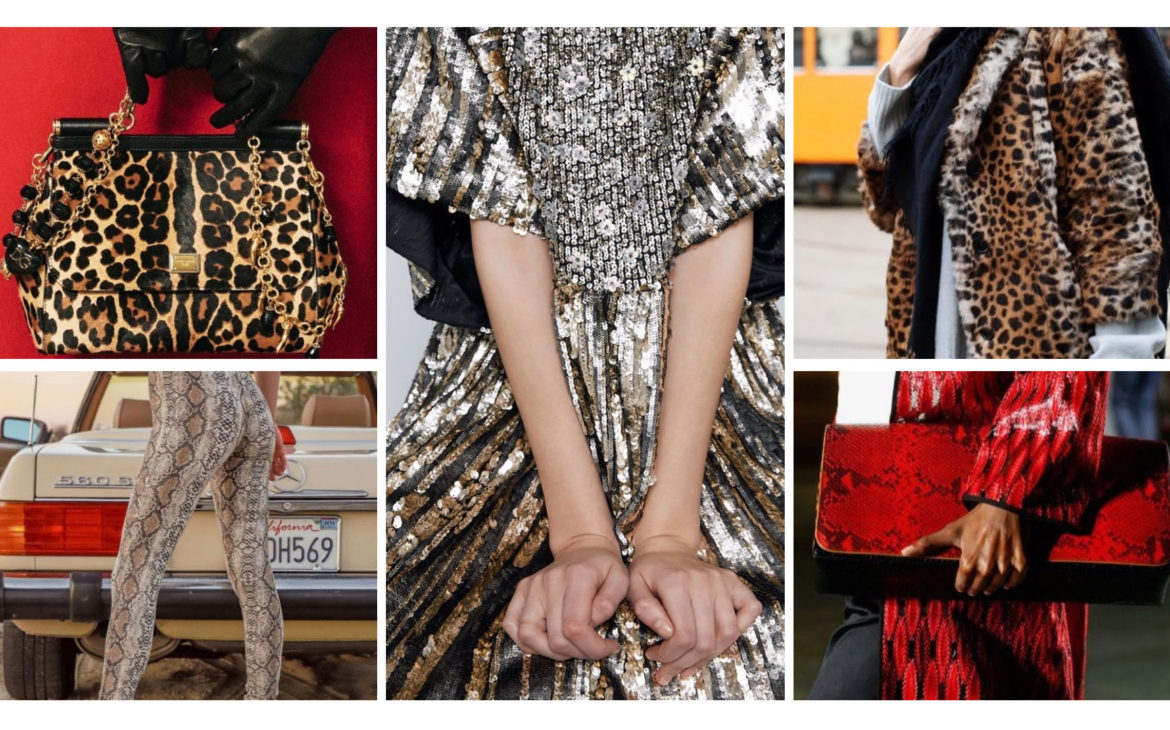 THE TREND: ANIMAL PRINT
Leopard print always has, and always will be a neutral in my book. I'm not quite sure if it was my piano teacher Melba in her leopard print button down tops and chunky gold jewelry or Kate Moss in her leopard print faux fur for a Supreme ad, but from a young age I was hooked. This year animal prints have dominated the spotlight both on and off the catwalk. One trend I tried for the first time this year and really love is snakeskin. I was honestly surprised but have found it to be a great print to throw into the mix considering my primarily neutral wardrobe.
GET THE LOOK
Leopard Print Faux Fur Coat – This cropped leopard print faux fur coat is so amazing! It is great for laying over longer sweaters, or dresses and will look great with everything from a little black dress to a a t-shirt and jeans.
Sequin Python Mini Dress – This dress is life! It has such studio 54 vibes and you can literally rock it year round. I love pairing this kind of dress with black opaque tights and heels or booties and sleek straight strands in the winter, and nude strappy sandals and loose waves in the summer.
Red Python Leather Bag – Like I mentioned, snakeskin was a new trend for me this season. I started with a snakeskin bag and found it was all I carried for months and literally got compliments everywhere I went. From there my obsession grew to the point where I was slithering around in metallic snakeskin pants. If you aren't sure if this bold trend is for you a great place to start is a handbag. I love the bold red color of this bag because it pairs so well with jeans and a black turtle neck, blazers and so many other everyday staples.
---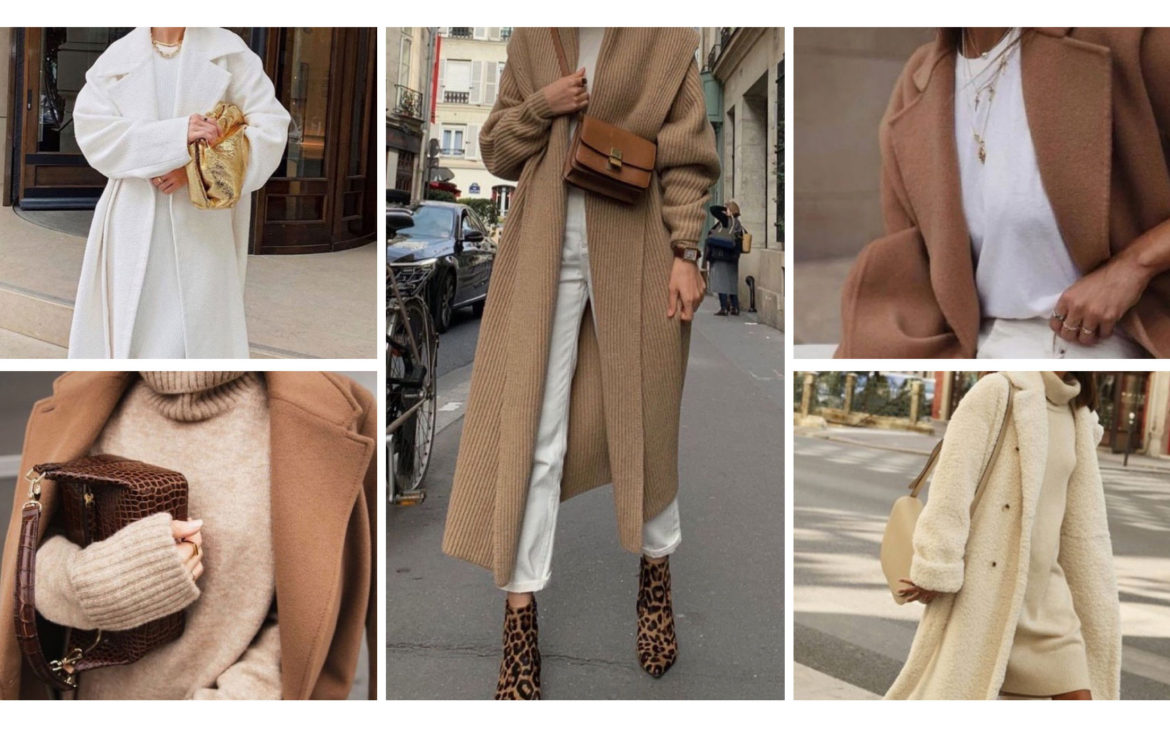 THE TREND: NEUTRALS
Okay, so I am typically an all black and denim kind of girl but this winter I drank the neutrals koolaid. I am so obsessed with winter whites and mixing all of the creamy colors like tan, and camel and khaki in a variety of textures.
GET THE LOOK
Vintage Camel Open Front Coat – A camel coat is such a staple. If you want to look more expensive, camel. If you are looking for a coat that goes with basically any color in your wardrobe, camel. If you only have room in your closet for one coat, camel. You catch my drift. A camel coat is literally the little black dress of outerwear.
White Sequin Sheath Dress – This dress is so beautiful. The combo of white sequins and nude underlay is so on trend this season, plus it is the perfect dress to transition in to spring and summer months to show off your tan. I also love the super unique design of the pattern.
Embellished Block Heel Booties – These block heel booties are so fab! My husband and a ton of the people in his family are artists and so the super cute silhouette detailing on the heel is so unique and the light pink metallic tone of the shoes make them the perfect way to polish a winter white look.
---