Chic Essentials >> The Oversized Sweater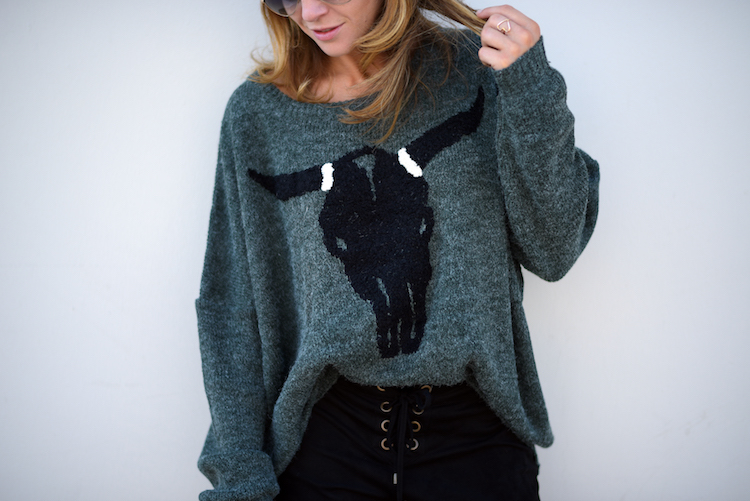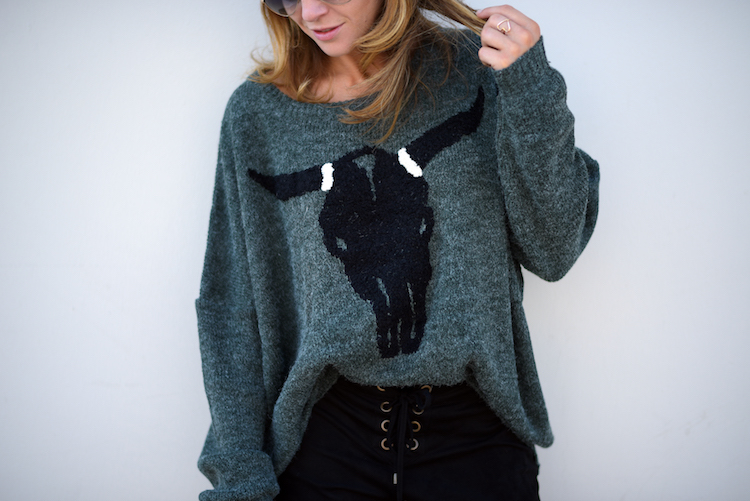 When I saw this chunky-oversized Sedona sweater from Clothe + Arrow it was pretty much love at first sight!
The subdued olive and charcoal blend is a great mix of neutrals and can pair easily with white jeans, distressed denim and or black skinny jeans just to name a few.
Plus, the slouchy fit make it the perfect easy-to-grab sweater you can wear for those breezy bonfires in the summer, or cozy Sundays in the Fall! #Score!
When selecting basics to add to my wardrobe that I will be wearing a lot, I like to keep it simple and find pieces that are both  made well, and will go with what is already in my wardrobe.
That being said, I still hold out until I find the right piece with a little somethin' somethin' that speaks to my personal sense of style.  I've been on a long-term bull head kick,  so that lil' detail pretty much sealed the deal on this swe.
Make sure to check out Clothe + Arrow, they are a brand new boutique based out of Oceanside, CA and they keep adding cute new stuff on the reg – check out there shop >>here!
To scope previews of what's coming make sure to check out the Instagram too, I have my eye on their cactus and pineapple yoga mats, dream catchers…well pretty much everything lol!
/// SHOP the LOOK ///
Sedona Sweater – Clothe + Arrow