My Super Easy Cruelty Free 5 Minute Festival Makeup Look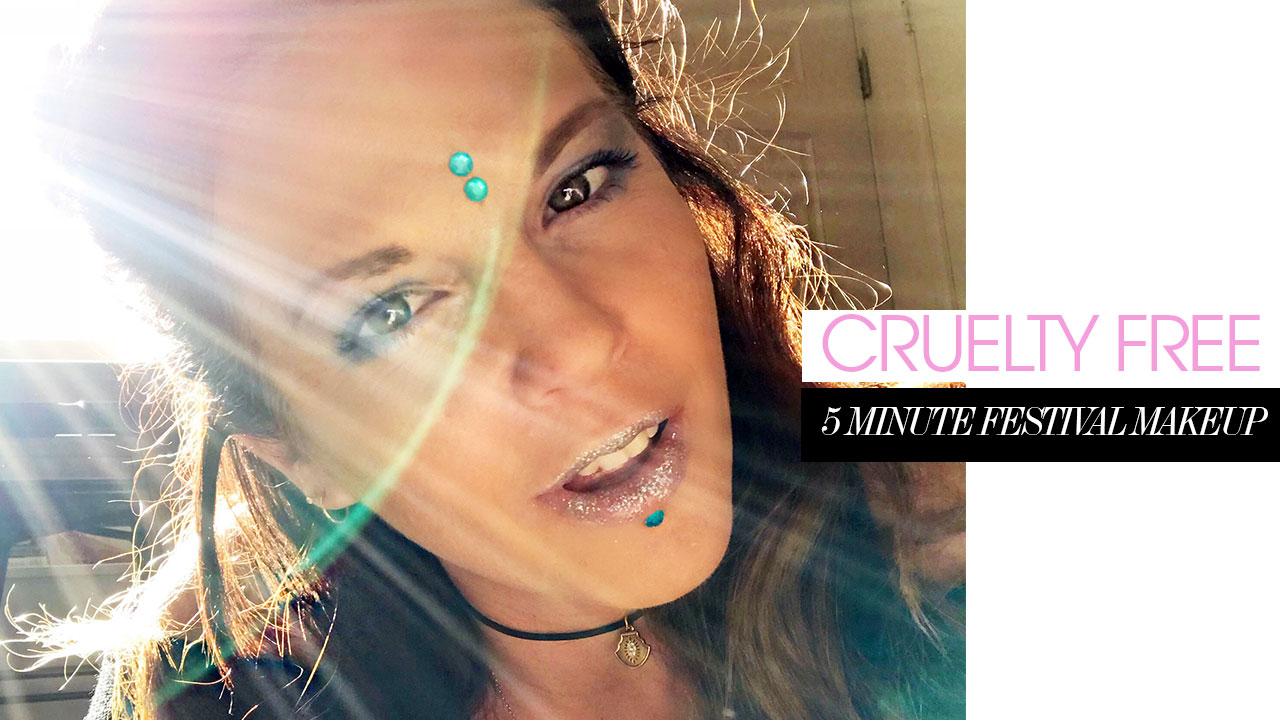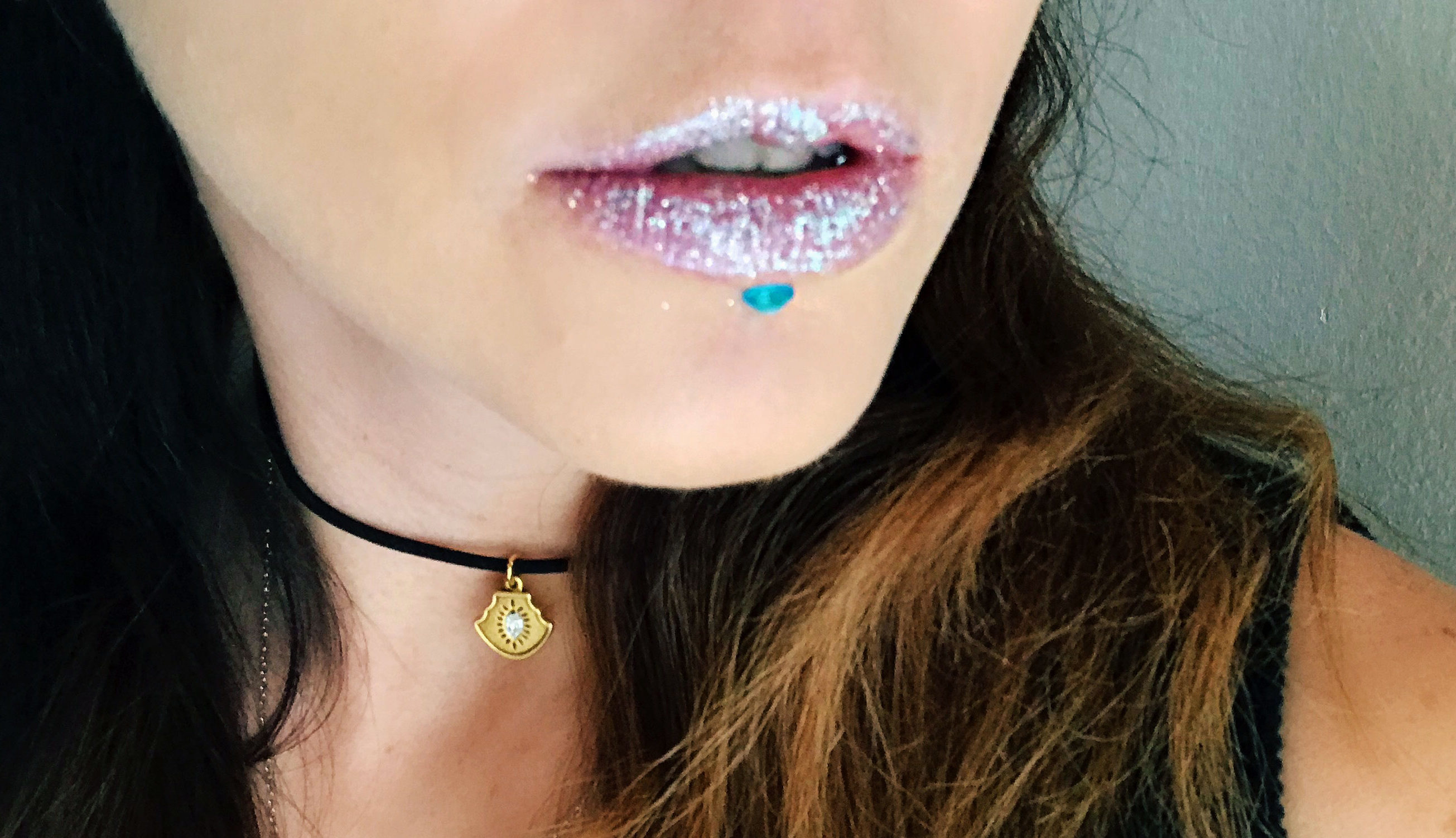 Super excited to head to the Bonanza Music Festival this June with John to celebrate the 1 year anniversary of how and where we met!
With artists like ZHU, Phantogram and Wiz Khalifa…the last thing I'm going to want to worry about is my makeup. But…that doesn't mean I'm going to pass up a chance to rock glitter lips and flash tattoos! (Side Note – That is one thing I love about something like a flash tattoo…they're fast AF so you can get all sorts of creative and be ready to go in a flash…literally. ;p)
Anywho…the other day, I was wandering down the craft aisle at a local store, and I stumbled upon these turquoise adhesive gems for .97 cents. With Coachella happening last weekend, festival season has been on the brain, so I immediately thought of creating this look along with some new cruelty free makeup that I have been playing with!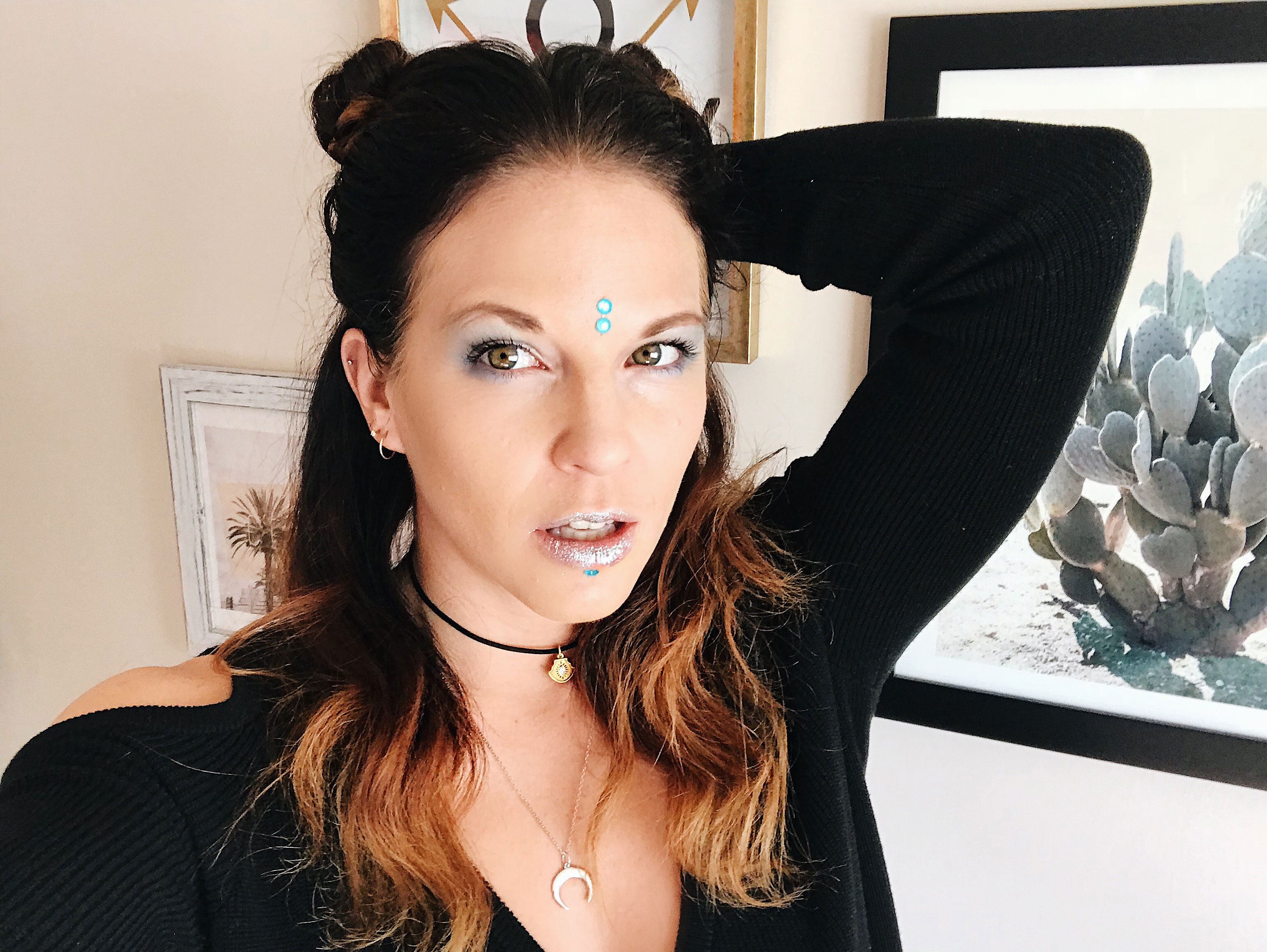 So, I knew I wanted to create a look that is quick, easy, and won't melt in your bag (or off your face). Last year it was sooooo efffffing hot during the day! Sitting in the tent sweating to death while trying to make my make-up look perfect got old real fast. That is why I am sharing a super easy (and okay if it's a little messy) 5 minute make-up look that is perfect to rock at festivals and is super easy to create.
I love the new NYX Ultimate palette and the Urban Decay Hi-Fi Lip gloss collection in the new spring shades, with a palette like this you can vary the color you use from day to day between different lip glosses, eyeshadows and jewels and glitter, that way you don't have to bring a suitcase of makeup that may or may not melt.
Check out my other videos and don't forget to subscribe to my YouTube channel.  I am thinking of primarily doing more cruelty-free beauty tutorials, some fitness and healthy recipe videos and travel diaries. I also get a lot of questions about those flatlay styling and tips on how I manage to score the second-hand gold on my thrifting adventures. But let's not get too ahead of ourselves!
**  FYI – You can scroll down to shop the make-up and my outfit below. **
Enjoy the video, and drop a comment below with any questions about the look! 🙂
xx
---
SHOP THE MAKE-UP
---
Primer | COOLA Dawn Patrol primer
Foundation | Urban Decay All-Nighter Foundation in 2.5
Eyes | NYX Electric Eye Palette 
Eyebrow | Bare Minerals Eye Shadow in Apropos
Mascara | Mineral Fusion Waterproof Mascara
Cheek | NYX Wonder Stick
Base for Glitter Lip | Urban Decay Hi-Fi Shine Lip Gloss in Candy Flip
Glitter Lip | NYX #GlitterGoals Kit 1
Turquoise Jewels | https://rstyle.me/n/c3idxx9p66
---
SHOP THE BRUSHES
---
Foundation + Contour| Michael Todd Beauty SonicBlend Make-Up Brush
Eyes + Lips | Make-Up Forever Large Precision Eye Make-Up Brushhttps://rstyle.me/n/c3hqgz9p66
---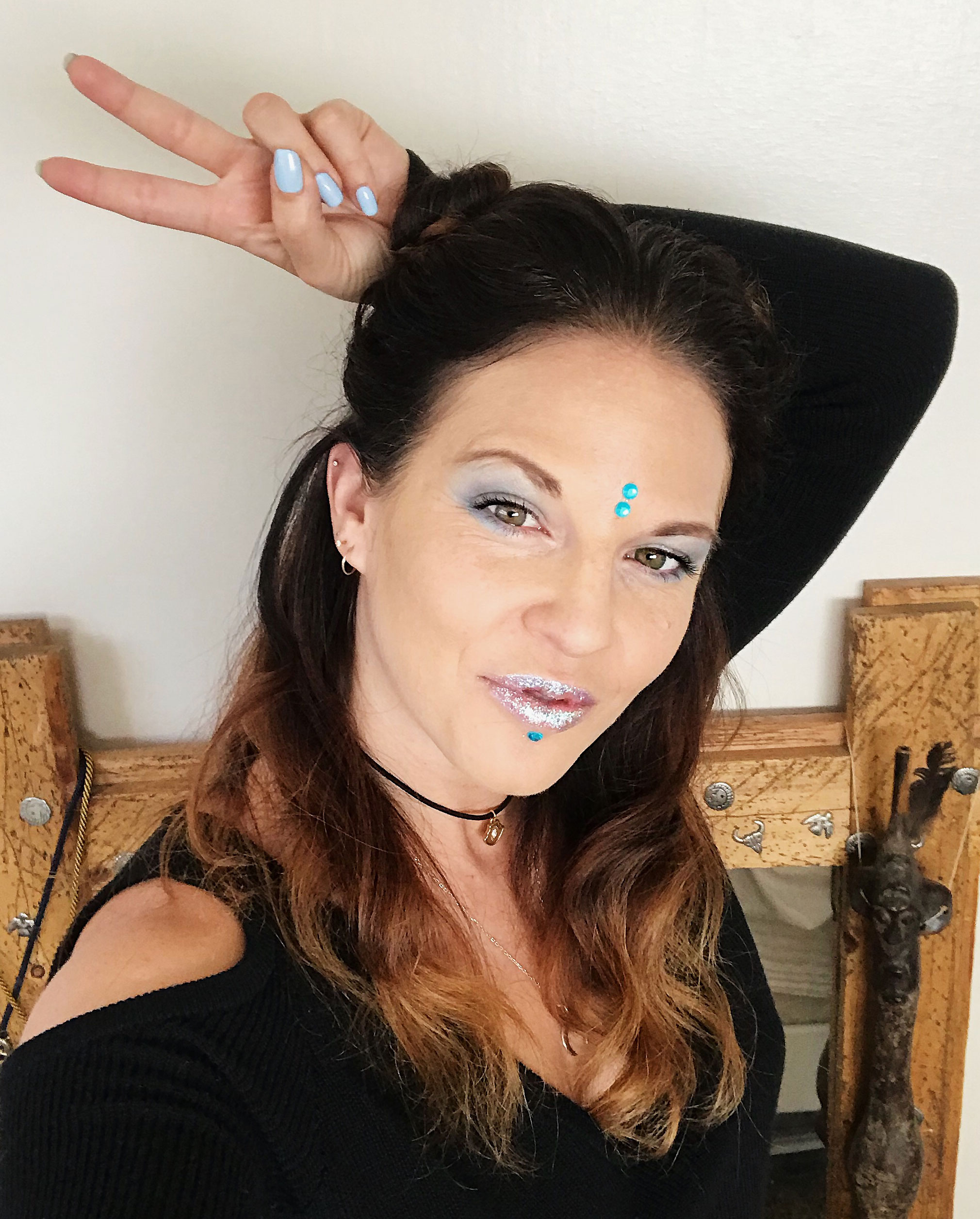 ---
SHOP MY OUTFIT
---