My Go-To Outfit for Looking Pulled Together in a Snap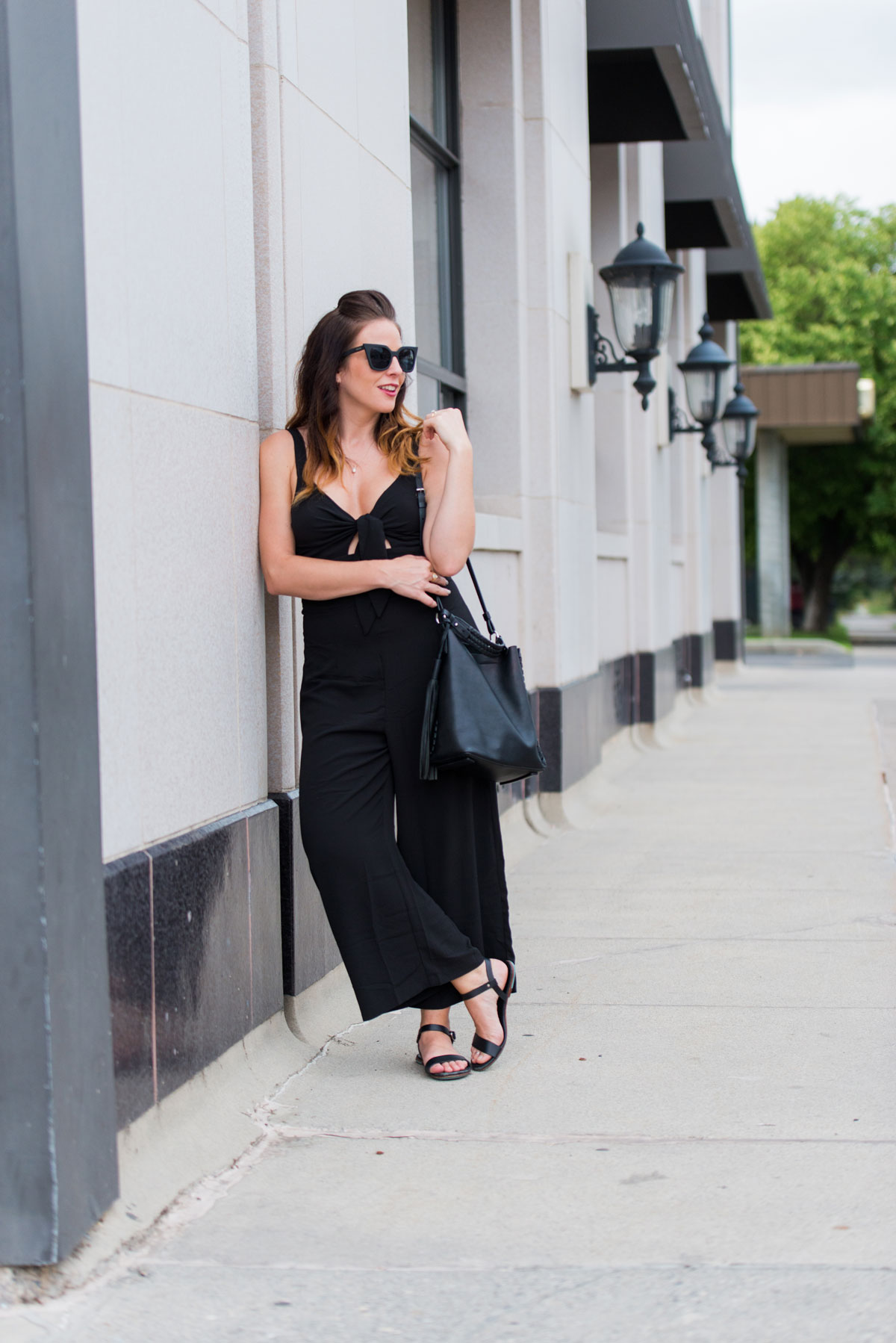 I really love outfits that I can throw on in under 5 minutes (okay, let's be honest…1 minute) and be ready to go. When I am not blogging in a coffee shop, I am either in the gym, creating content for brands all over the city, or between meetings…so it goes without saying that I like to look pulled together, but still wear clothes that let me move and breathe, and get sh*t done!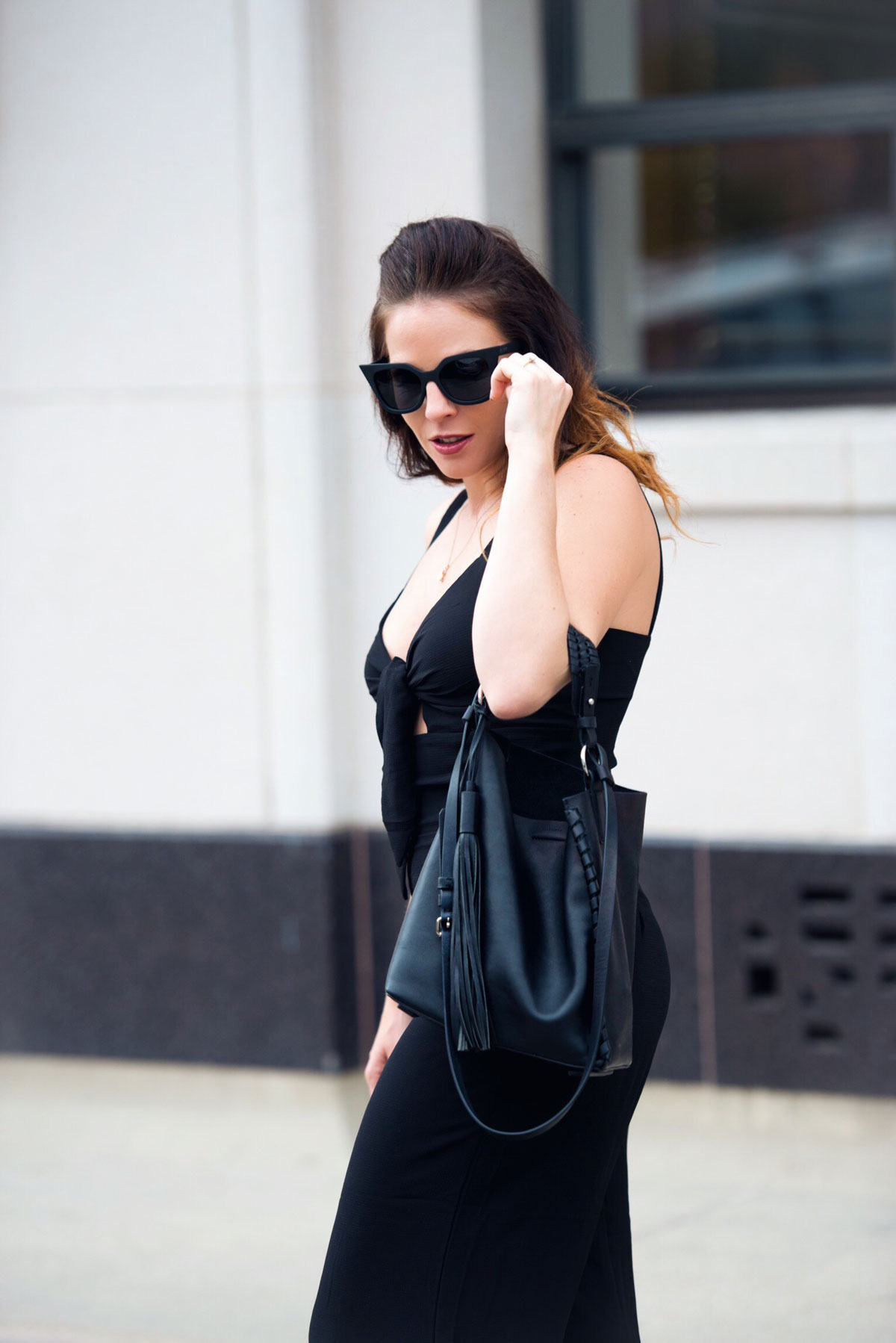 So, my latest obsession is this black jumpsuit from  SugarHigh, it fits like a glove and has such great details like a cropped wide leg, and tie-front cutout so that you can adjust to the top. Seriously, let's be real… jumpsuits can be tricky! They are either too high or too low in the crotch, they taper to much in the leg, they are to poofy in the hips…the list can go on and on.
I was kinda shocked by how chic and flattering this jumpsuit was from the moment I put it on. Plus its super light weight so it is great for travel! It has literally become one of my weekly outfits and I have no shame in wearing it on repeat. Plus I love layering T's under it and  jackets over it…so needless to say it will be here to stay this fall, such a steal at $25!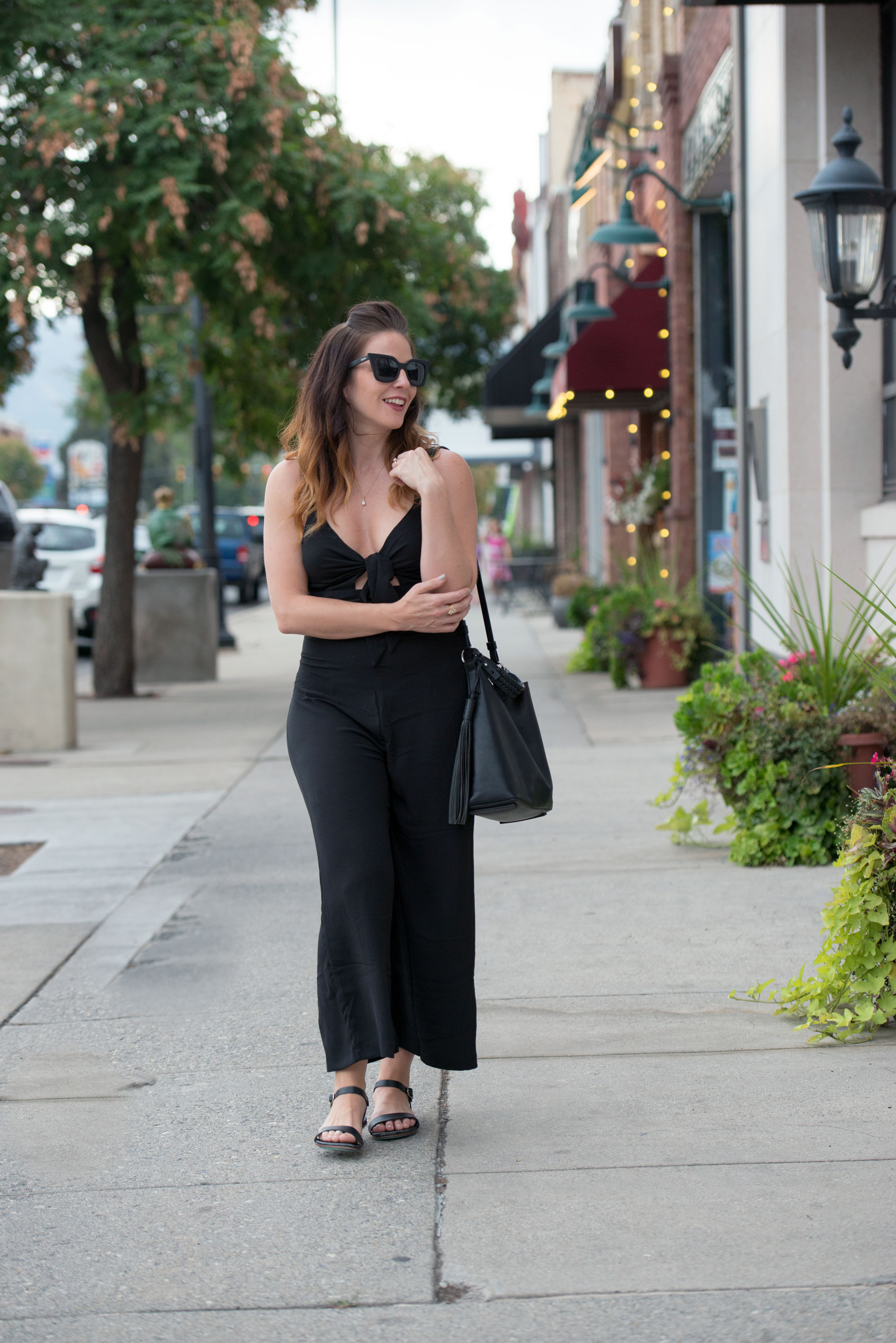 Other tips and tricks for looking put together in a snap? Clean and natural skin, mascara + brows, and a bold lip. I love a  bold lip because it's s a quick, and adds a lot of intensity with one fail swoop instead of the amount of effort something else like a smokey eye can take.
I also like to make sure my skin always looks even when I am out and about, so I like to hide any under-eye circles from late night blog sessions, Netflix binges with the hubby and other fun with a good BB cream, currently I am using a mix of the Fair and Light from Stowaway cosmetics (perfect for make-up on the go!). Brows and mascara are surprisingly impactful, so shaping your brow and adding 1-2 coats of mascara is also key, right now I'm using Perversion by Urban Decay.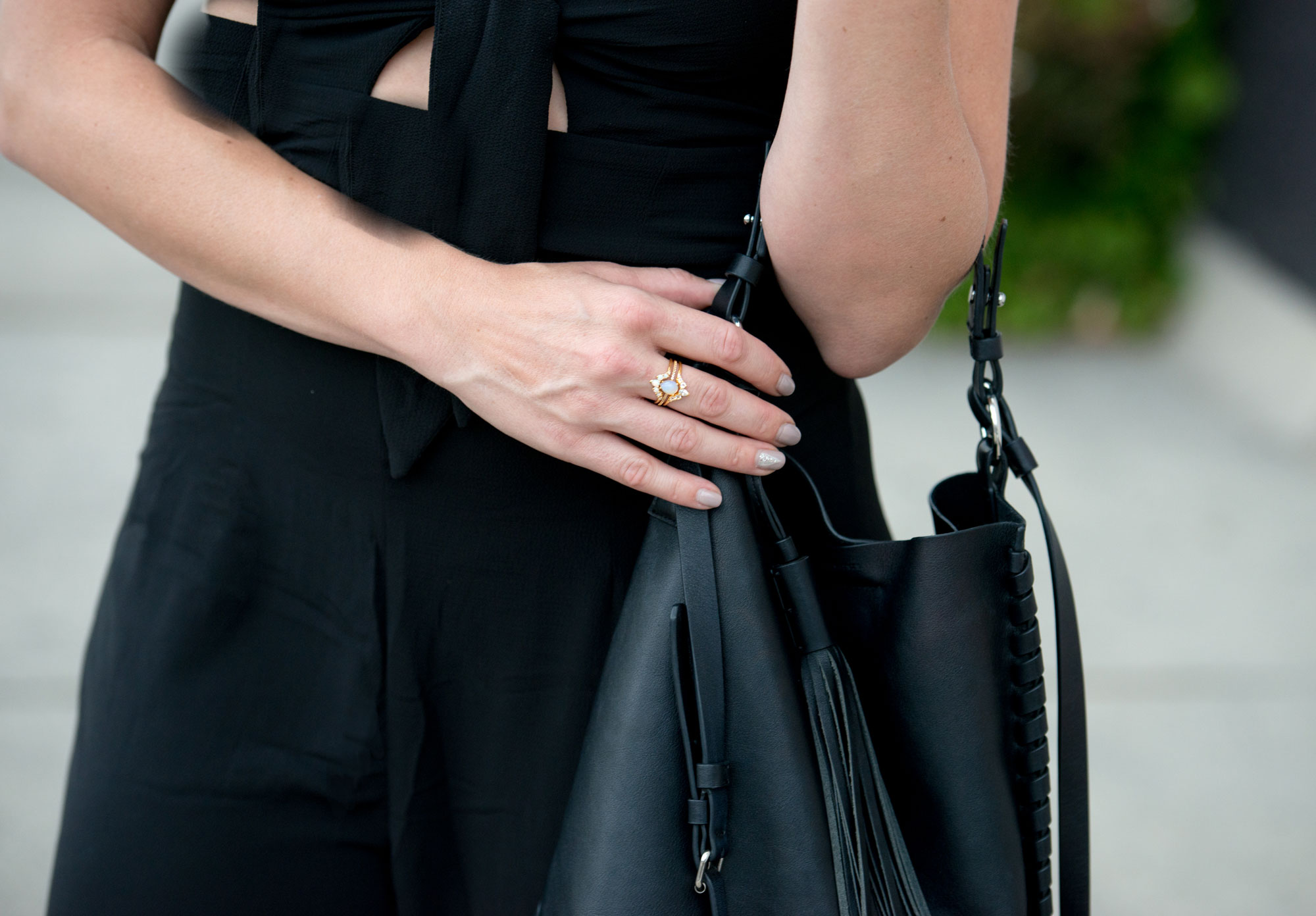 Last but not least are the accessories. I love a great statement sunglass, or ring. They can be a great conversation starter! Plus, take attention away from the fact that you might not be completely polished around the edges. ;p
Links for the look are below – what are some of your get ready quick tips?!
xx,
Jess
---
MY Go-To 5 MINUTE OUTFIT
---
Black Jumpsuit – SugarHigh Clothing
Opal + Diamond Dreams Stack Ring – La Kaiser Jewelry
Black Bag – Allsaints
Sunglasses – Quay Sunglasses (similar styles here)
Vice Red Berry Lipstick – Urban Decay
---