Last Minute Valentine's Day Gift Ideas Based on the 5 Love Languages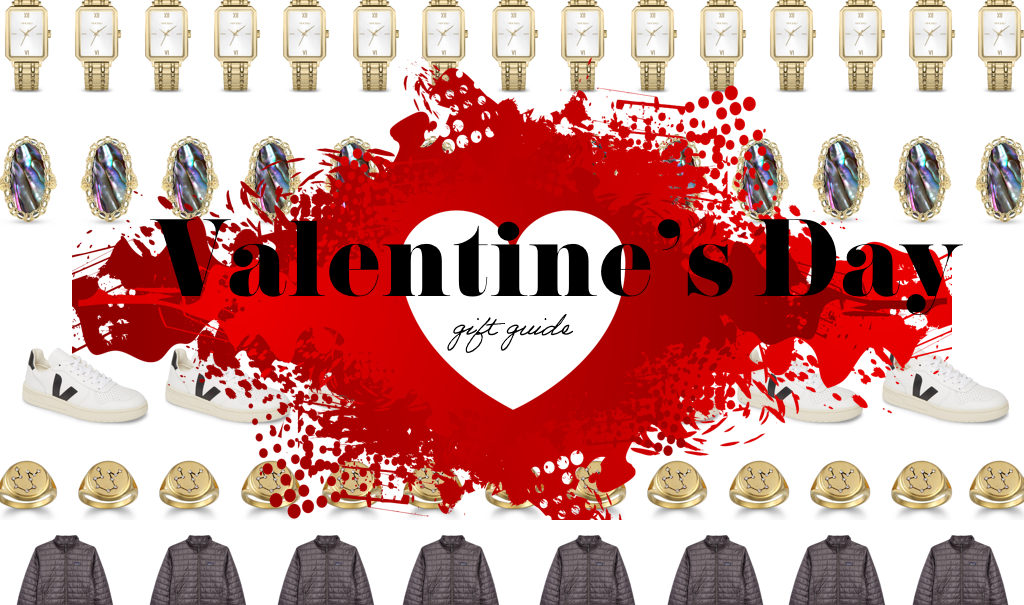 Valentine's Day is literally next week, and I don't know about you guys but I am not prepared at all (sorry babe). Over the years I have begun to develop a habit of making mental notes about things my friends and family might love, need, want or use so that when gift giving occasions come around I am ready to go, but between the pregnancy, getting ready for baby, traveling, and building a business I have to admit that Valentine's Day came out of nowhere this year.
The reality is, Valentine's Day isn't about the perfect gift. It is about expressing your love for someone you deeply care about. So rather than just creating a traditional gift guide (which is originally what I had set out to do), I decided to create a gift guide based on the 5 love languages.
If you aren't familiar with the 5 love languages, they are based on a quiz that tells you your emotional communication preference. There is a quiz for couples, for the single peeps, teens and children and it is completely free so if you haven't done it yet, this can be a really fun exercise to get to know yourselves and loved ones on a deeper level!
Take the quiz here and send it to your significant other and anyone who you might get a kick out of it!
WORDS OF AFFIRMATION
This love language is all about verbal expressions of care and affection. Words go a long way with this type of person so shower them with verbal praise, gratitude, sincere compliments and affection.
GIFT IDEAS
A compliment jar – Create a beautiful jar full of hand written notes with all of the reasons you love them that they can dig into and enjoy whenever their spirits need a little lift.
Make a Personalized Spotify Playlist – The modern day mixed tape is a great way to express your love! Take some time and create a playlist with songs that share the way you feel!
A Love Letter – Maybe it's all of the Outlander I've been watching but a love letter seems so romantic. Put your words to paper in a beautiful journal or on some gorgeous stationary for them to read and cherish forever. They even make super cute journals with prompts so if you are stuck you can get a little help to get the creativity flowing!
ACTS OF SERVICE
Supporting this person is the best gift you can give them. Letting them know you are here to help is the key to their heart.
Create a Coupon Book – No one likes to nag or be nagged. So take this opportunity to create a coupon book filled with the things they often ask for your help with, that they can redeem with no strings (or eyerolls) attached! I linked a super cute one from Amazon so you can get it with plenty of time to fill it all out!
Breakfast in Bed – Go old school and create their favorite meal and deliver it to them in bed! Have to work early in the morning? Create their meal for dinner by candle light.
Do Their Chores – Do their least favorite chore for a week and free up some time for them to enjoy something they normally don't have time for.
RECIEVING GIFTS
Tokens of affection mean a lot to this kind of person. Big or small, show your love by giving them something to remember you by.
GIFTS FOR HIM
Guys can be so hard to shop for. Personally I love to find my hubby gifts that are both functional and fabulous that way I know that they will not only look good, but get used!
GIFTS FOR HER
I think jewelry is such an amazing gift to give a woman because she can wear it and think of you every time she puts it on. Here are some of my favorite go-to pieces that won't break the bank!
QUALITY TIME
Turn your phone off and get ready for a real one on one connection. This language is all about quality over quantity and really strengthening a meaningful connection.
Take them for a picnic in the park – Pack some sandwiches, and your favorite bottle of rosé in a picnic basket then head for a romantic spot to get some one on one time together.
Set up a string-lit movie night – Create a little ambiance by hanging string lights or creating a blanket fort with some cushy throw pillows or a faux fur rug and put on a movie of their choice whatever their genre of choice is.
Take a Road Trip – I love road trips because you get to spend time listening to music, talking and really enjoy each others company. They are much more about the journey rather than the destination. I love Glamping Hub because they have so many cool options all around the globe to choose from including Yurts, Sheep Wagons and Bell Tents on organic farms depending upon where you live.
PHYSICAL TOUCH
It's time to get physical! Whether it's as simple as holding hands for a walk in the park, a back rub or a bear hug, this person loves to be touched!
Give them a Massage – Turn the lights down low and grab your favorite massage oil, then set the mood with some ocean sounds or relaxing spa music and by lighting some yummy candles.
Go to an Amusement Park – John and I LOVE Lagoon, the local amusement park in Salt Lake, it makes the perfect date night. Snuggle in on the ferris wheel, hold on tight during a giant roller coaster and walk arm in arm while sharing some cotton candy. It can be really fun to be a kid again with someone you love to share it with. If it's snowing where you live, opt for an indoor mini-version like the arcade or rollerskating rink.
Take them Dancing – It doesn't matter if you have two left feet. Take them dancing and just let your bodies move to the rhythm of the beat. You could even treat them to dancing lessons (like salsa or samba) then go hit the town with your new moves later.