Editor's Choice: 3 Fall Trends I Can't Live Without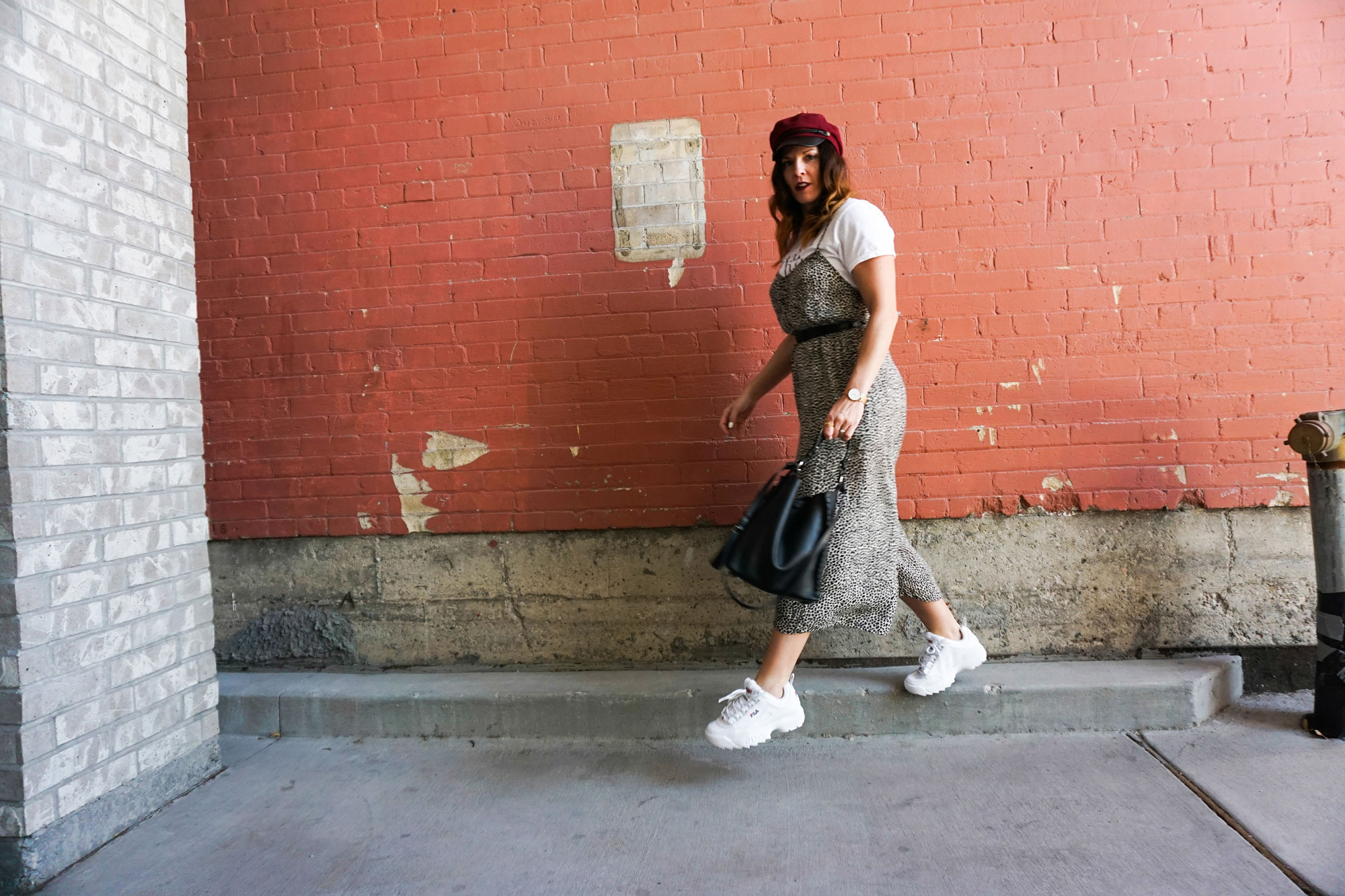 A huge thank you to Fila for sponsoring this post, all opinions and thoughts are my own. xx Jess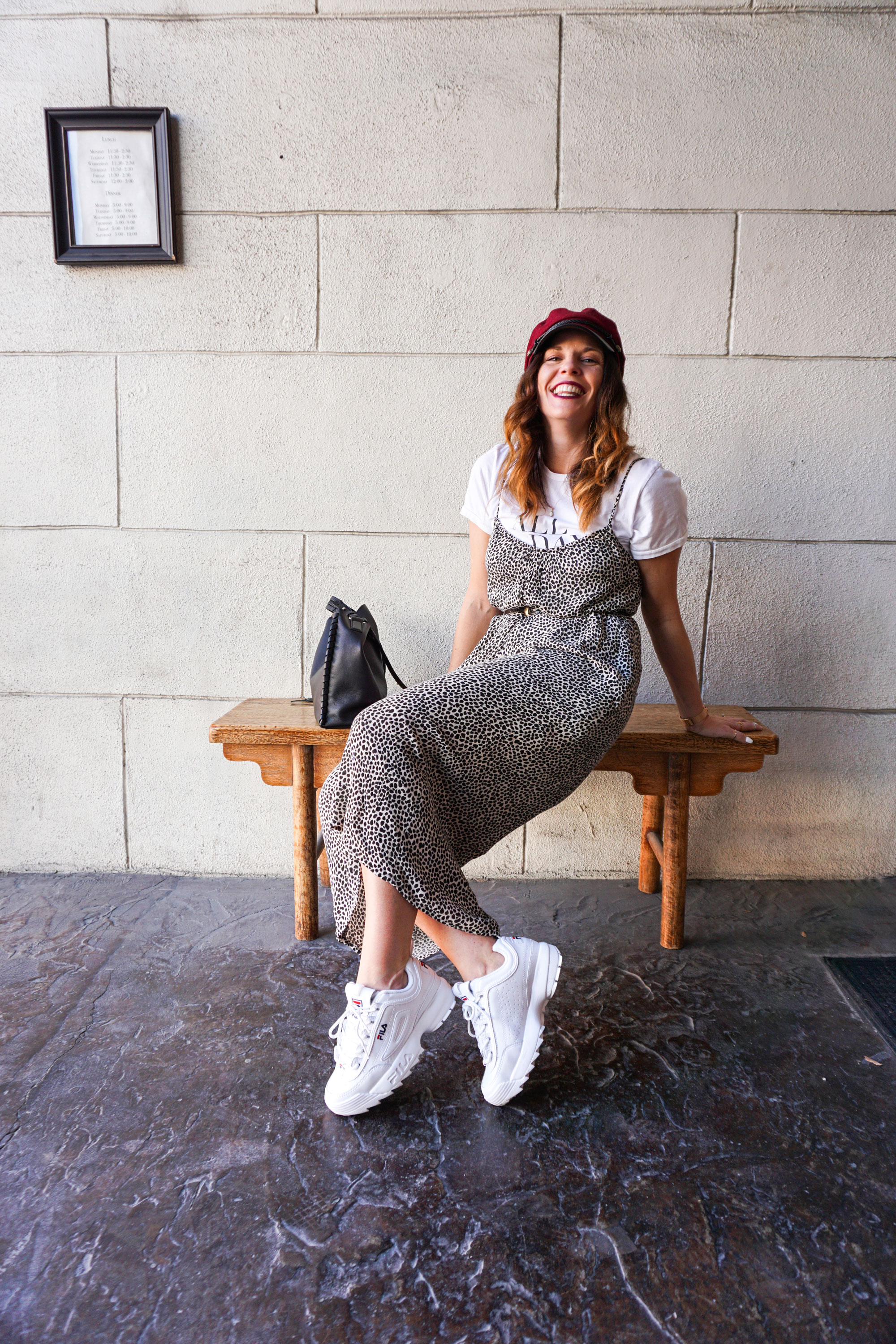 Fall is still my favorite time of the year…fashion and otherwise. That is one of the biggest pluses to moving back to Utah is getting to experience changing seasons, crisp Fall air and the occasional escape west to enjoy endless summers at the beaches when its time to get some color.
This Fall I am saying goodbye to my typical tendencies of wearing all black white and gray in the winter, and adding pops of color, gem tones in particular into the mix. If you aren't really a person that likes to wear a lot of color, a great way to ease into trends that feel bold for you, are accessories like the hats, or make-up I am sharing in todays post. These items don't have to be a huge investment the first time around either, less expensive options can be a great way to test the waters.
I have also been enjoying a lot of print mixing and layering lately, which is where I came up with todays look. Tbh…I love this Billabong jumper that I scored in Palm Desert last winter so much, that I don't want to stop wearing it, so I layered a graphic T underneath to make it feel less summery. Boom.
As I go to add things into my wardrobe each season, it is less about what is 'IN' and more about what I'll actually use, and what will work with what I already have. I have found that buying things because they are trendy as opposed to being something I actually like, has led to me never using or wearing whatever I bought and that money was totally wasted. Booooo!
I find each of my choices this Fall to be extremely wearable (even together), universally flattering and affordable! Super excited to hear what you think so check them out below!
---
EDITORS CHOICE: 3 TRENDS I'M TRYING THIS FALL
---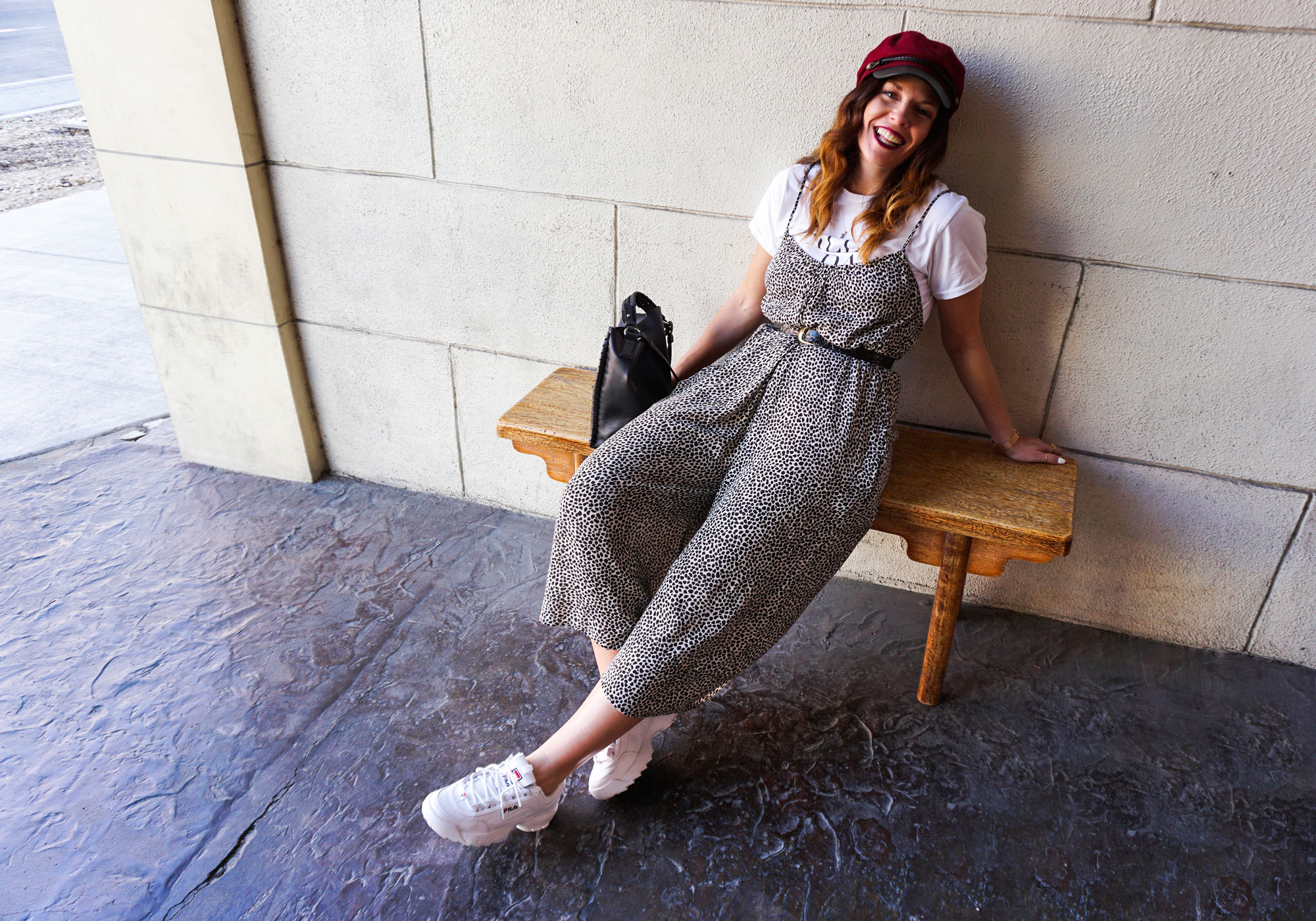 ---
The Brixton Fiddler Cap – This is such fun hat to wear, and it is pretty much universally flattering. STYLE TIP: Try colors that aren't the usual colors you would gravitate towards, I opted for a deep wine color and a charcoal gray this Fall. I found mine at Forever 21 but have had countless options from Brixton, San Diego Hat Company and even the Juniors department at Nordstrom. Just find the shape and shade that's right for you!
Wine Drenched Lips – There is something about a white dress, leather jacket and a dark merlot stained lip that makes me weak in the knees. A wine lip is a super easy way to take your look up a notch in literally seconds. An added plus is that you can keep the rest of your make-up look super simple. My personal pick is the Urban Decay Vice Lipstick in Marfa. The color is fabulous with multiple skin shades and its cruelty free.
The Chunky White Sneaker – When I was in high school, I would rock super chunky skate shoes, so when I saw that Fila had reintroduced the Disruptor 2, I felt nostalgia tugging at my heart strings. The chunky sole is surprisingly flattering (not to mention comfy AF) and since I am already a fan of rocking white sneakers, I decided to take the trip down memory lane and add them to my collection all over again.
---
---
Location: Provo, Utah
Photography: John Cobabe, Cobabe Creative