A Thrifter's Guide to Winning eBay Auctions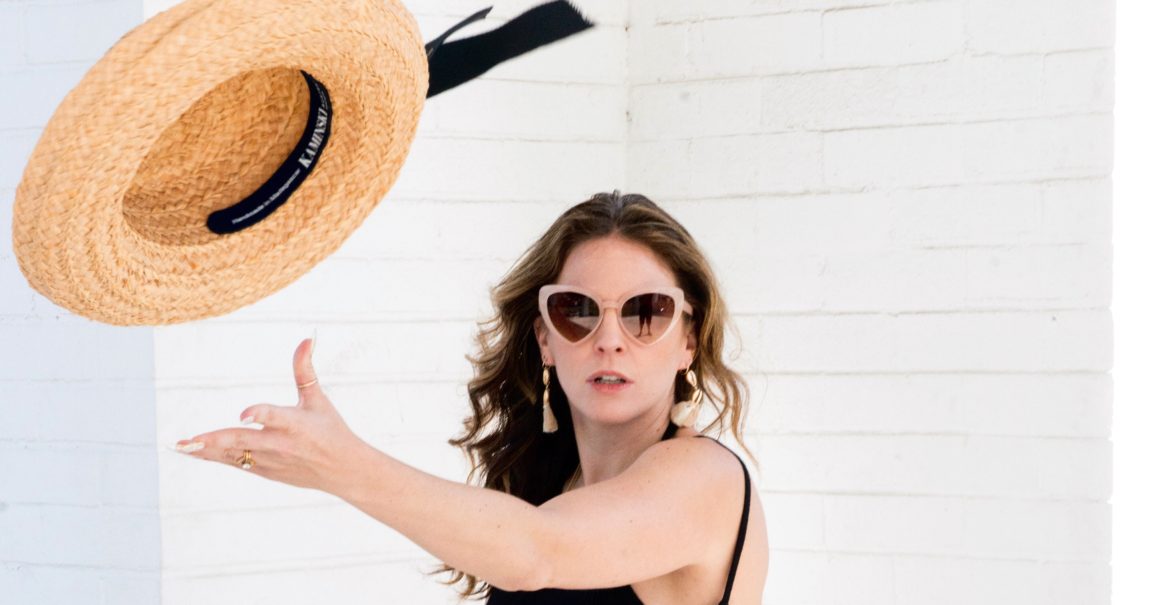 A huge thank you to San Fransisco Goodwill for sponsoring this post – all opinions are my own!
Thrifting is one of my favorite past times, one fun fact you might not know is that back when I was starting my blog, 80% of my outfits were thrifted! The reason for that huge number is that I have the best clothes steamer available online, so when I steam them, they are almost as good as new. Needless to say some of my favorite memories are of the Saturday afternoons I would spend with my girlfriends, large iced coffees in hand and our shopping carts stuffed to the gills with the treasures we had discovered that day. Handcrafted leather bags, designer belts and shoes, vintage blazers, and one of a kind housewares – each trip held mystery and excitement because you never knew what the shelves and racks had in store that day. But in person thrifting takes time and patience which a lot of people are short on these days.
Perhaps you are more of an online shopper, and I lost you at the idea of trying on used clothes, I totally get that and have friends and family who feel that way…but then they come thrift shopping with me after I show up to a family event wearing a brand new Ralph Lauren black maxi dress I scored for under $10! Most people don't have the time to spend an afternoon sorting through new clothes let alone used ones where there is only one of a kind, that is why online thrifting is so awesome. No matter how much I love thrifting in person, I must admit that on some days, the option to search for clothes using keywords from my couch, rather than sifting through racks upon racks is incredibly appealing.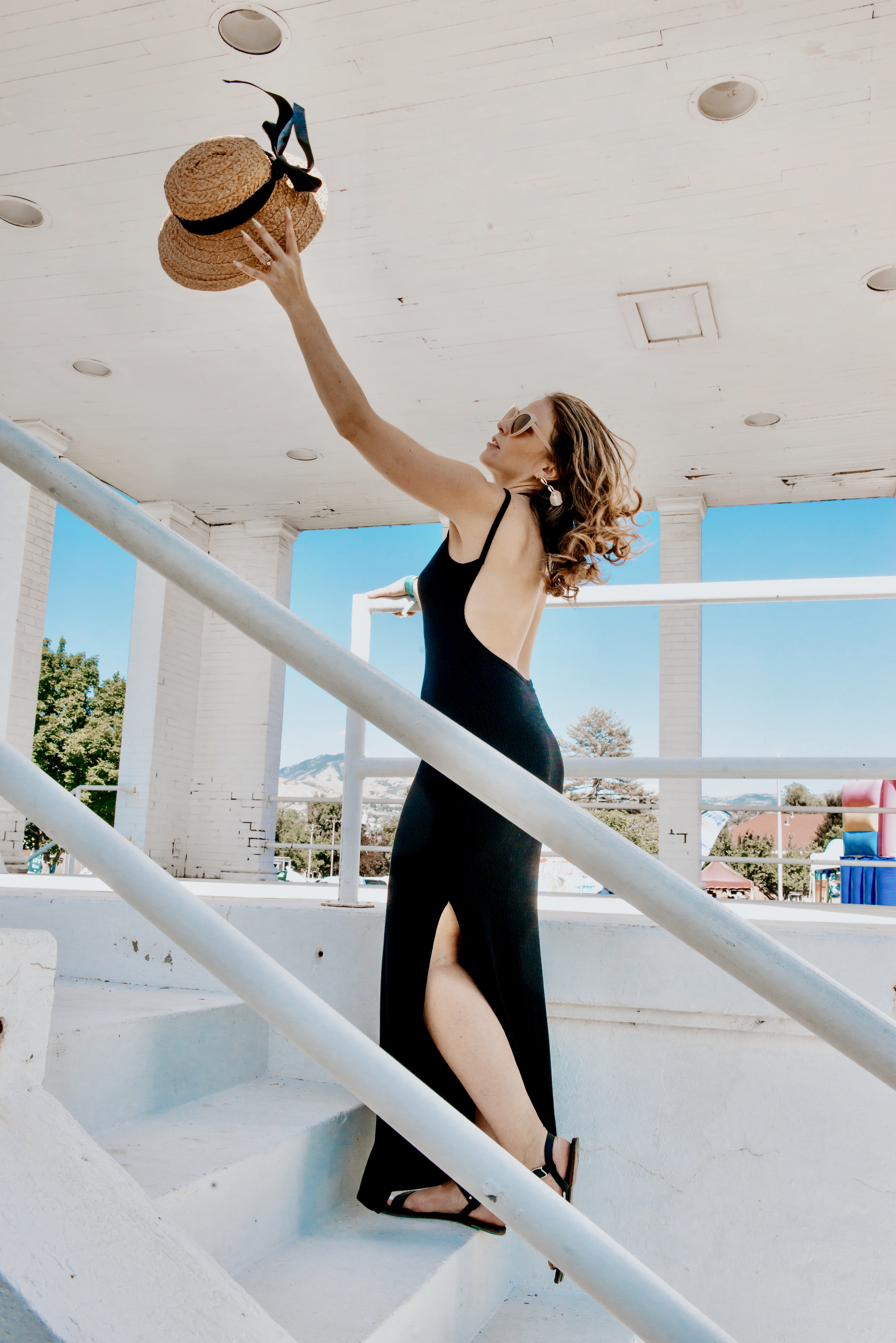 After some digging, I was stoked to discover that the San Fransisco Goodwill has an online store which is full of hidden gems! You see, the thing is that not all thrift stores are created equal and one of the biggest things that can factor in when it comes to a successful thrifting adventure is the location and quality of the thrift store. The bay area is known for having killer style and I for one wanted in on the action which no longer meant getting in my care for a road trip! Thanks to the internet, within moments I had my sights set on several pieces from Free People, a set hand painted ming ginger jars and an Australian straw hat by Helen Kaminski.
The unique thing about the SF Goodwill's online store that I hadn't encountered before is that it is run through e-bay which meant that each item is available through auction. I had never 'e-bayed' before but I knew one thing for certain…I really wanted that Helen Kaminski hat! So I signed up for an e-bay account and began my first bidding war…here's what I learned:
4 TIPS TO HELP YOU WIN YOUR eBAY AUCTION EVERY TIME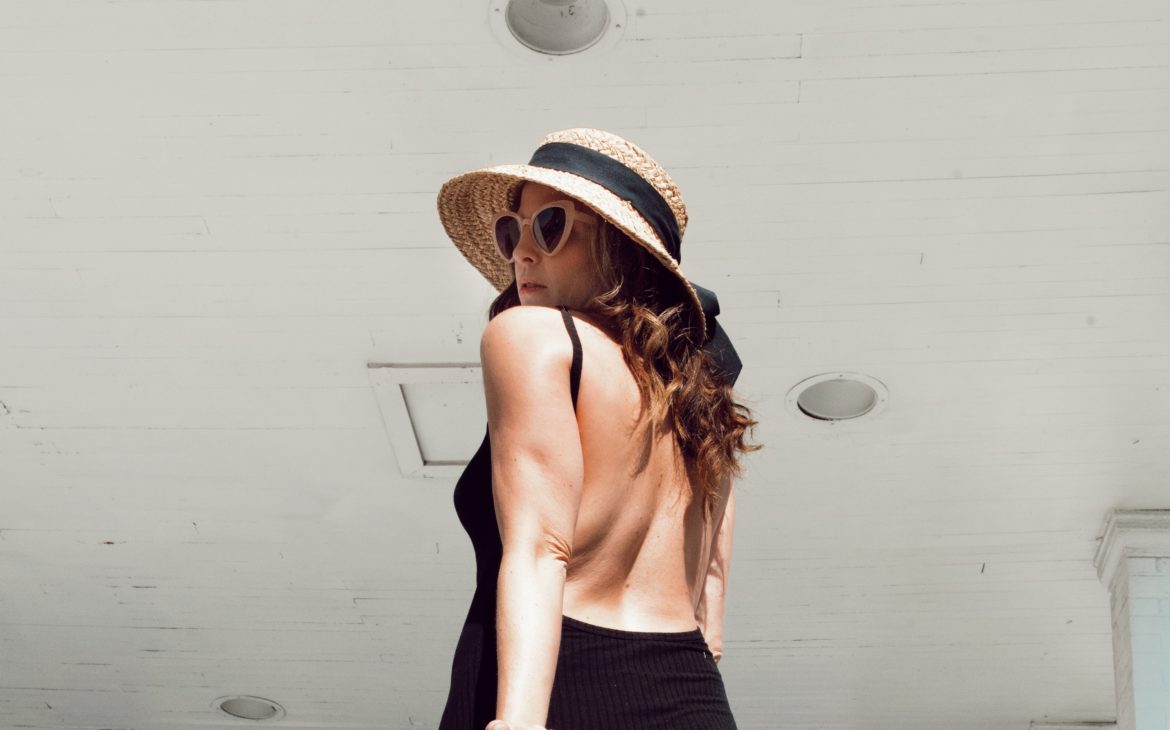 THE LAST 5 MINUTES OF AN AUCTION IS ALL THAT COUNTS
The first item I bid on was the CUTEST free people sweater. It was this mix of cream and brown metallic stripes and had the perfect deep V to show off my layered necklaces this fall. Too bad someone else will get to show off their neckline because they outbid me in the last five minutes. I made the fatal mistake of assuming that because no-one had bid on the item during the entire auction, that it was all mine. Wrong. A lot of people only watch auctions until the last 5 minutes which is when they bid. I wasn't watching the auction so they auction ended and the winning bidder beat me by a measly .50 cents.
KNOW HOW TO BID AND WIN
After my devastating loss, I decided to learn more about how to 'e-bay' and win. I don't like losing, so it was time to get serious. First off, I downloaded the app (more on that below). Secondly, I made sure to set an alarm on my calendar for the last 5 minutes of each auction I was watching. Third, I learned how to use the max bid option. Let's say you want to bid on something and the current bid is $5, but you are willing to spend $20-30. You can set $20 as your max bid when you bid on an item, and when someone else goes to bid, unless they bid more than your max bid, you will win. ** Be careful though, don't just set your max bid and walk away. In one instance, I set my max bid and someone outbid my max bid by $1.50, I increased my max bid by another $5 because I really wanted the hat. Luckily the person gave up and stopped bidding so I ended up winning the auction. If the person on the other end thinks you will continue bidding no matter what, they will give up, so I like to give myself some wiggle room in what I enter as my max bid vs. what my max spend actually is in case the bidding war goes until the end.
THERE'S AN APP FOR THAT
As I said before, E-bay has an app. Use it! I know some companies have apps that are sub-par to their actual websites, but when it comes to bidding on and winning e-bay auctions, the app is awesome! You can add new items to your watch list, increase your bids, set notifications to tell you when you get outbid etc. – all from your phone, all for free.
KNOW WHAT YOU ARE BUYING BEFORE YOU BID ON IT
Keep in mind if you are used to shopping retail, that thrifting is not like a typical department store where you can buy and return your auction items with free shipping and no questions asked. Many items will not be new and will show signs of wear so read the description. If you have questions about an items condition or fit, you can ask the seller. Most sellers are extremely responsive and will assist you with any questions you have. If you are newer to thrifting you will also encounter acronyms like NWT which stands for New With Tags meaning the item is new with tags still attached, or Like New which means the tags might not be attached but the item is in new condition.
---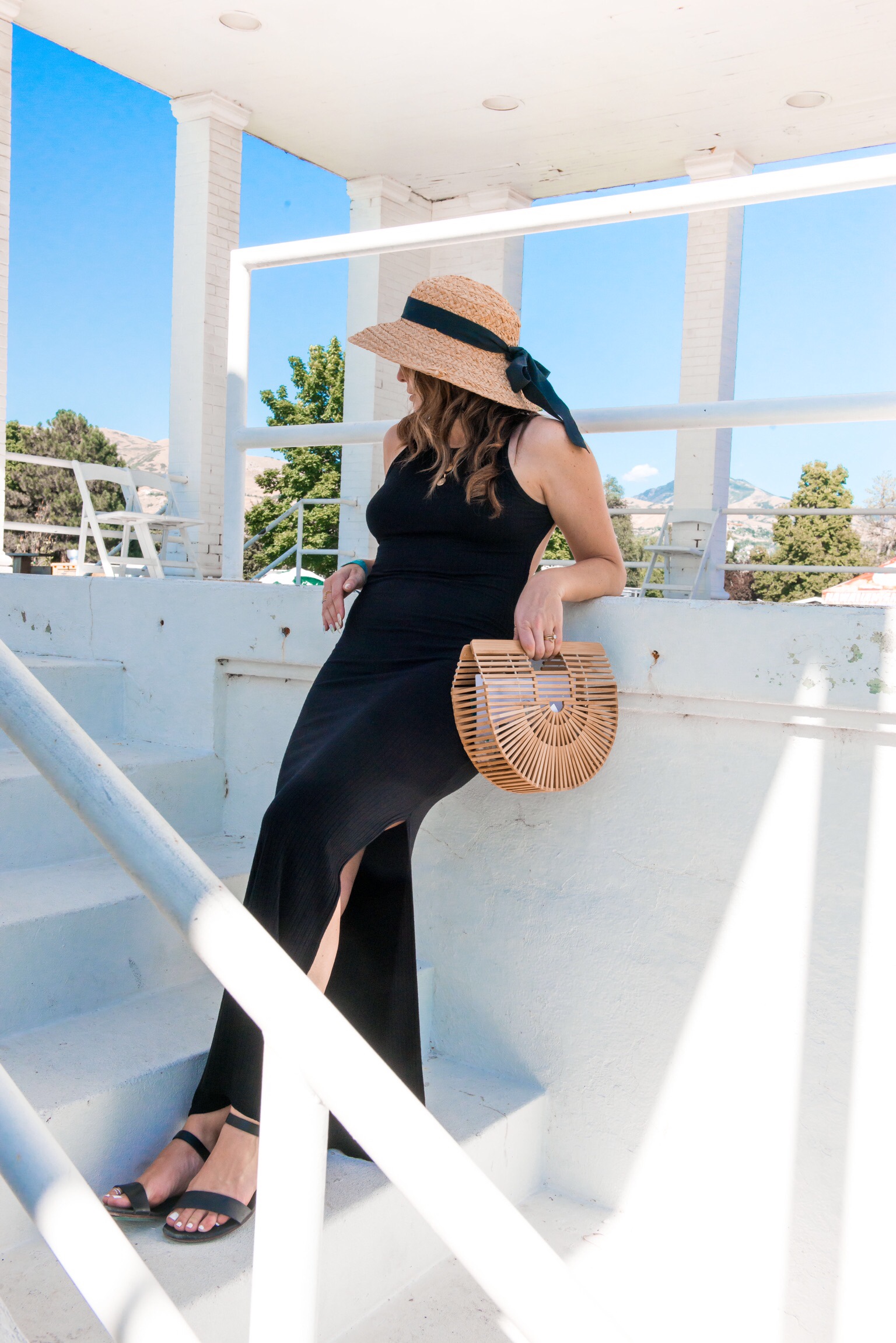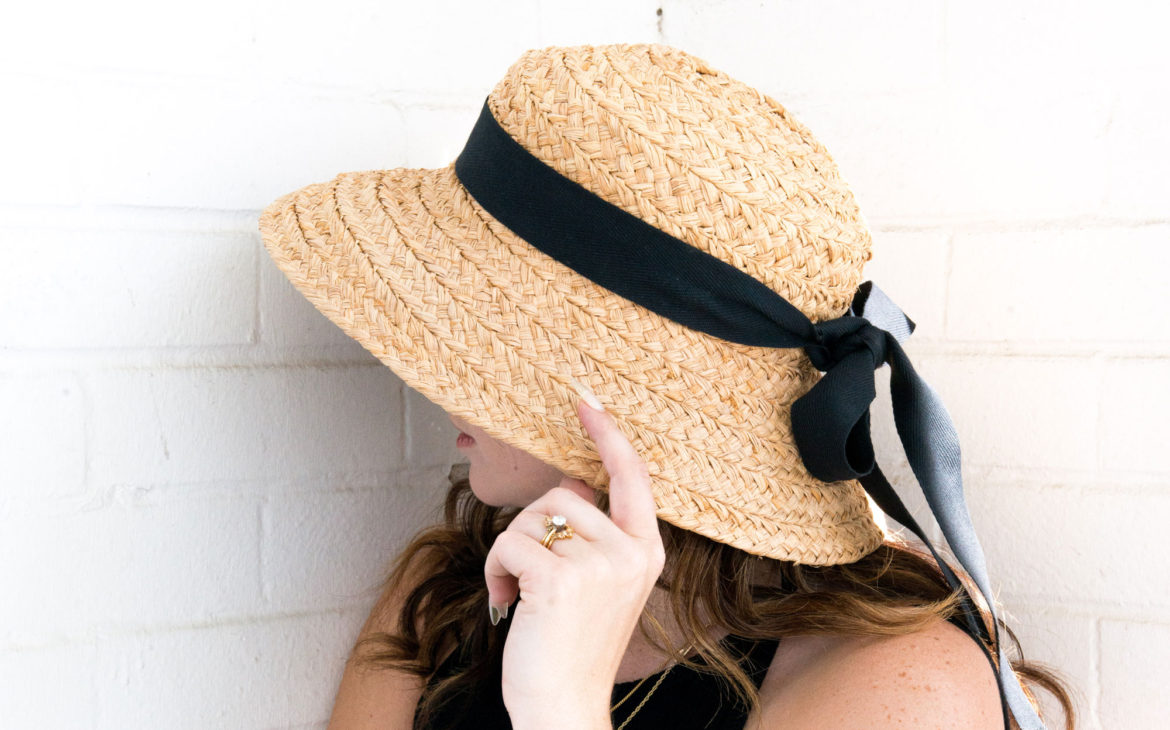 I have to admit that e-bay auctions are thrilling and semi-addictive…almost as addictive as thrifting! Refreshing the screen of the auction to make sure I was still the high bidder, watching the time on the auction count down, until the final the satisfying notification that I had won the auction. It made me feel like I had won the lottery.
Personally, I have always loved shopping through Goodwill because it not only gives clothing a second life by preventing them from being thrown in landfills, but it also gives communities in need critical job training and support services they need to thrive!
Want to win an auction of your own and score stylish threads for a fraction of retail price?! Yassssss queen! Put these tips into play at San Fransisco Goodwill by bidding on any one of their thousands of auction items in their online shop, the best part? They add new inventory all of the time!
Who else is having an add to cart day?!