25+ Sustainable (and stylish) Fashion Staples You Can Find at Nordstrom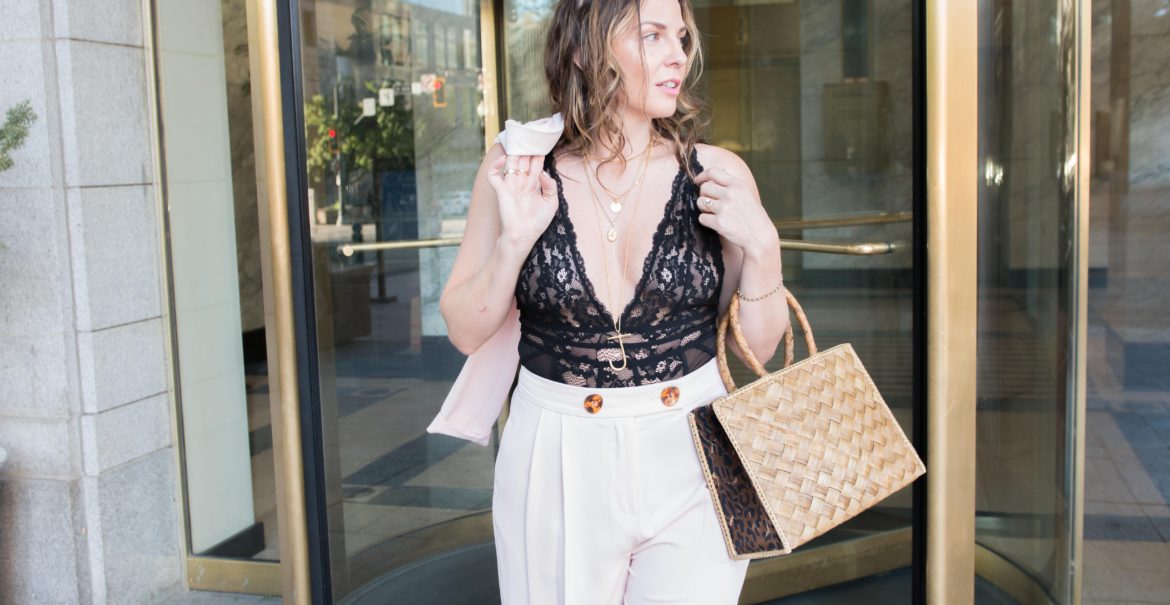 If I am being completely honest, I was jump up and down happy when I saw the news that Nordstrom was adding a Sustainably Styled section to their website. Some of my first and most fond memories are of shopping with my mom in the kids department before heading over to the cafe for Asian Chicken Salads with extra dressing and rolls.
As I have taken steps towards a 100% fair trade and ethically sourced wardrobe, nothing makes my heart sink faster than flipping a tag over only to see the words 100% polyester staring back at me. That is why I am so excited that Nordstrom has made it easy for me to shop an entire section that aligns with my values, and makes is super easy for me to shop as a conscious consumer.
Here is the low down on how to navigate this new section of their website, and where to find it! First off, the Sustainable Style sections breaks things down into three categories including: Sustainably Sourced, Responsibly Manufactured and Gives Back. Here is what each one of those means:
Sustainably Sourced All items in this category are made with at least 50% sustainably sourced materials—like organic cotton, recycled polyester and materials with certifications like bluesign® and Fair Trade Certified™.
Responsibly Manufactured These products are made in factories that better protect their employees and our planet—by offering empowerment programs to the women and men who work there, ensuring workers are paid fair wages, and carefully managing chemicals and natural resources.
Gives Back When you buy one of these items, a portion of the proceeds benefits people, animals or the planet. With each purchase, you can support the causes that matter most to you.
Make sure to check out my top picks below. I have gone through each of the sections and pulled out some of my favorite pieces from the sustainably sourced and responsibly manufactured sections for you below. Just a fair warning to my fast fashion friends out there who are starting to make the switch to ethical brands, the prices are higher. If you are a big sale shopper and don't like to spend more than $20 for a t-shirt just take a deep breath and remember that this is a new way of shopping and a new way of thinking.
Repeat after me: Spend more, choose less. Quality over quantity. There is no planet B.
Happy shopping! xx Jess
SHOP SUSTAINABLY SOURCED FASHION
---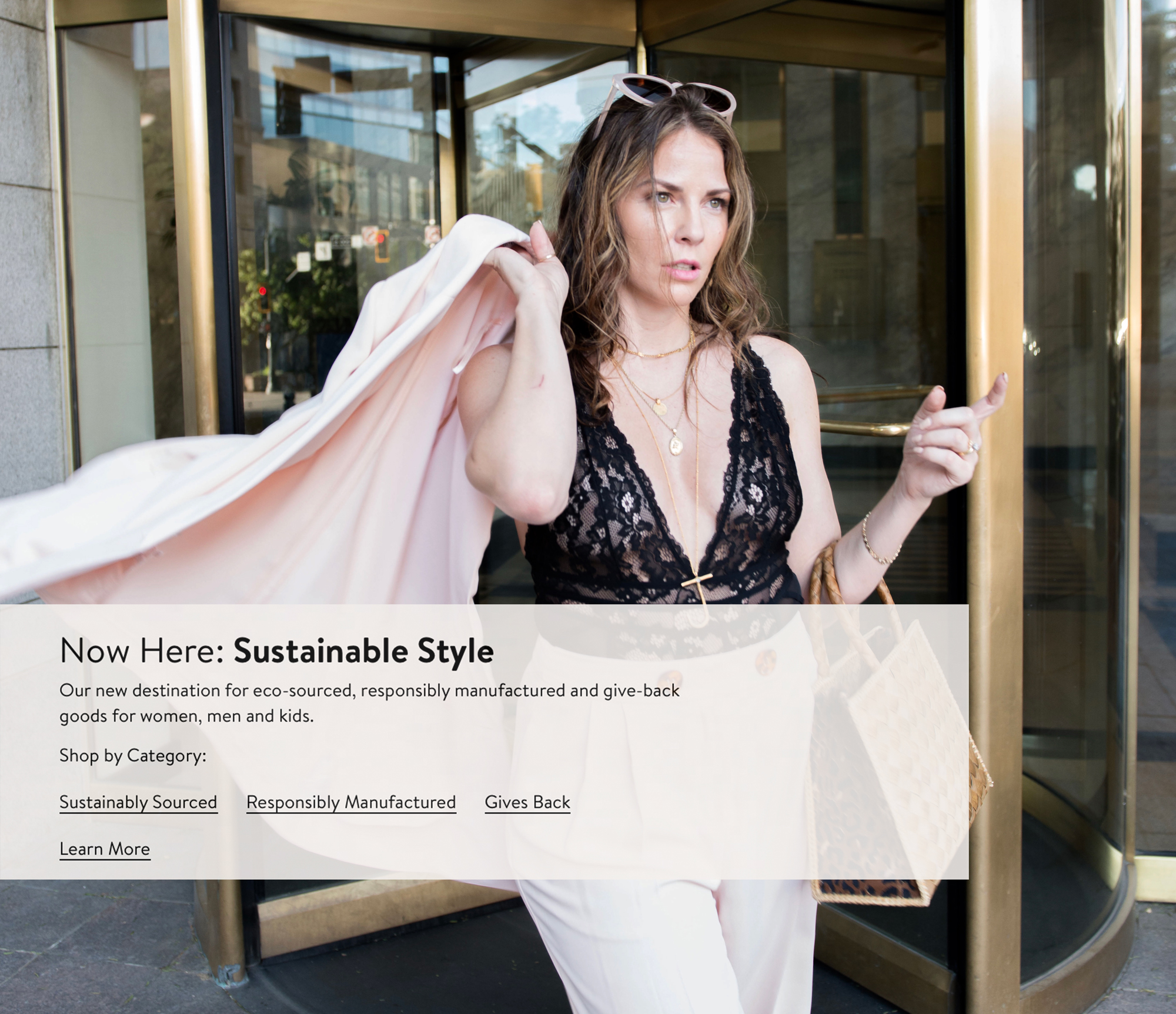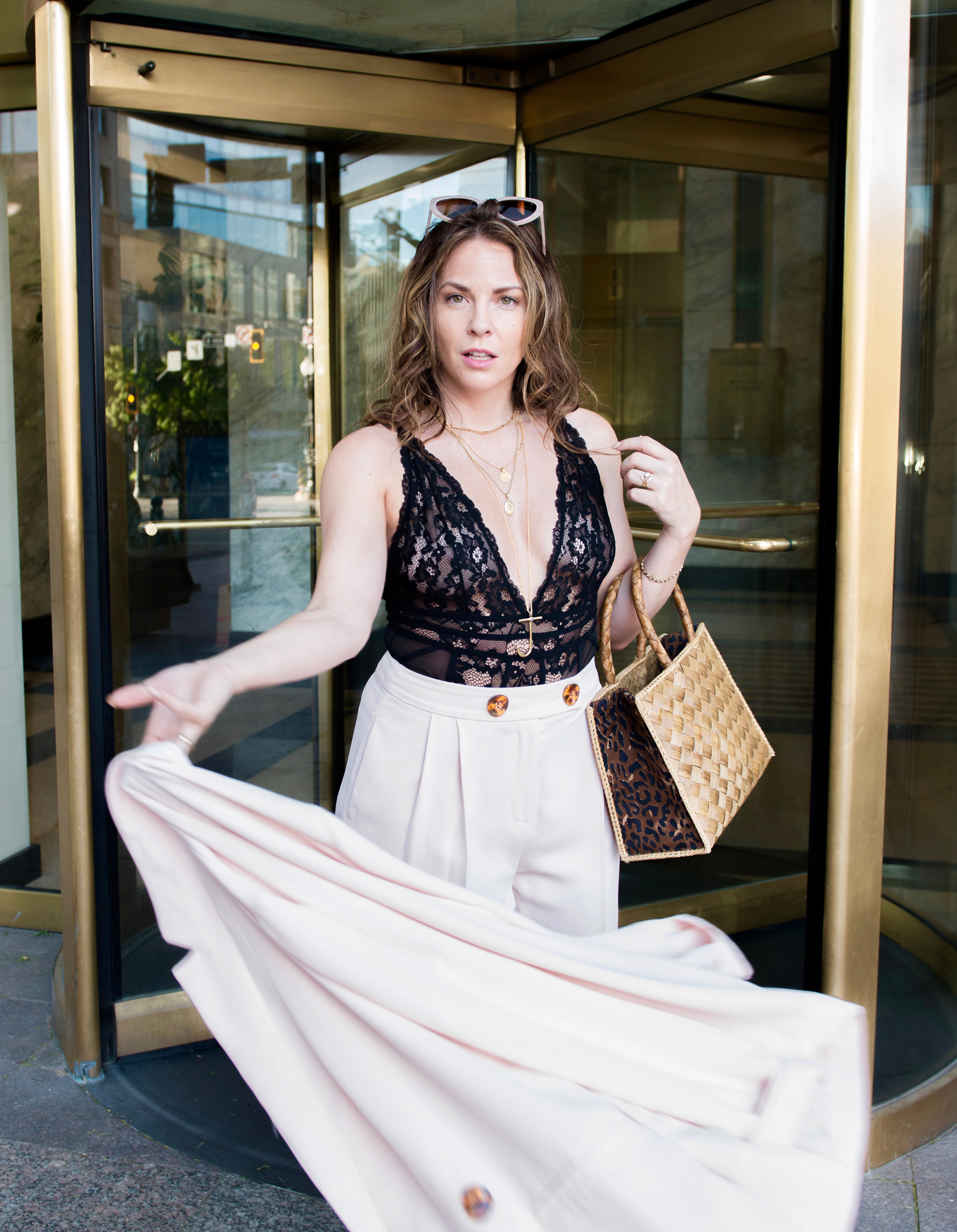 ---
SHOP EVEN MORE SUSTAINABLE FASHION
---